Kyle Rittenhouse Las Vegas Event at The Venetian Abruptly Canceled
Posted on: January 17, 2023, 03:50h.
Last updated on: January 17, 2023, 05:28h.
An event featuring 20-year-old vigilante Kyle Rittenhouse that was to be held Wednesday night at The Venetian on the Las Vegas Strip has been called off.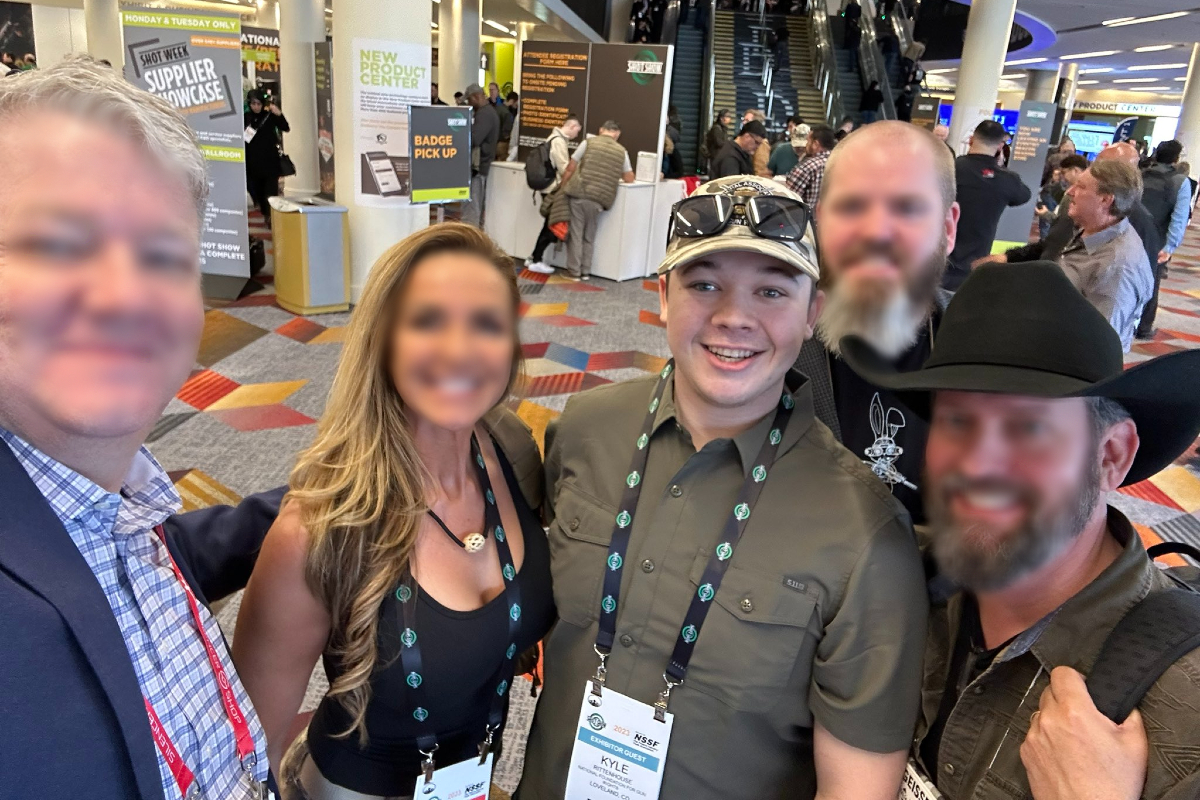 Rittenhouse was acquitted of murder and other charges in November 2021 for his role in two shooting deaths. The incident occurred in August 2020 in Kenosha, Wis., when Rittenhouse was only 17 years old. (Image: Twitter)
On August 25 of that year, Rittenhouse traveled from his home in Illinois to nearby Kenosha on claims that he wanted to protect businesses from rioters. Kenosha experienced unrest with protests and riots following the shooting of a black man, Jacob Blake, by a white police officer.
Armed with an AR-15-style rifle, Rittenhouse joined a group of armed people claiming to be protectors of main street businesses. After becoming involved in a scuffle with three rioters, Rittenhouse opened fire and ended up killing two men, both aged 26 — Anthony Huber and Gaige Grosskreutz. Huber and Grosskreutz were white males.
Following 25 hours of deliberation, a jury of his peers found Rittenhouse not guilty of murder. Rittenhouse has since become a celebrity of sorts among the far right, and has appeared at several events put on by the conservative nonprofit Turning Point USA.
Vegas Folds on Rittenhouse
Rittenhouse is in Las Vegas currently for the annual Shot Show convention. Hosted jointly by The Venetian Expo and Caesars Forum, the trade show brings together interests from the sport shooting, hunting, and outdoor industries.
About 50K attendees are expected for the 2023 Shot Show, which runs today through Friday, January 20.
Rittenhouse had teased a special event featuring himself Wednesday night at The Venetian. The reception was to be open to the public. The Oak Room at The Rockhouse restaurant at the resort's Grand Canal Shoppes was to play host.
This event is located in Las Vegas Nevada. In the oak room at the Venetian https://t.co/UBNERQEPFS

— Kyle Rittenhouse (@ThisIsKyleR) January 16, 2023
But a little more than 24 hours before Rittenhouse was to mingle with his fans with hors d'oeuvres and an open bar, The Venetian said the engagement was off. The casino said the restaurant — not the resort — pulled the plug.
The casino, which is today owned by VICI Properties and run by Apollo Global Management, clarified that the event did not align with the property's "core event guidelines."
Our tenant informed us that they have canceled the event. We do not speak on behalf of our tenants, but want to emphasize this event did not align with our property's core event guidelines," a statement from The Venetian read.
The Rockhouse and Oak Room are managed by Fine Entertainment, a Las Vegas-based hospitality firm.
Gun Advocates Behind Event
The Rittenhouse gathering was being sponsored by an entity called Axil and GunRights.org.
Axil is a manufacturer of professional and recreational ear protection products. GunRights.org is the online home of the National Association for Gun Rights, a nonprofit committed to electing pro-gun lawmakers on the federal and state levels.
Though the Twitter post Rittenhouse shared about the happening included the Shot Show logo, the event wasn't included on the convention's official schedule.