Fontainebleau Responds to Rumors of Shoddy Construction
Posted on: September 28, 2023, 02:36h.
Last updated on: September 28, 2023, 02:58h.
Weeks before the opening of Fontainebleau Las Vegas, its owners found themselves the subject of internet accusations they deemed potentially damaging enough to issue a press statement refuting them.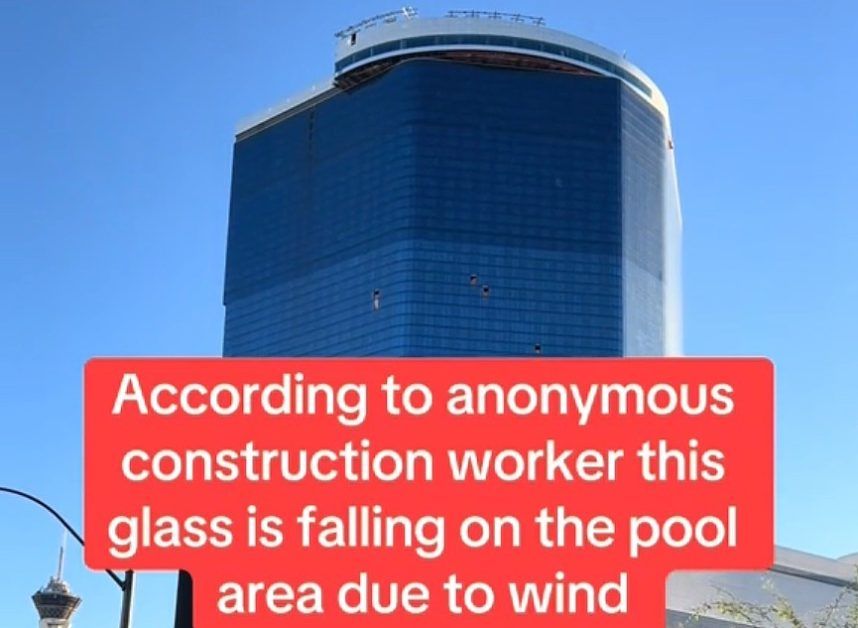 "Fontainebleau Las Vegas is structurally sound with no known deficiencies in the building," read a statement issued by the company this week.
Fontainebleau Las Vegas, owned by Jeff Soffer's Fontainebleau Resorts of Miami, along with Koch Real Estate Investments as a partner, is scheduled to open on December 13, pending regulatory approval, after more than a decade of delays.
Earlier this week, several social media accounts filed "news updates" accusing the resort of shoddy construction. For instance, the TikTok account lifein_lasvegas announced Wednesday: "I don't know if you guys heard, but the Fontainebleau's windows are popping out of its frames and crashing onto the pool down below." A voiceover went to warn potential guests: "Don't be pressing on the windows because they might pop out."
The falling glass was addressed by a Clark County spokesperson interviewed by KLAS-TV, who explained that wind gusts knocked a hunk of scaffolding into part of the glass encasing the 67-story resort.
"The glass was broken due to being impacted by scaffolding parts and not because of panels 'falling out' of their secured position," the spokesperson said. "The damage was discovered the next morning as that shift began."
The Fontainebleau's statement continued: "All aspects of the project have been designed, constructed, and inspected in accordance with all applicable codes."
It is a highly unusual PR move for a major Strip resort to address negative social media rumors, especially ones with zero basis in fact.
A Real Fire to Put Out
In July, the Fontainebleau was forced to address a non-injury fire that broke out when construction materials ignited on its roof. The blaze was extinguished within 30 minutes by 93 Las Vegas firefighters, but not before an alarming plume of smoke wafted over the Strip.
A minor fire that occurred at Fontainebleau Las Vegas on the rooftop has been quickly contained, and there are no injuries," that statement read.
The 67-story tower, the tallest building in Nevada, will be the first new casino resort to open on the Las Vegas strip since Resorts World debuted in June 2021. It will sport 150,000 square feet of gaming space and 3,644 hotel rooms.
Most Read