Kim Jong Un Reportedly Dead, Online Bookmakers Refrain From Offering Odds
Posted on: April 25, 2020, 01:42h.
Last updated on: April 26, 2020, 11:29h.
North Korea Supreme Leader Kim Jong Un is rumored to be dead or in a vegetative state following a botched surgery. But reports regarding the hermit kingdom's dictator are wildly varying.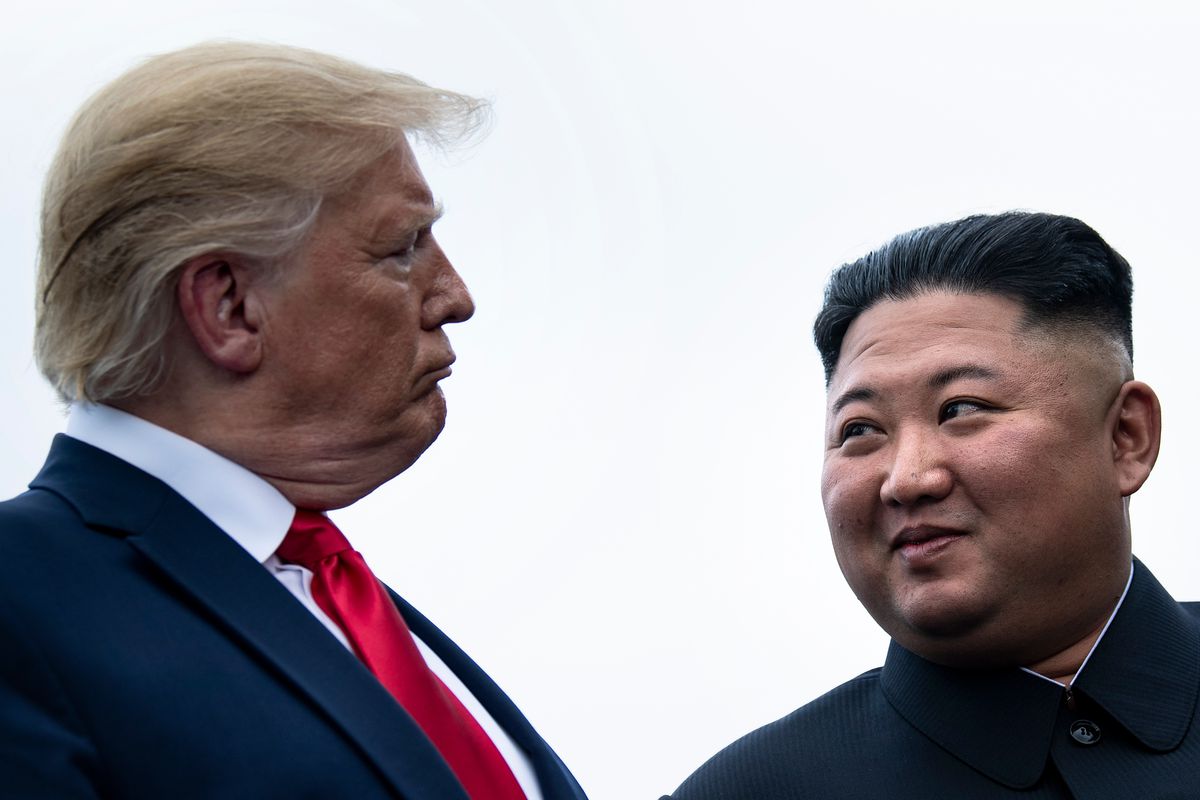 A senior executive at HKSTV Hong Kong Satellite Television said today that Kim is dead, while Japanese magazine Shukan Gendai is reporting that he's in a vegetative state.
As a result, online political bettors at PredictIt are lengthening the odds that President Donald Trump and Kim will meet before the end of year. "Yes" shares of a third meeting between the two have tumbled to just three cents.
When asked about Kim's status during a coronavirus task force briefing last Tuesday, President Donald Trump said he believed the reports were incorrect. "I can only say this: I wish him well. Because if he is in the kind of condition that the reports say, that the news is saying, that would be a very serious condition, as you know," Trump stated.
"I mean, they came out with very, very serious medical reports. Nobody has confirmed that. It was CNN that came out. When CNN comes out with a report, I don't place too much credence in it," he added.
Two days later, Trump doubled down on his criticism of CNN regarding Kim: "I hear the report was an incorrect report. And I think it was a fake report done by CNN."
Kim Odds
Kim Jong Un hasn't been seen in public in more than 40 days.
He was absent from the nation's April 14 celebration of Kim Il Sung's birthday – his grandfather and founder of the Democratic People's Republic of North Korea. Kim was also not seen this weekend, as the country celebrated the 88th anniversary of the Korean People's Revolutionary Army.
North Korea has denied any cases of the deadly COVID-19 respiratory disease, a claim most health experts highly reject. The US has reported the most cases of the coronavirus, and one online book has odds on Trump contracting the disease. "Will Donald Trump test positive for coronavirus?" is at +1000 – implied odds of 9.09 percent, a $100 bet netting $1,000.
Kim is a heavy smoker, overweight, and has a history of cardiovascular problems. Shukan Gendai says the supreme leader collapsed earlier this month and was rushed to a hospital, where he underwent surgery to place a stent in an artery or duct.
Reuters reports that a team of Chinese medical experts left Beijing on Thursday to assist in Kim's recovery.
Bookies Behaving
Novelty bets – ex: "Will President Donald Trump be kicked off Twitter before 2022?" (Yes +490, No -875) – aren't permitted at US sportsbooks.
They are, however, at offshore and UK books, which are much less regulated. And in the past, that's gotten some oddsmakers in trouble.
Irish bookie Paddy Power is perhaps the most notorious, the bookmaker offering odds on the potential assassination of Barack Obama during his presidency. But after searching long and hard, Casino.org could not find any odds on Kim's potential death, nor associated props.