Kentucky Gubernatorial Candidate Andy Beshear Makes it Clear: He Wants Casinos in Kentucky
Posted on: July 11, 2018, 12:00h.
Last updated on: July 11, 2018, 01:38h.
Kentucky gubernatorial candidate Andy Beshear (D) announced he's running for the state's highest office this week, but the attorney general is already making major headlines for taking a rather controversial stance on casino gambling.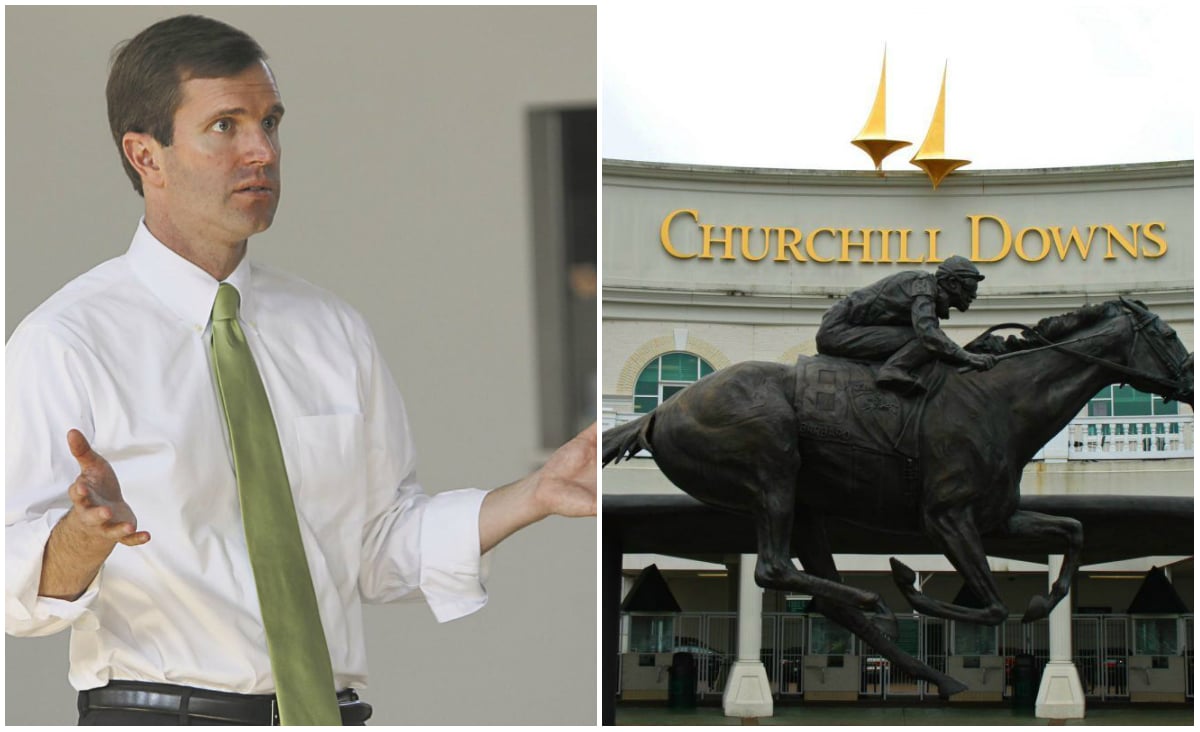 During his Monday announcement that he's entering the 2019 gubernatorial race, Beshear said he would support bringing casinos to Kentucky in order to fund the state's pension program.
People are ready," Beshear declared. "They see where $1.2 billion goes to Indiana and Pennsylvania and other bordering states that they can use for their pension system. It's time to keep those dollars at home."
Beshear was elected Kentucky attorney general in 2015. A year later, he successfully sued Governor Matt Bevin (R) for making unauthorized budget cuts to the state university system.
The Kentucky Supreme Court ruled in a 5-2 decision that Bevin indeed didn't possess the authority to strip money from the state's higher education program.
Beshear is the first candidate to declare a 2019 gubernatorial campaign. Bevin has yet to announce whether he'll seek a second term.
But in a tweet, the governor said of Beshear's candidacy, "For those Kentuckians who did not get enough corruption, self-dealing, embezzlement and bribery during the 8 corrupt years of Governor Steve Beshear, his son, Andy, is now offering a chance for 4 more years of the same."
Like Father, Like Son
Beshear's father is Steve Beshear (D), who was Kentucky's 61st governor (2007-2015). Beshear the elder also supported bringing gambling to the Bluegrass State.
The former governor fought for a constitutional amendment that would have authorized up to 12 casinos. The casinos would have been authorized for the state's seven horse racetracks including Churchill Downs, and five standalone commercial venues.
Beshear claimed the casinos would generate upwards of $500 million annually for the state. While the effort received much attention in the Kentucky Legislature, it never garnered enough floor votes to reach Beshear's desk.
Andy might be using casinos to win the Democratic nomination. It worked for his father. During his 2007 primary, Beshear emerged from a crowded field of Democratic candidates by floating the idea of legalizing casinos.
Pension Problem
The pension crisis remains a critical issue. Over the next 30 years, it's estimated that the state will be $33 billion short in funding it needs to pay its retired public employees. Taking a pro-casino position might resonate with voters on both sides of the aisle in order to find new ways to help fund the program without raising taxes.
Two Democratic state lawmakers, Reps. Dennis Keene (D-Wilder) and Rick Rand (D-Bedford), filed a bill last fall that proposes to put the issue of casino gambling before voters through a constitutional referendum.
If approved, the bill would authorize as many as 10 casinos.
Casinos are already located along all of Kentucky's borders and those states are reaping the benefits of additional tax revenues," Keene and Rand declared in a statement. "By expanding existing gaming venues to allow for casino-type games, we will grow a new revenue source to help us catch up on the pension shortfall."
Bevin says it won't happen on his watch. The Republican called casinos a "sucker's bet."
Similar Guides On This Topic