Kansas Gambling Study Finds Asian & Pacific Islander Ethnicities Dominate Self-Exclusion List
Posted on: October 11, 2015, 03:14h.
Last updated on: January 12, 2023, 11:40h.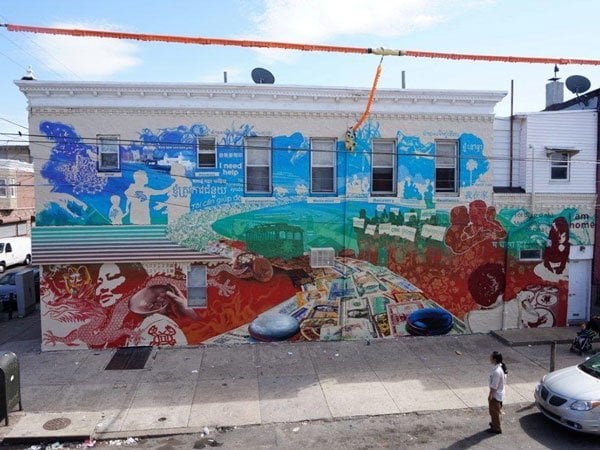 A Kansas gambling investigation reviewing the state's Voluntary Exclusion Program found that Asian and Pacific Islanders accounted for 19 percent of the 1,107 individuals who willingly placed their name on the blacklist between January 2010 and August 2015.
Considering the two ethnicities account for just 2.9 percent of Kansas' total population, the statistic is worrisome and could point to cultural differences between those nationalities and that of white Americans.
"Asian families will gamble together," Juan Baez, a problem gambling specialist told the Topeka Capital-Journal. "It's sort of a rite of passage."
Demographic Unbalanced
87 percent of Kansans describe themselves as "white alone," 10 percent higher than the national average in the United States.
However, the group accounts for just 58.4 percent of problem gamblers who have taken steps to obstruct their addiction.
Latino/Hispanic (13 percent) and Black (8.6 percent) make up the bulk of the remaining measurement, with Native American and Other accounting for just one percent.
65 percent of those who opted into the self-restriction program imposed a two-year ban, while the other 35 percent selected a lifetime blockage on their gambling rights.
The Kansas Racing and Gaming Commission, the authority and overseer of commercial gambling in the Sunflower State, compiled the self-exclusion data.
Penn National operates the Hollywood Casino at Kansas Raceway, Boyd Gaming runs the Kansas Star Casino, and the state owns the Boot Hill Casino & Resort.
In addition to the three commercial casino properties, there are four tribal gaming venues spread across the state. Pari-mutuel betting on horse and dog racing expired in 2008 and hasn't been conducted since.
Not So Surprising Study
While the data might have come as a shock to regulators in Kansas, Sarah Fischer, director of the Kansas Department for Aging and Disability Services saying the stats "clearly indicates a need for education and awareness," the results aren't too stunning to gambling experts.
Dr. Timothy Fong, co-director of the UCLA Gaming Studies Program, says that Asian-American Pacific Islanders (AAPI) have higher incidences of pathological gambling than non-AAPI populations.
"Research suggests problem gambling rates are higher in Asian-American communities," Fong said, adding that before AAPI addicts realize their dependence they've amassed "higher debts, more crime, more damage" than other demographics.
The problem, of course, isn't isolated to Kansas. In the heart of South Philly's Asian-American community, a moral titled "Fables of Fortune" was painted in July just blocks from one city casino in order to warn the community on the dangers of gambling.
A popular casino-bound trolley service directly passes the mural on its daily route, the illustration depicting the cultural aspects of luck and gambling, the challenges problem gamblers face, and the casinos targeting immigrant communities.
"Gambling is a problem across cultures, but some research shows that casinos target Asian-Americans," Dr. Catherine Williams, director of Philadelphia's Dept. of Behavioral Heath said.
The Parx, Sugarhouse, and Harrah's Casinos cater to the Asian gambler by offering pai gow poker, pai gow tiles, sic bo, midi and mini baccarat, and Asia poker, all popular among the AAPI population. Noodle houses are other Asian-inspired restaurants are also exceedingly common.
Latest Casino Stocks:
Retrieving stocks data...
Retrieving stocks data...
Retrieving stocks data...
Retrieving stocks data...
Retrieving stocks data...