Kansas Casinos Prove Wizardly in Gaming Revenue Growth
Posted on: May 12, 2013, 05:30h.
Last updated on: June 6, 2013, 01:01h.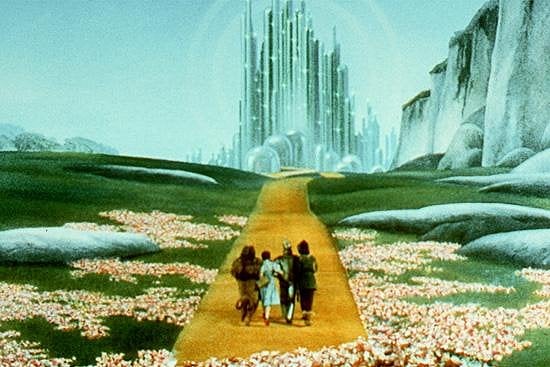 There's no place like home for gross gaming revenue; at least according to the American Gaming Association's (AGA) 2012 annual commercial casino market report. While Vegas and Nevada continue to lead the field in pure gaming revenues, the fastest-growing state is: Kansas. Kansas? Yep, Kansas. Who even knew they had casinos in Kansas?  Maybe you just can't see them through the wheat fields.
Beating out New Jersey (a state that has actually been on tilt in the gaming arena of late), Pennsylvania, New York, and even California, Kansas really could be the Land of Oz when it comes to bringing in casino customers, it seems. Maybe Glinda, the Good Witch, is dropping them from her magical bubble. Maybe there's just not a lot else to do there.
Incredible Growth
We're not talking about doubling or even tripling in growth here; nope, Kansas' gross gaming revenue jumped an incredible 603.7 percent in 2012. Maybe they're handing out poppies in the casinos, but whatever the reason, casino revenues went from $48 million in 2011 to $341 million in 2012.
A lot of the increase is simply due to more casinos having been built and opened in the past few years.  Kansas only made casino gambling legal in 2007, and by 2009, it still had just two casinos to show for itself. Now there are six, and the state's treasurers must be jumping up and down like flying monkeys in jubilation (somebody stop us).
2012 A Good Year
Although no one could top that 603 percent hike, 15 out of 22 states that have commercial casinos did see more revenue stream from them in 2012 vs 2011, according to the AGA report.  Maryland did nicely, with a 143 percent growth spurt, which translates to $377.81 million last year compared to $155.7 million in 2011. And in other odd states for gaming growth, Maine held its own with a 66.9 percent leap: $99.2 million in 2012 vs. just $59.45 million the year prior.
The best news yet for the casino business is that, based on the AGA report, the acceptability of casino gambling has hit an all-time high of 85 percent with Americans, who see it as acceptable both for themselves and others.
Now if we could just get them on board with the 21st Amendment that ended Prohibition back in 1933, Kansas could be a helluva fun place to visit.
Most Read