Justin Bieber Challenges Tom Cruise to UFC Fight, Sportsbooks Open Hypothetical Odds
Posted on: June 11, 2019, 09:14h.
Last updated on: June 11, 2019, 09:14h.
Pop star Justin Bieber has bizarrely challenged movie star Tom Cruise to a UFC fight, and online sportsbooks are taking bets on the potential spectacle.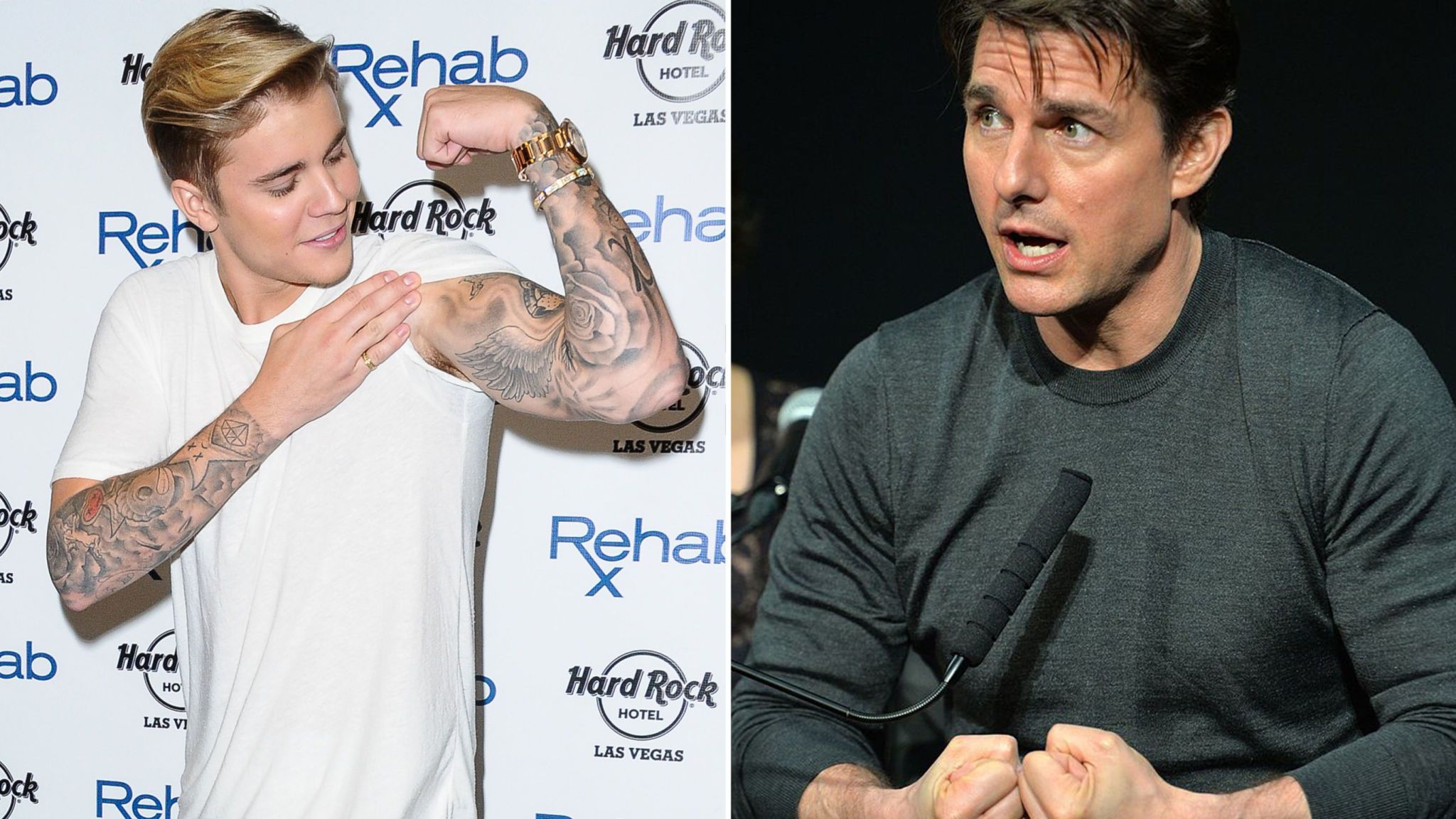 The challenge announcement came via social media, the 25-year-old taking to Twitter to request the 56-year-old Hollywood legend meet him in the Octagon, the name of the ring-cage of the mixed martial arts league.
I wanna challenge Tom Cruise to fight in the octagon. Tom if you dont take this fight your scared and you will never live it down. Who is willing to put on the fight? @danawhite?" Bieber tweeted to Cruise and the UFC president.
Online sportsbook Bovada immediately opened up odds on the speculative match. Cruise is the early favorite at -155, and Bieber the underdog at +115.
Odds of This Happening
Cruise has yet to respond to Bieber's offer. But others have.
UFC superstar Conor McGregor tweeted, "If Tom Cruise is man enough to accept this challenge, McGregor Sports and Entertainment will host the bout. Does Cruise have the sprouts to fight, like he does in the movies? Stay tuned to find out!"
McGregor added that if the Bieber-Cruise fight happens, he will add himself to the card with a bout against movie star Mark Wahlberg. The odds on that potential event have Conor the heavy favorite at -10000, to Marky Mark at +1400.
This all – of course – isn't likely to happen. But it's made for good gossip headlines.
"It smells like some kind of marketing ploy, or maybe a charity thing," Vanity Fair's Kenzie Bryant said. "He did also tweet about new music on Sunday and how it's coming soon, so maybe this is a big attention-generating ploy about that. Video about toxic masculinity to follow, or what have you."
Early Money on Biebs
Oddschecker, an online site devoted to comparing lines, says about 75 cents of every dollar bet on the Justin Bieber and Tom Cruise potential clash has been on the singer.
"This fight has a lot of star power, to say the least, with one of the biggest names in the movies taking on one of the highest selling artists of all time," Oddschecker spokesperson Callum Wilson stated.
Cruise's performance in Far and Away highlighted his (on screen) boxing ability. On the other hand, Bieber seemed to struggle in a scuffle with Orlando Bloom a few years ago. Expect Cruise's odds to climb as time progresses," Wilson concluded.
There has been numerous instances of celebrity boxing matches. A FOX show titled Celebrity Boxing, which later landed as No. 6 on TV Guide's 50 Worst TV Shows of All Time, aired two episodes in 2002.
Notable matches included Saved by the Bell star Dustin Diamond against Welcome Back, Kotter star Ron Palillo. Diamond won. Different Strokes star Todd Bridges won against rapper Vanilla Ice.
Former NBA star Shaquille O'Neal also boxed in an episode of his Shaq vs. series. He was defeated by professional Shane Mosley.