Nevada Regulators Grant Gaming License for Tiny Casino in a Tiny Town
Posted on: June 23, 2018, 12:00h.
Last updated on: June 23, 2018, 04:43h.
Millions of people visit the bright lights and massive resorts of Las Vegas every year, but big crowds aren't for everyone. You wouldn't believe where you might find THIS newly minted gambling establishment, but if you'd like a slightly less intense gambling experience, it might be the place for you.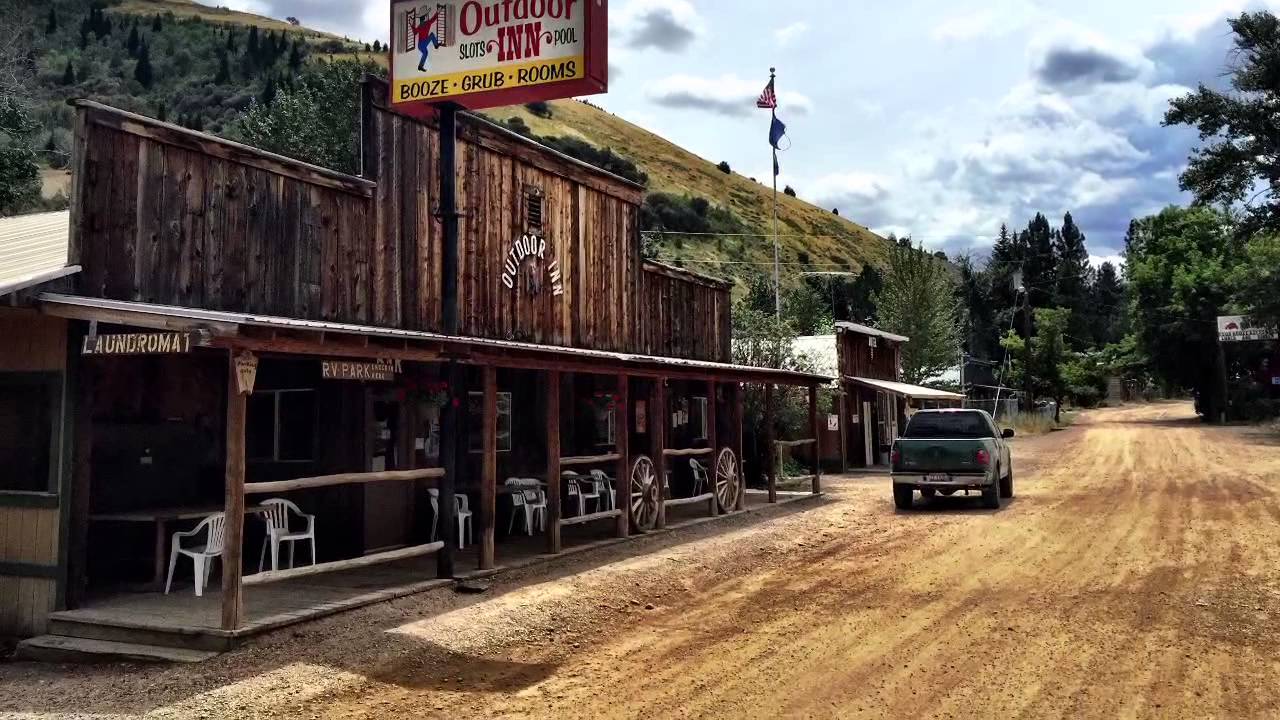 Take a trip up to Jarbidge, Nevada, where regulators have granted a restricted gaming license for what might be the most remote gambling venue in the state. It harkens back to the days of old, and you certainly won't be seeing any big time Vegas style shows or Bellagio water fountain displays in Jarbidge.
The license was awarded to Jason Stegall, who operates the Outdoor Inn in Jarbidge, which is located near the Idaho border, with a sign that states "Booze, Grub, and Rooms."
A One-Horse Town With Four Slot Machines
Jarbidge is far away – to say the least – from the normal hot spots a Nevada tourist might visit. The unincorporated community is about a seven hour drive from Reno, and more than nine hours from Las Vegas. The nearest highway is more than 60 miles away.
That's why the Nevada Gaming Commission was willing to let Stegall skip the trip to Carson City and instead appear before them by telephone. According to a report by the Las Vegas Review-Journal, Stegall was seeking a license for the four coin-operated slot machines that he hosts at his inn.
"There's nothing like the sound of $20 worth of quarters falling into a slot machine's steel hopper," Stegall told the Review-Journal in a telephone interview.
Stegall understands that his four slots aren't about to turn him into the next Sheldon Adelson, saying they are more of a novelty than a serious business venture. He even had trouble finding someone to service the machines, he said, until Dynasty Games in Reno agreed to handle the job.
The Outdoor Inn features 17 rooms – approximately 6,835 fewer than the MGM Grand – and mostly caters to US Forest Service employees and mining company workers, Stegall told the Review-Journal.
Jarbidge Better Known for Gold Rush, Moose Sightings
Stegall told the paper that only "about 27 people" call Jarbidge home year-round. But while it might be a sleepy, forgotten town these days, the community has a colorful history.
Jarbidge experienced something of a boom when gold was discovered near the down in 1909, causing the population to grow to nearly 2,000 people in 1911. The town entered a decline once those mining operations started to diminish during World War I, with all mines closing by 1932.
Famously, Jarbidge was the location of the last stagecoach robbery in the United States. On December 5, 1916, a stagecoach driver named Fred Searcy was robbed and murdered there while carrying mail and $3,200 in payroll. A man named Ben Kuhl was found guilty of the murder.
More recently, wildlife officials have been searching for the person or persons who illegally killed a moose near the community. Last Christmas, a beheaded moose carcass was found about 20 miles southeast of Jarbidge, sparking outrage among wildlife enthusiasts who have welcomed the animal to the northern reaches of Nevada.
When Nevada game wardens announced that they would offer a $1,000 reward for information that led to the arrest of a suspect in the case, other individuals and organizations donated funds to bring the reward up to $10,000.
"I think a lot of people are kind of proud of the moose," Nevada Division of Wildlife Warden Fred Esparza told the Reno Gazette Journal. "People want to be aware this is happening and they want to try and help out."
Similar Guides On This Topic