Jail for Racehorse Dope Dealer in 'Maximum Security' Indictments
Posted on: March 11, 2021, 08:55h.
Last updated on: March 11, 2021, 12:40h.
A racehorse dope dealer who was part of a "systematic, international scheme" to corrupt races with illegal performance-enhancing drugs was sentenced to 18 months in a federal prison Tuesday. He will also forfeit more than $3 million and complete three years of supervised release.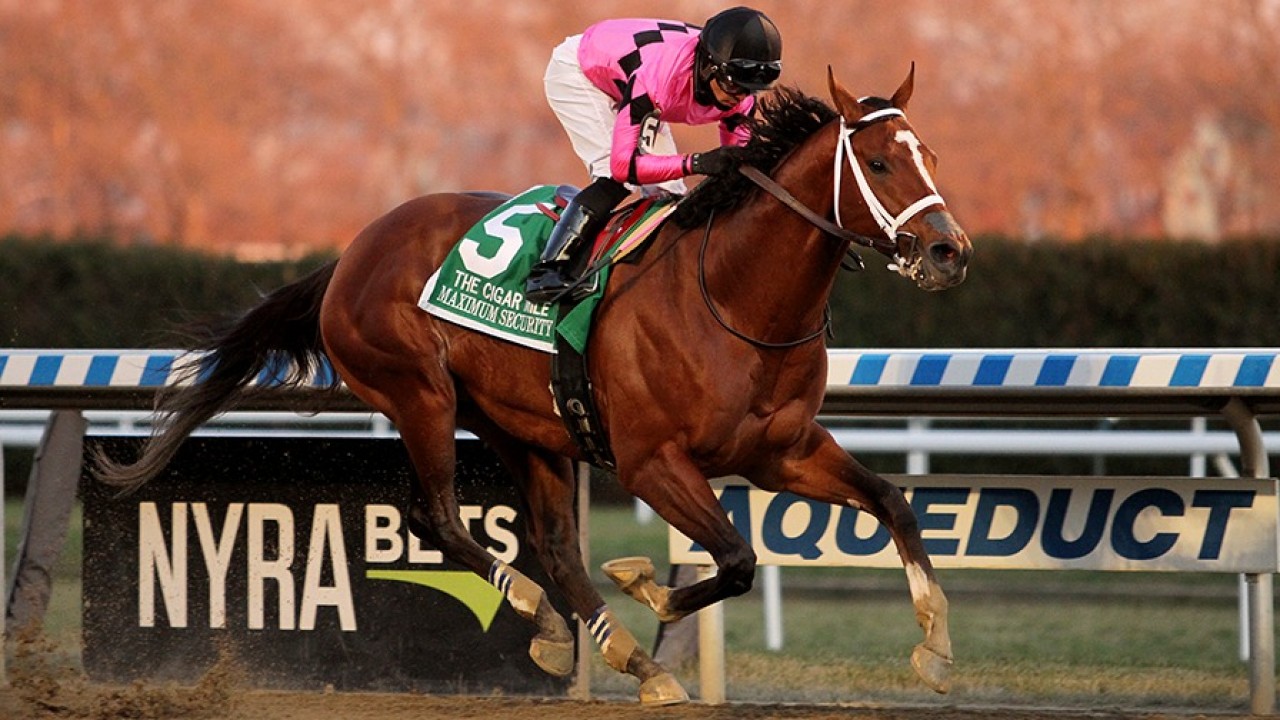 Scott Robinson, 48, of Tampa, Florida, was among 27 trainers, veterinarians, and drug distributors indicted last March by the US Department of Justice. The highest-profile among them was Jason Servis, trainer of champion thoroughbred Maximum Security, who faces up to five years in prison for his part in the conspiracy.
Earlier, Robinson pled guilty to what the DOJ described as the "years-long sale and distribution of adulterated and misbranded drugs, including performance-enhancing drugs marketed to racehorse trainers and others in the racehorse industry."
Pursuit of Speed and Money
According to the indictment, Robinson conspired to manufacture sell, and ship "millions of dollars" worth of adulterated and misbranded equine drugs, including performance-enhancing drugs intended to be administered to racehorses for the purpose of improving those horses' race performances in order to win races and obtain prize money."
Robinson operated various websites that sold drugs to horsemen and veterinarians, including horseprerace.com. These included "blood builders," which increase a horse's red blood cell count to improve endurance.
"Scott Robinson created and profited from a system designed to exploit racehorses in the pursuit of speed and prize money, risking their safety and well-being," said Audrey Strauss, the United States Attorney for the Southern District of New York. "Robinson sold unsanitary, misbranded, and adulterated drugs, and misled and deceived regulators and law enforcement in the process."
Doped to Death
Meanwhile, Servis is accused of administering a drug called SGF-1000 to several of his horses, including Maximum Security. According to the indictment, SGF-1000 is "intended to promote tissue repair and increase a horse's stamina and endurance."
Federal investigators intercepted a call between Servis and fellow trainer Jorge Navarro, in which Servis is heard recommending the drug to Navarro.
The latter, whose horses have won more than $34 million in purses, is also among the 27 indicted by the feds. It is alleged he doped all the horses in his stable, some of which may have died as a result.
This may have included his most successful horse, X Y Jet, whose finest moment was winning the 2019 Dubai Golden Shaheen Stakes. The feds have recorded evidence that Navarro personally used performance-enhancing drugs on X Y Jet, who died of a heart attack in January 2020, aged just eight.
The indictments – coupled with recent deaths on the track – have increased calls for more federal oversight of the industry and the involvement of the US Anti-Doping Agency, which regulates Olympic athletes.