Isle of Man Issues World's First 'Skin-betting' License
Posted on: August 19, 2017, 10:00h.
Last updated on: August 19, 2017, 07:42h.
ESP.bet, operator of specialist esports fantasy league and betting website, eSportsPools, has become the proud owner of the first ever gaming license that covers "skin-betting," or gambling with virtual goods.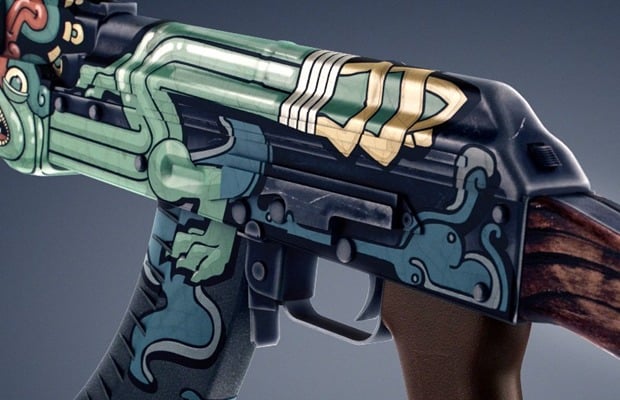 The license was awarded last week by the Isle of Man Gambling Supervision Commission (GSC).
The "skins" in skin-betting refer to the virtual designer weapons that can be found with varying degrees of rarity in the video game "Counter Strike: Global Offensive" (CS:GO), which act as an in-game currency.
But because skins can be transferred to third-party sites, they, and other video game virtual items like them, can be assigned a real world value too.
The unregulated gambling industry that has sprung up around the trading of these virtual items was said to be worth $5 billion in 2016.
'Anything of Value'
The Isle of Man, which as a jurisdiction regulates online gambling giants like PokerStars and BetVictor, announced in February it had updated its regulations in order to respond to the changing technological environment and to offer some oversight to a lawless industry.
The new rules also permit licensees accept transactions in bitcoin and other digital currencies,
"It is now possible to open an account with an Isle of Man gambling operator by using anything which has a value in money's worth," said the regulator.   
Scott Burton, chief executive of ESP.bet, said: "To date, esports betting and the gambling of virtual goods has largely been a grey market, with a lot of unregulated operators failing to protect their customers. We've always taken a more transparent approach, undertaking 'know your customer' checks to verify age and running a really clear game system.
"With this licence, that work has been validated and I feel like we have taken the first step towards building a regulated marketplace that is safe for consumers, businesses, and investors," he added.
Taming the West
Last year, after being threatened with various lawsuits accusing it of facilitating underage gambling, makers of CS:GO, Valve, moved to crush the third-party betting sites that had adopted their currency.
Valve denied it facilitated or profited from skin-gambling and told the sites their operations were in breach of its terms and conditions, ordering them to cease and desist.
Today, skin-gambling is the Wild West of online betting, but ultimately, as the esports market matures and the virtual betting markets with it, operators will begin to seek long-term growth. Licensing and regulation will likely become increasingly necessary to achieve this.