Irish President Michael Higgins Calls for Gambling Advertising Prohibition
Posted on: July 30, 2018, 02:00h.
Last updated on: July 30, 2018, 02:18h.
Irish President Michael Higgins has expressed concern at what as he sees as the negative influence gambling advertising has on sports.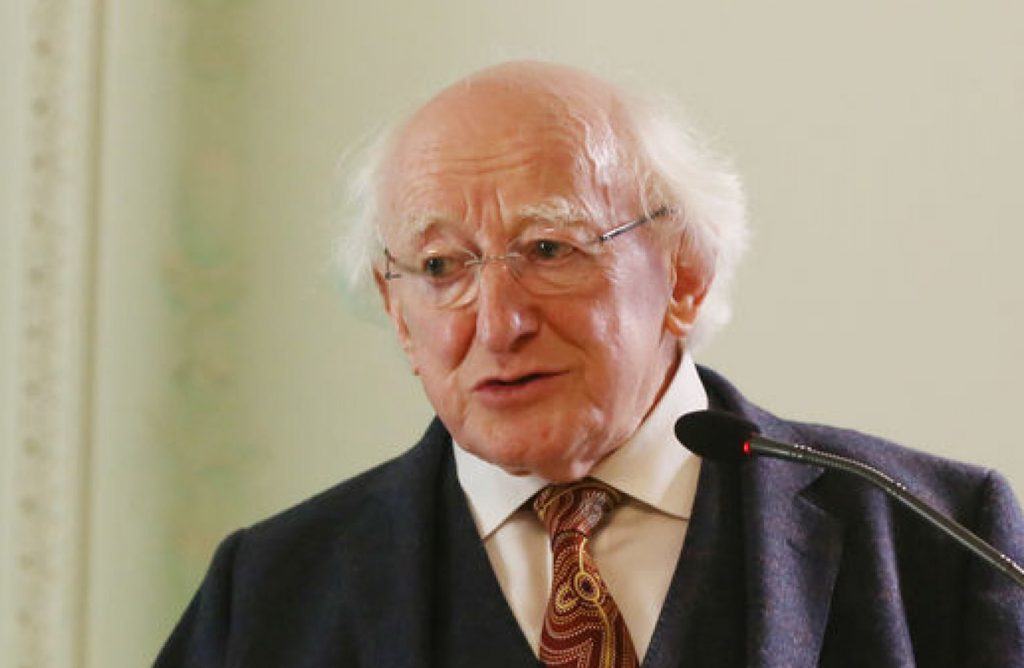 Speaking RTÉ Radio 1's Sunday Sport Higgins called for a blanket ban on the promotion of online betting platforms. It's a break from presidential protocol. In Ireland, the role is largely ceremonial with few executive powers and the president is not expected to intervene in policy matters.
Higgins was reacting to several recent high-profile cases of Irish athletes succumbing to gambling addiction, such as the hurling player Davy Glennon, who recently escaped prison after stealing €70,000 to fund his habit.
"I just think sport should be protected from it," Higgins said. "There is no one being heavy about it. What you can do is through education obviously, through the school systems. But you can't do everything through education. For too long in Ireland we often ignore problems that are staring us in the face."
Gambling Reforms Stuck
Higgins' words come just weeks after Italy's recently elected government imposed, with little warning, a complete prohibition on gambling advertising in one of the world's biggest regulated gambling markets.
The Irish Post noted that, as a constitutional head of state, Higgin's remarks on gambling policy should "raise eyebrows" — particularly with a presidential election scheduled for the fall. But several politicians were quick to echo his sentiments, particularly from within the conservative opposition Fianna Fáil, which supports an advertising prohibition.
Ireland has been in the process of updating its antiquated gambling laws since 2013, when its Gambling Control Act was introduced, but the bill has been rattling around Leinster House ever since with little sign of progress.
No Irish Gambling Regulator
The act aims to update the existing Betting Act 1931, the Gaming and Lotteries Act 1956, and sections of the Finance Act 1992 to encompass online gambling more effectively.
But as it stands, Ireland does not even have an independent gambling regulator. Betting companies are required apply for a license to operate from the Revenue Commissioners, but there is no regulatory body to provide direct regulatory oversight and ensure consumer protections.
Sharon Byrne, chair of the Irish Bookmakers Association, told the Irish Examiner on Monday the industry is taking its own steps to monitor and fight problem gambling.
"I believe that gambling for the vast majority of people is an enjoyable, leisure activity but for a small percentage it can become a problem and as a responsible industry it is up to us to ensure that we have adequate services available and that people are aware of those services if gambling is becoming an issue," she said.