Irish Olympic Boxers Allegedly Gambled on 2016 Summer Games
Posted on: August 30, 2016, 03:00h.
Last updated on: August 30, 2016, 01:15h.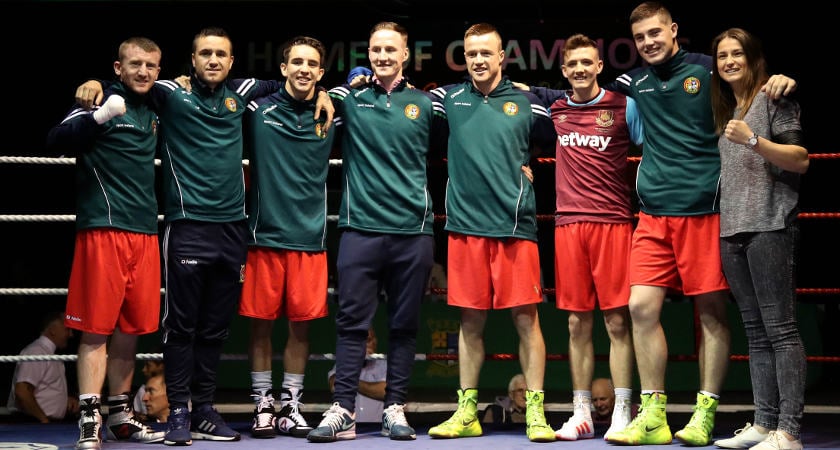 Two Irish Olympic boxers allegedly gambled on the 2016 Summer Olympics in Rio de Janeiro. If the charges are proven, the unidentified athletes would face serious disciplinary sanctions from both the International Olympic Committee (IOC) and the Olympic Council of Ireland (OCI).
Pat Ryan, the president of the Irish Amateur Boxing Association (IABA), says there is no conceivable way the duo gambled without knowing they were in violation of participation agreements they signed prior to the Games.
"They have all attended numerous seminars. They have been fully informed of the contract's content," Ryan said on RTÉ's "This Week."
"All the Olympians have signed contracts and the contracts are very explicit," Ryan continued. "There are regulations in it on gambling which bans them from participating in betting on Olympic events and providing inside information to gamblers."
It's not known which sports the pair bet on.
The Integrity Betting Intelligence System (IBIS), established in 2014 by the IOC, reportedly caught the two Irish Olympic boxers.
IBIS collects and distributes intelligence on sports betting around the world as it relates to the Olympics. Should it detect an irregular betting pattern or suspicious activity, the IOC is notified.
Police Lineup
The fighting Irish didn't perform very well in Rio. The country won just two medals, both silver, one in rowing and the other in sailing.
Ireland planned to send eight boxers to Rio, but only seven made the trip after Michael O'Reilly was expelled from the Games for failing a drug test.
The seven athletes who competed were:
Paddy Barnes
Michael Conlan
Joseph Ward
David Joyce
Steven Donnelly
Brendan Irvine
Katie Taylor
It's unclear whether the alleged gambling took place before or during the actual Olympics. Considering sports betting is widespread in Ireland and banned in Brazil, one might be inclined to think the two suspects placed bets before their trips south.
Countless operators are cooperative partners of IBIS. One organization that participates is the Remote Gambling Association, an industry cooperative whose membership includes Irish bookmaker Paddy Power.
The IOC's investigation is ongoing.
"What we will do is await the completion of the IOC's investigation . . . then we will be in a position to take the necessary disciplinary action," Ryan explained.
Luck of the Irish?
The weeks following the 2016 Olympics seem like a bad hangover for the Irish.
Not only are two of their boxers the subjects of a gambling investigation, but OCI President Pat Hickey is still in Rio on charges of improperly selling tickets. Hickey was finally released from a Rio prison on August 30, and remains firm that he committed no violations.
The 71-year-old said in a statement, "I will now stay in Rio and my lawyers will proceed to have the charges laid against me set aside as there is no substantive proof of any wrongdoing on my part. I would like to thank the prison authorities for their kindness they have shown to me."
Ireland's scandalous Olympics wasn't its first.
During the 2012 London Games, sailor Peter O'Leary was proven to have placed a $330 wager on one of his opponents to win. The bet net O'Leary some $4,000.
Similar Guides On This Topic
Latest Casino Stocks:
Retrieving stocks data...
Retrieving stocks data...
Retrieving stocks data...
Retrieving stocks data...
Retrieving stocks data...