Iowa Sports Betting Enjoys a Strong November as Handle Nears $60 Million
Posted on: December 14, 2019, 07:58h.
Last updated on: July 28, 2022, 09:32h.
Sports betting in Iowa jumped 27.5 percent in November from the prior month, as the state's retail and mobile sportsbooks reported a total handle of $59.3 million. That's according to figures released by the Iowa Racing and Gaming Commission. (IRGC)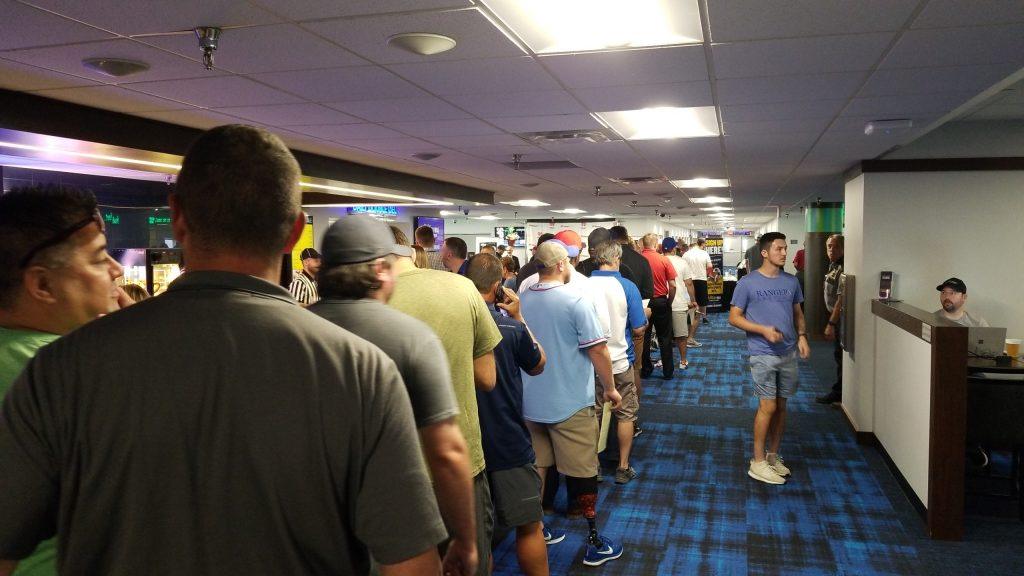 More money was bet at each of the 18 sportsbooks in November, and two new mobile applications – Points Bet and Q Casino – were launched last month.
Net receipts, however, dipped from $5.7 million in October to $3.6 million last month. As a result, the state's tax revenue dropped from $381,379 to $242,903.
Sports betting became legal in Iowa in mid-August. Through the end of November, Iowa's sportsbooks have handled nearly $153 million in bets. A majority, nearly $85.1 million, has been wagered online.
Online Leads the Way in Iowa
Online sports betting rose by more than 30 percent from October.
Once again, William Hill at Prairie Meadows was by far the largest online sportsbook. Bettors wagered about $19.1 million in November, with bets paying out $18.2 million. Since August, Prairie Meadows has handled nearly $50.6 million in wagers, with payouts totaling $46.7 million
The suburban Des Moines racetrack is one of four locations for William Hill in the state. Iowa's state law requires individuals wanting to bet online to first register physically at a participating sportsbook. That requirement will end in January 2021.
Another William Hill sportsbook, the Isle Casino Hotel in Waterloo, finished second in November with an online handle of $4.8 million. It paid out $4.5 million.
The Riverside Casino and Golf Resort, an Elite Casino Resort that uses Bet.Works to run its online sportsbook, enjoyed a 74 percent increase in online activity from October to November, reporting nearly $4.8 million in bets and paying out $4.7 million.
PointsBet went online on Nov. 26 at the Catfish Bend Casino. In the final five days of the month, it processed $26,263 in bets. Nearly three weeks earlier, the Q Casino in Dubuque launched its IGT-platform app. It reported a handle of $298,240.
FanDuel Sportsbook Takes Top Retail Spot
On the retail side, the Diamond Jo Casino in Worth took the top spot, handling nearly $4.5 million in bets and paying out $4.1 million. The casino, which offers a FanDuel sportsbook, is the closest to the Minnesota state line.
Diamond Jo Worth edged out the Ameristar II Casino in Council Bluffs by only $37,000. The Ameristar II paid out $4.1 million last month.
The two other Council Bluffs sportsbooks also reported seven-figure retail handles. The Horseshoe Casino reported a $3.8 million handle and paid out $3.6 million. Harrah's retail handle totaled $1.5 million, with a payout of $1.4 million.
The Council Bluffs casinos are located right across the Nebraska state line from Omaha, which has a metropolitan population of nearly 1 million.
The Casino Queen in Marquette will be the last state-licensed casino to open a sportsbook. The IRGC approved the casino for a sports betting license at its November meeting. However, no official date has been announced for its grand opening.