Ex-Interior Secretary Ryan Zinke Who Delayed Connecticut Tribal Casino Probed for Allegedly Using Personal Email for Official Business
Posted on: July 31, 2019, 01:00h.
Last updated on: August 1, 2019, 05:31h.
Former Interior Secretary Ryan Zinke is the subject of a Department of Justice (DOJ) investigation over his actions while working for the US government. That probe has now been extended to his alleged use of a personal email account for official business.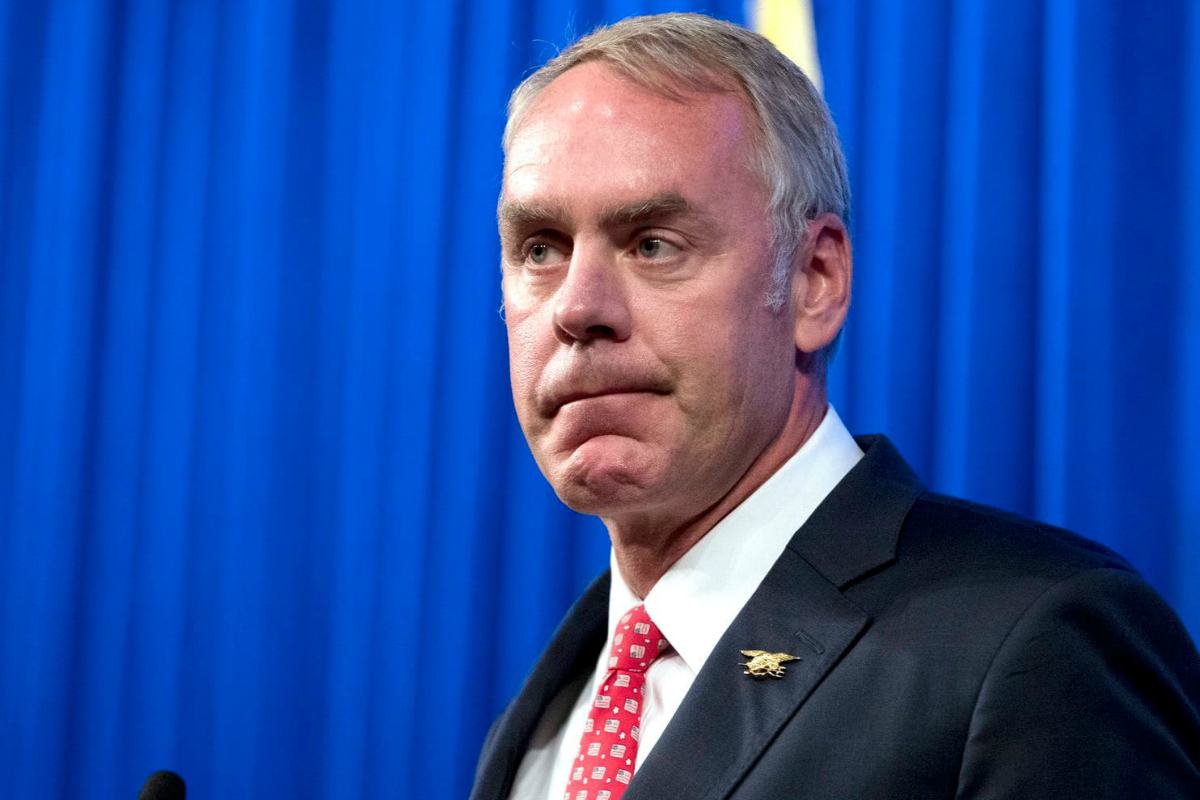 In January, reports surfaced that the DOJ was investigating Zinke on allegations that he lied to federal officials as to why he refused to weigh in on a proposed tribal casino in Connecticut. Zinke, a former Navy SEAL and congressman from Montana, was appointed to the Cabinet-level position by President Donald Trump. He resigned last December.
This week, House Democrats formally confirmed the probe in a letter that reveals the investigation involves Zinke's alleged use of a personal email account to conduct official government business for the Department of the Interior (DOI).
This investigation and others like it are part of restoring public trust in government, which has suffered from the intentional destruction of the Trump years," US Rep. Raul Grijalva (D-Arizona) said in a letter. "Leaving office half a step ahead of the law doesn't wipe the slate clean."
He continued, "It's imperative that political appointees at the Department of Justice allow this investigation to continue unimpeded regardless of the risk to Mr. Zinke or other Trump officials."
What Zinke Thinks
In June 2017, then-Connecticut Gov. Dannel Malloy (D) signed legislation authorizing the state's two tribes – the Mashantucket Pequot and Mohegan Indians – to jointly construct a satellite casino on non-sovereign land in East Windsor. The proposed site is just 13 miles south from the $960 million MGM Springfield in Massachusetts, which opened last August.
The gaming expansion was tailored to keep critical gaming dollars in Connecticut, but the legislation required approval from the DOI. The Interior Department is to comment on compacts and revisions within 45 days, but Zinke never formally responded.
Connecticut's congressional delegation claimed MGM Resorts successfully lobbied Zinke to not approve the satellite in order to allow its Springfield casino to open with a wider regional gaming monopoly.
"B-S," Zinke told Bloomberg regarding allegations that he didn't act appropriately or fulfill his duties. "Washington has become a city that has a lot of anger, a lot of hatred, a lot of fake news and false allegations."
Gaming Expansion
The DOI finally approved the revised Connecticut gaming compacts in March, and entered the documents into the federal registrar. However, ground still hasn't been broken in East Windsor.
Legislation was introduced this week in the Hartford capital that would allow the tribes to build a casino resort in Bridgeport, as well as operate sportsbooks and online casinos.
State lawmakers are trying to stop the slot machine revenue leakage that's been occurring for more than a decade. Increased commercial casino competition in neighboring states is costing Connecticut over $100 million in lost gaming income annually.
The tribes share 25 percent of their slot machine win with the state. Connecticut coffers received $170 million less last year than they did in 2006.
Similar Guides On This Topic