Indiana Governor Eric Holcomb Believes State Prepared to Battle Neighboring Illinois Expanded Gaming
Posted on: June 25, 2019, 12:05h.
Last updated on: June 25, 2019, 12:39h.
Indiana Governor Eric Holcomb (R) says he isn't surprised lawmakers in Illinois decided to authorize new casinos and sign off on sports betting.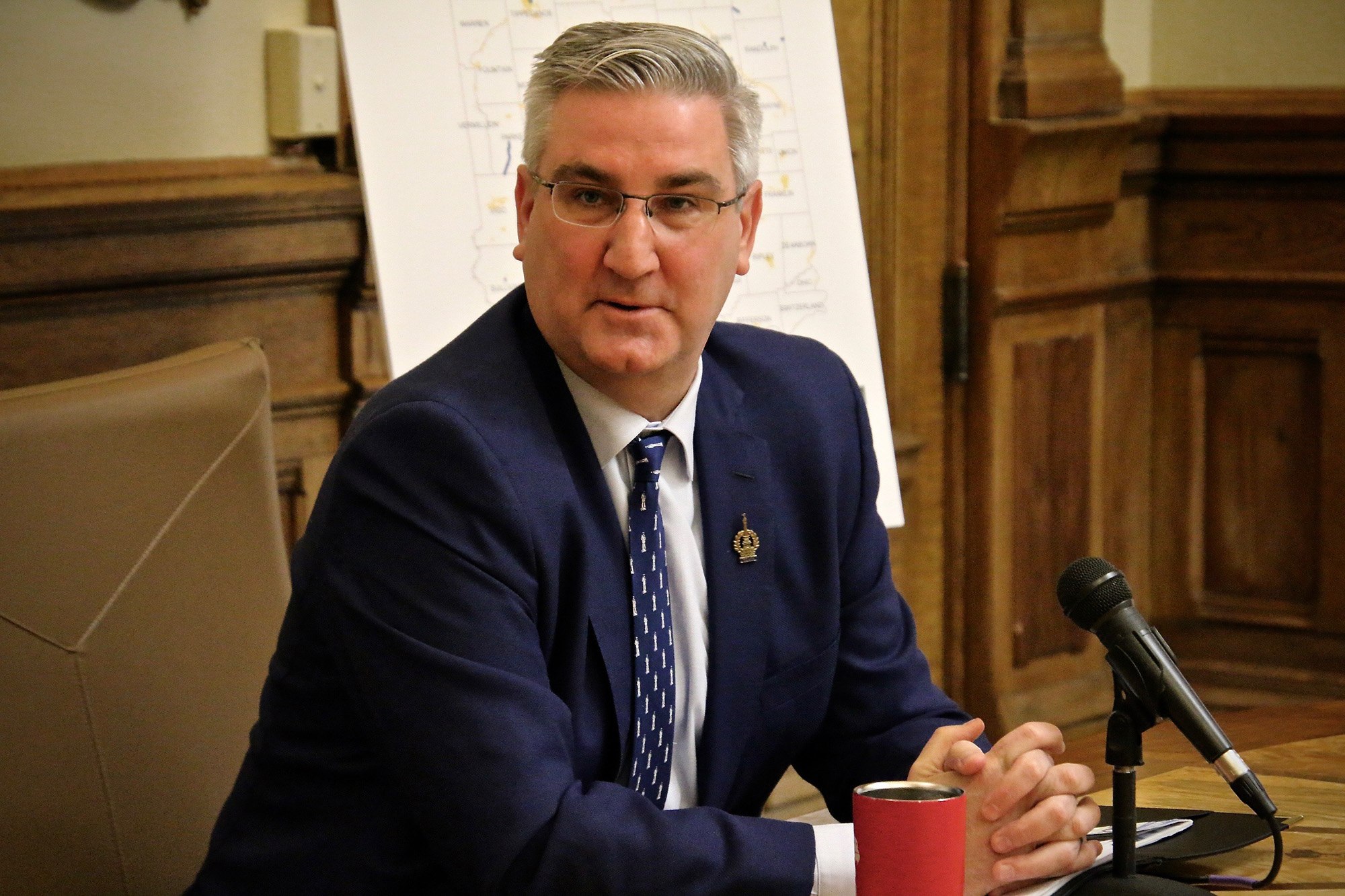 In an interview with The Times of Northwest Indiana's Daniel Carden, Holcomb says the gaming expansion came as no shock.
This is an uber-competitive industry. It's happening on all our borders, not just in Illinois," Holcomb explained. "We have to make sure that our industry is modernized and firing on all cylinders."
Holcomb succeeded Vice President Mike Pence, who withdrew his reelection campaign after being named then-candidate Donald Trump's running mate in 2016.
Earlier this month, the Illinois General Assembly passed an 816-page gambling expansion package that allows for six new commercial land-based casinos – including one in Chicago – and also creates the regulatory framework for sports betting. The state is presently home to 10 riverboat casinos, which under the latest gaming measure, will be permitted to move ashore.
Illinois Governor JB Pritzker (D) has yet to sign the gaming measure, but has expressed support for the package and is expected to soon put the legislation into law.
Market Saturation
Chicago's years of being free of a casino allowed Indiana's riverboats located in the northwest part of the state to benefit from attracting Windy City residents. The two Majestic Star casinos, along with the Horseshoe and Ameristar, will see that advantage disappear in the coming years when Chicago becomes a casino town.
To combat heightened competition, Indiana recently passed its own gaming bill that allows the Majestic Star casinos to relocate to one land-based casino in Gary. The legislation signed by Holcomb additionally legalizes both land-based and mobile sports betting, permits live dealer games at the state's two horse racetrack casinos, and approves a casino near the Indiana-Illinois border in Terre Haute.
Not everyone is on board with the gaming expansion in the two states.
Penn National – which operates three casinos in Illinois and one in Indiana – opposed the bills. Company officials said they would be unlikely to make further investments to the riverboats despite the concession to move on land.
Illinois Casino Gaming Association Executive Director Tom Swoik said, "This is a bill that will grow the number of gambling positions, but it's not going to increase the number of gamblers. This state has not been business-friendly to the casinos from the beginning, and this bill doesn't help that."
Stadium Sportsbooks
A major development in the Illinois gaming expansion is that sports stadiums with a capacity of at least 17,000 people can apply to operate sportsbooks at or within a five-block radius of the venue. Sports betting licenses will cost $10 million every four years.
Oddsmakers won't be permitted to offer lines on sporting events involving Illinois universities. And mobile sports betting operators such as FanDuel and DraftKings will be required to partner with land-based casinos and use their branding for the first 18 months.
"While it is good to see sports betting bills passed, excluding DraftKings and FanDuel is like passing a ride sharing bill that excludes Uber and Lyft," DraftKings CEO Jason Robins said on social media. "Very disappointing that Illinois customers will not have the best options available to them for 18 months."