Imperial Pacific Int'l Tries to Dismiss Legal Headache as Another Emerges
Posted on: May 18, 2023, 08:08h.
Last updated on: May 18, 2023, 11:38h.
Imperial Pacific International (IPI) hopes to get a court to take its side as it fights a legal claim brought against it. The challenge is by a former casino junket partner that would have delivered gamblers to the Imperial Palace casino in Saipan if it had ever operated properly. IPI is requesting the suit be dismissed. But that would only end one of its legal battles, with another having arrived this week.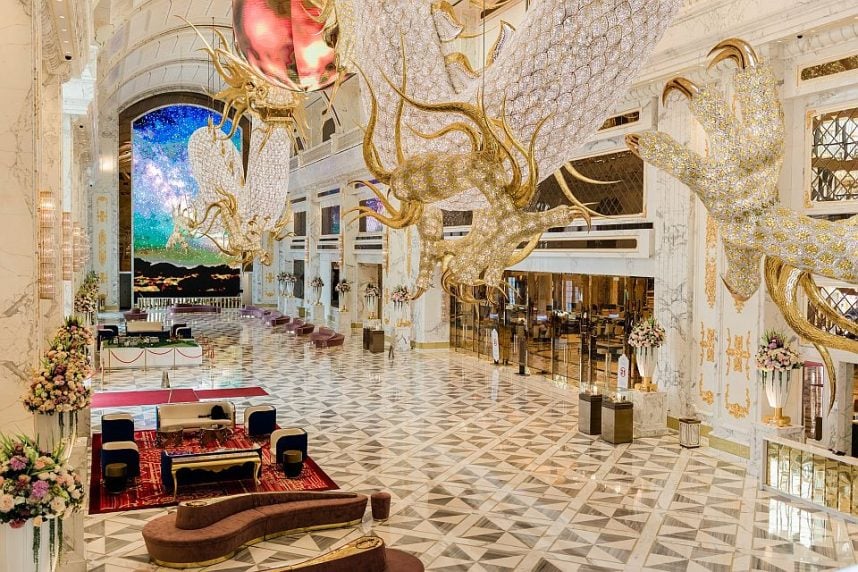 IPI filed a motion with the US District Court for the Commonwealth of Northern Mariana Islands (CNMI) to dismiss the suit. BigBang, a potential junket partner, claims a breach of fiduciary duty in the lawsuit, and wants the $352K it says the failed casino operator never returned.
As has been common until now, IPI brought in BigBang as a junket partner in 2016 to attract high rollers and drive traffic to Imperial Palace. The company allegedly made deposits for those clients. But the casino's sudden closure in March 2020 brought everything to a halt. Since then, IPI has ignored BigBang's attempts to recuperate the funds.
No Legal Grounds for Lawsuit
IPI argues that BigBang hasn't provided a legal basis for its suit, which should be enough for a judge to dismiss it. The company is also suing for breach of contract, intentional breach of fiduciary duty, unjust enrichment, and other reasons, according to media outlet Saipan Tribune.
IPI's attorney, Matthew Holley, said in the request for dismissal that one of the claims in the lawsuit is based on a "negligent breach of fiduciary duty." He asserts that CNMI law "does not recognize a fiduciary relationship between a casino operator and a junket operator."
The only exception would be if there were an explicit contractual agreement that designates the operator as a fiduciary entity. Holley, who agreed to work for IPI in exchange for an upfront payment, concludes that no claim can arise, as that agreement, according to IPI, never existed.
For similar reasons, Holley says the claim of intentional breach of fiduciary duty is invalid. If there is no contract, IPI couldn't have intentionally violated it for the purpose of keeping the money.
Unpaid Lawyer Sues for Payment
IPI has a history of not paying its bills, including to those who have fought desperately to protect the company in court. One of these is attorney Michael Dotts.
Dotts repeatedly defended IPI in various lawsuits, but walked away in 2021. By then, the company owed him almost $400K, according to Dotts, and still hasn't paid.
His law firm is suing IPI in CNMI Superior Court for payment, according to media outlet Marianas Variety. It wants another 9% in annual interest, which would be triggered by the judgment date and remain effective until IPI pays off the debt completely.
Dotts asserts that IPI has funds in the Bank of Saipan that the court could tap into. If it doesn't receive a favorable response, the law firm is willing to test the court system's authority and find a way to recover its losses.
IPI and the Commonwealth Casino Commission are scheduled to meet in arbitration in a week to determine the future of Imperial Palace. Almost all of the other legal challenges taking place could be impacted by the outcome of the meeting, which will take place in Hawaii.
Another case tangentially linked to IPI concluded on a positive note for the CNMI. An outstanding bill for $92K due to the Commonwealth Ports Authority (CPA) could soon be paid.
The CPA sued Phoenix Services for failing to pay a dock lease for two yachts it delivered to the CNMI for IPI. Along with Pride Keen, the company that supplied the vessels, they reached an undisclosed settlement agreement last week.