Imperial Pacific International to Appear in Court Over Mounds of Garbage
Posted on: November 10, 2023, 11:27h.
Last updated on: November 15, 2023, 08:05h.
The bills continue to pile up for Imperial Pacific International (IPI). The company behind the virtually unrecoverable Imperial Palace casino in Saipan has a mountain of construction debris it has ignored and a court now wants to know how it's going to resolve the issue.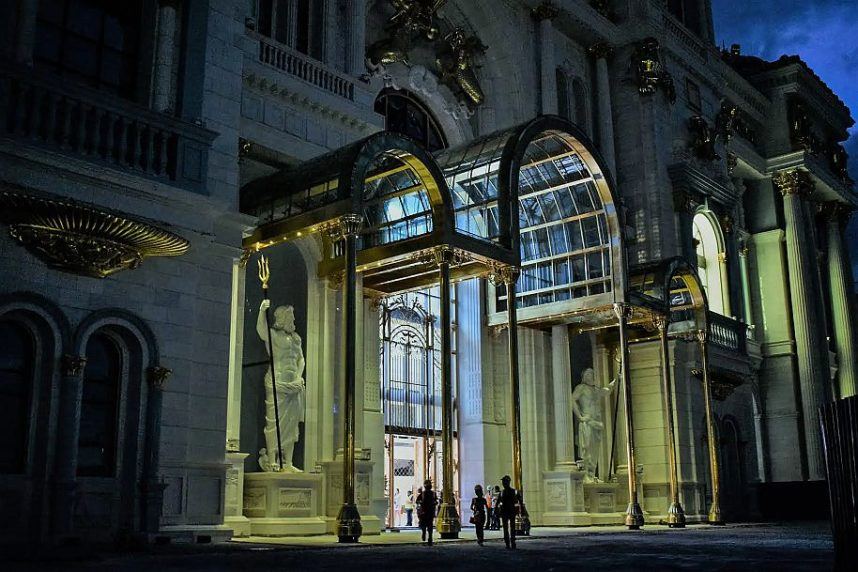 IPI has avoided paying a company, Tang's Corp., which it contracted to manage the construction debris. That led to a court judgment, which IPI has ignored.
IPI will have to appear in court just before Christmas to explain itself, according to Marianas Variety. With a scheduled date of December 21, that gives IPI plenty of time to come up with another excuse.
IPI originally contracted Tang's to handle the construction debris in 2016. The agreement was that the company would store it at a local landfill for further disposal, which IPI would cover.
It never did, and Tang went to the courts. It received a judgment for just under $80K, plus interest. In addition, IPI received a judgment for $191,070.56 to cover fees and other costs it should have paid to the Department of Public Lands.
When the company again failed to come clean, Tang's went back to court. On November 7, a judge ordered a hearing in the case, putting it on the calendar for December 21.
IPI, which could be on the brink of permanently losing its casino license in Saipan, hasn't provided any comment on the subject.
Losing Another Lawyer
IPI has a history of burning through law firms, some of which have opted to stop representing the company because they were never paid. It's on the brink of losing another, although a judge isn't letting the firm walk away yet.
Marianas Variety reported that the San Nicolas Law Office reportedly wanted to stop working as IPI's counsel in the Tang case for unknown reasons. The only information given was that it was for "professional considerations."
The judge turned down the law firm's motion requesting to step away. It's not the final ruling, as the judge said the motion was "not yet granted." Still, IPI will now be represented by a law firm that doesn't want to be party to its ongoing problems.
Imperial Palace Receiver Deep in Inventory
The Commonwealth of Northern Mariana Islands (CNMI) courts have repeatedly agreed to the seizure of Imperial Palace assets to cover IPI's debts. IPI owes tens of millions of dollars to the government and private companies, which led to receivership and a series of asset auctions.
The latest court approval came in connection with Joshua Gray, a former executive who won a discrimination lawsuit for more than $5.6 million. When IPI didn't pay, the courts allowed the receiver, Clear Management Ltd., to take possession of the casino's liquor vault and other assets.
Inventorying the assets has become a big task, leading Clear Management to request more time to complete the process. It's a delicate process, as the company told Casino.org that the vault contains, among other things, expensive scotch and a Louis XIII Le Methusalem cognac. The cognac sells for around $100K.
Clear Management also indicated that most of the gaming equipment that was available for inclusion in the receivership is almost gone. Now, the auctions are focusing on cars, limos, restaurant and kitchen equipment, grand pianos, art, and the Imperial Palace's famous Crystal Dragons.
The judge, when approving the extension, gave Clear Management until December 6 to provide the supplemental inventory.