Illinois Lawmaker Makes Final Stand for Gambling Expansion
Posted on: May 24, 2014, 05:30h.
Last updated on: May 22, 2014, 03:06h.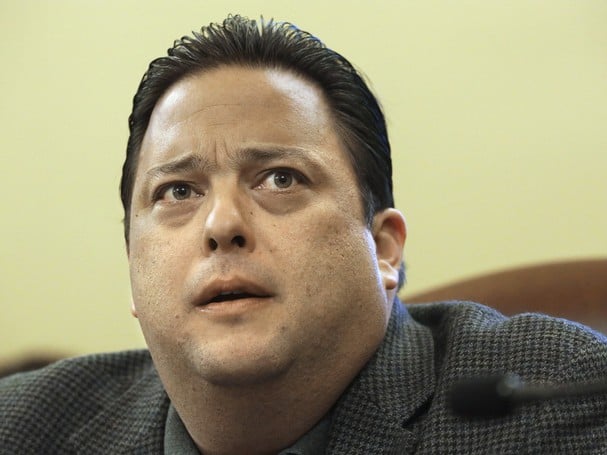 The clock may be ticking and the odds may be against him, but Democratic Representative Bob Rita, the main sponsor of a bill to expand gambling in the state of Illinois, is making a last-ditch attempt to gather support for the legislation he believes will help plug a $1.8 billion hole in state coffers.
While Illinois debates whether to extend the current temporary income tax in order to deal with the deficit, Rita expressed his frustration at a lack of urgency from the state's politicians in a letter to House Speaker Michael Madigan and Republican leader Jim Durkin this week.
"The reception to these amendments has been underwhelming," complained Rita, who added that he does not understand why a bill that passed out of the upper chamber seems to be lacking any support.
Down to the Wire
The legislation, scheduled to be heard in a House committee Monday, was not called for a vote, but there's still a slim chance that the bill could be changed or redrafted, and then passed by the Legislature before the May 31 deadline, and Rita is desperate to rally the troops.
Bill SB1849 proposes two options: a) the creation of five new casinos, including one in Chicago, as well as new slots and horseracing tracks; or b) the building of a Vegas-style "mega casino" in Chicago.
$1 Billion a Year for State and City
"The Chicagoland Chamber of Commerce testified last month that a Chicago casino alone could generate nearly $1 billion a year in revenue for the state and city, and that a 10,000-position casino as I allowed for in one amendment might not be enough to meet the consumer demand," said Rita.
The temporary tax hike runs out in January and it's not known whether Democrats will garner enough votes to secure an extension. "Clearly, we're going to need revenue," reasoned Rita in his letter.
It's clear that Bob Rita has his work cut out for him. Similar gambling plans have been passed by the legislature before, only to be vetoed at the last hurdle by Governor Pat Quinn. Quinn has yet to say whether he would approve the measure, but he clearly has hang-ups about Chicago's checkered history of mobsters and corruption – his two predecessors are in prison for the latter – and the idea of casino expansion makes him jittery. He vetoed an expansion bill in 2012 on the grounds that it lacked ethical standards and would attract "unsavory influences."
No "Loopholes for Mobsters"
"We're not going to have loopholes for mobsters in Illinois," Quinn said at the time. "The bill that was on my desk was woefully deficient when it came to protecting integrity and honesty and regulation of gambling in our state."
Chicago Mayor Rahm Emanuel, meanwhile, has said he wants to solve the $100 million pension crisis before considering gambling expansion.
Casino gaming came to Illinois in 1990 with the passage of the Riverboat Gambling Act, partly in response to Iowa's decision to legalize riverboat gaming along the Mississippi River. At first the boats were required to cruise until a law was passed in 1999 allowing them to moor permanently. Ten licenses were granted initially, with the proviso that no casino would be permitted within Cook County, in order to preserve Chicago's famous horseracing tracks, which are opposed to Rita's efforts to expand casino gambling in the state.