Illegal Gambling Room Murder Suspect Arrested in Austin, Texas
Posted on: August 25, 2016, 03:00h.
Last updated on: October 12, 2016, 08:38h.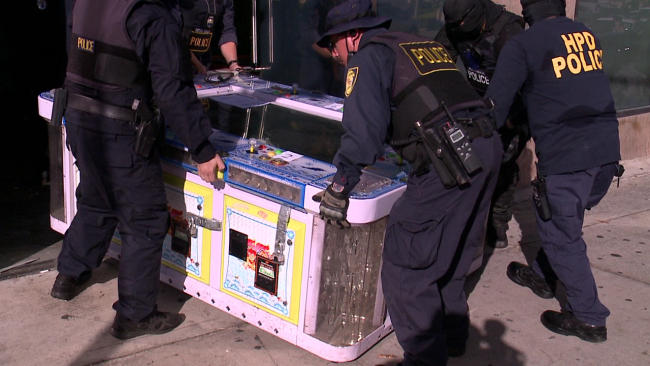 A suspect in an illegal gambling room murder in North Austin, Texas, has been apprehended. On August 8, a botched robbery of a criminal gaming enterprise ended with one woman dead and two men injured.
A male suspect remained at large until police arrested 25-year-old David Bruce McKinley this week on a capital murder charge.
McKinley is being held at Travis County Jail with no chance of bail. Capital murder in Texas is punishable by life imprisonment with the possibility of the death penalty.
Underground illegal gambling rooms represent a growing problem in the United States. Often operated in homes in poor communities, the illicit gaming facilities typically offer some variant of slots and electronic arcade-style gambling machines.
According to police reports, McKinley shot Ga Young Chon, 58, in the neck while he attempted to steal the money she was emptying from the slots while closing the room for the night.
The Austin Police Department is actively trying to infiltrate illegal gambling schemes, but the task is very difficult.
"We could identify 20 (gambling houses), and there could be 60 more out there that we don't know about," Sgt. Kevin Covington told the American-Statesman. "Some of them will be listed as a game room. Others might not have a sign on the door. Some are just blacked-out store fronts or are in an office building and no one knows what it is."
"It is a big organized-type crime," Covington concluded.
From Atlantic to Pacific
Gambling rooms are lucrative undertakings for the men and women behind the rogue operations. And aside from this month's murder, they often come with little risk compared to dealing hard drugs.
Penalties for running large-scale gaming operations pale compared to narcotics.
In 2009, four men were charged in Texas for running a multimillion-dollar illegal gambling operation with multiple locations. The ringleader was sentenced to just 12 months in prison, while the three others received probation and no prison time.
Though Texas doesn't have any commercial or racetrack gambling, the issue is certainly not isolated to the Lone Star State.
The problem of gambling houses runs even more rampant in California, specifically in the Orange County Vietnamese community.
The country's largest Little Saigon, law enforcement is trying to crackdown on criminal gambling in the cities of Garden Grove, Westminster, and Santa Ana. Local police in California estimate each house can bring in $100,000 or more per month.
Problematic Attack
Though plenty of well-to-doers have been known to get together for some high-stakes card games over the years, which in some instances can also constitute unlawful gambling, the illicit houses in question are largely confined to poorer neighborhoods.
The North Austin murder took place in a part of town where the houses are unkempt and neglected. It's tough for police to determine who lives where, and who is who.
That's why the practice of running gaming houses doesn't seem to be slowing even as law agencies step up their efforts.
Austin police have only arrested seven individuals for running gaming houses in 2016, though they've conducted searches of 23 gaming properties.