Hengqin Port Checkpoint Opens, Integrates Macau with Special Economic Zone
Posted on: August 18, 2020, 09:54h.
Last updated on: August 18, 2020, 11:02h.
The Hengqin Port border checkpoint across the Lotus Bridge from Macau's Cotai is officially open for public use. The border-crossing facility is part of a collaborative effort between the two regions to integrate their economies.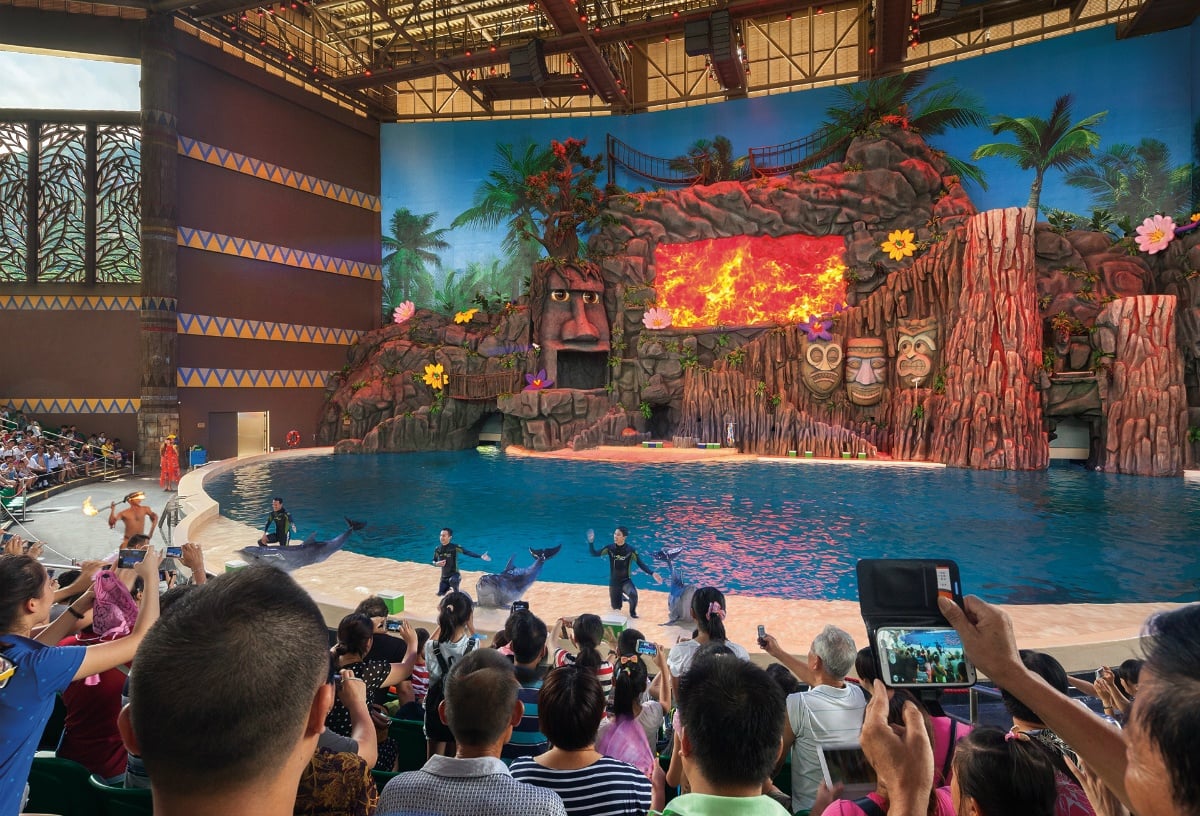 Prior to the port's opening, only a small number of select people and their vehicles were able to come and go between Macau and Hengqin via the Lotus Bridge.
The new port, which facilitated its first travelers today, can process as many as 220,000 passengers each day.
This opens a new chapter in the development of cooperation with Guangdong through the expansion of Macau to Hengqin," said Macau Chief Executive Ho Iat Seng during the port's grand opening ceremony.
"There is no doubt that Hengqin is the best platform for Macau to participate in the construction of the Greater Bay Area and integrate into the country's global development," Ho added.
Critical to Non-Gaming Growth
Macau and Cotai are running out of acreage. Mainland China officials want the Special Administrative Region (SAR) to reduce its economic dependency on casino gambling. But that isn't an easy task because of limited vacant land prime for development.
The solution has long been Hengqin, an island approximately three times the size of Macau. But with Macau being an autonomous region in the People's Republic, traveling between Hengqin and the world's richest casino zone has been cumbersome at best.
Chinese officials in March signed off on allowing Macau to have jurisdiction on the new port terminal in Hengqin. The Macau News Agency says the border facility will allow travelers to be processed and cleared in less than a minute.
Tourist visas for Zhuhai residents interested in going to Macau resumed being issued on August 12. Zhuhai is a city in China's Guangdong province that is home to Hengqin. Visas are scheduled to be issued for all of Guangdong beginning August 26.
With travel between Macau and Hengqin now much easier, the casino resorts are expected to be more enticed to invest in non-gaming attractions in the neighboring island, including new convention space, hotels, and theme parks.
Hengqin Family Oriented
In the US, two of the most popular cities for conventions are Las Vegas and Orlando. But Orlando has long shunned gambling, and Disney has donated heavily to state lawmakers to keep Florida clear of commercial casinos.
Macau and Hengqin, however, could combine the best of both worlds. Since Hengqin is part of mainland China, it cannot have any form of casino gambling. But it has already welcomed a massive, multibillion-dollar integrated resort complex.
The $3 billion Chimelong International Ocean Tourist Resort has four hotels with nearly 5,000 rooms. The development has a theme park, which features the world's largest aquarium, as designated by the Guinness Book of World Records. Three additional theme parks are in the works, plus a museum, marina, science park, and light rail that will connect passengers to the surrounding areas of Zhuhai and Macau.
The complex is located south of the Lotus Bridge in Hengqin's Southern Tourist Zone. The area is subdivided into seven zones, but only one, the Chimelong development, has been claimed.
Similar Guides On This Topic