Betting Lines Shift as Green Bay Quarterback Aaron Rodgers Cleared to Play Sunday
Posted on: December 13, 2017, 05:00h.
Last updated on: December 14, 2017, 05:25h.
Aaron Rodgers gave Green Bay Packers fans good news Tuesday night when he said he had been medically cleared to play football again after breaking his collarbone on Oct. 15 against Minnesota. The quarterback posted on his Instagram account a selfie from a hospital bed after undergoing tests to see if his right clavicle and collarbone had healed.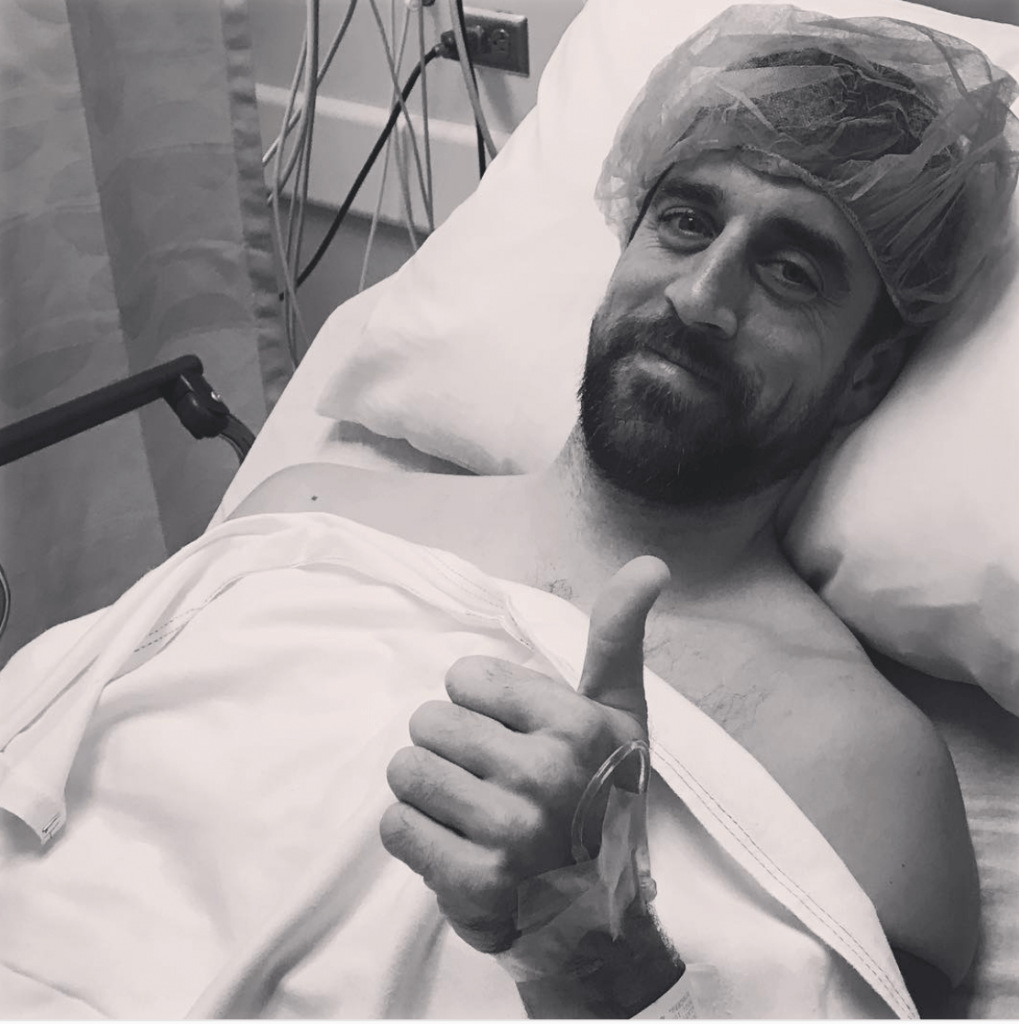 "It's been a long road from that day to this, but I'm happy to say I've been medically cleared to return," he wrote under the photo. "Thanks for all the love, support, prayers, and well wishes over the past 8 weeks ❤ and a big thank you to Dr. McKenzie and our incredible training staff."
Some Las Vegas sportsbooks factored in the likelihood that the 34-year-old will be on the field Sunday against the Carolina Panthers and adjusted their lines accordingly. Most opened with the Panthers as a 6-point favorite. But the Wynn and Westgate Las Vegas SuperBook dropped their point-spread to 3 and 2 1/2 points, respectively.
Cautious Optimism
Just because Rodgers is cleared to play doesn't mean he will. While some media have said he'll suit up on Sunday, head coach Mike McCarthy is taking a more cautious approach, telling reporters that his starting signal caller is anxious to return but the team wants to be certain he's 100 percent.
"It is now in the evaluation stage," McCarthy said late Monday afternoon. "Dr. McKenzie is reviewing it. There's a number of medical opinions that will be involved in a decision, so at this time, I do not have a clean decision for you or an update. That's where it stands."
Rodgers has been taking slow steps toward recovery since the Oct. 19 surgery that had screws and plates inserted into his right clavicle. He was throwing Thanksgiving weekend and practiced last week with the Packers development team.
Eager Return
One player who would love to see his teammate and insurance-commercial sidekick on the field is Clay Matthews. The linebacker said after the Packers' overtime victory last week against winless Cleveland that he wants Rodgers back in action.
"Watching him in practice and what he's been able to do these past couple weeks, getting more and more reps in practice and throwing on the pads, I think it's a good sign," Matthews said after Sunday's win. "I'm not going to speak on his behalf, but we sure hope he's ready and if he is, we're going to expect the Aaron of old."
Rodgers led the Packers to a 4-1 start before the injury. His replacement, Brett Hundley, has been inconsistent, winning three games as a starter and losing four. With the team at 7-6, making the playoffs is still possible, but it could require them to win their last three games of the regular season to secure a spot in the postseason.
It's been a rough year for quarterbacks in 2017, with several suffering season-ending injuries. The latest was Philadelphia Eagles' Carson Wentz, who tore his anterior cruciate ligament Sunday and is lost for the year.