Golden Nugget Wins $1.5 Million Mini-Baccarat Case
Posted on: February 15, 2015, 11:33h.
Last updated on: February 14, 2015, 11:41h.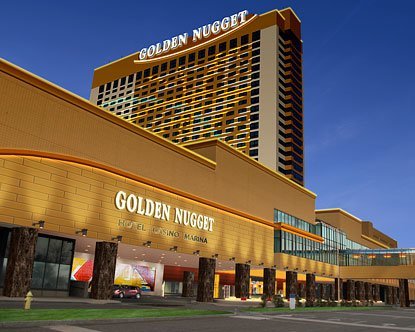 The Golden Nugget in Atlantic City has won a longstanding legal battle that erupted following a game of mini-baccarat at the casino in 2012.
State Superior Court Judge Donna Taylor said that 14 players must return the money they won in the game because the game itself contravened state gaming laws.
During the game in question, the opportunistic group of gamblers spotted that a new deck of cards had not been shuffled and that the cards were being dealt in a specific order that repeated itself every 15 hands, allowing them to know which were coming next.
Upping their bets to as much as $5,000, they won the ensuing 41 hands in a row, banking $1.5 million.
The casino had paid out $500,000 before it realized something was amiss, and promptly shut down the game, calling the police and the DGE.
Card Manufacturer's Misstep
The court heard that the cards were meant to arrive from the manufacturer, Kansas-based company Gemaco, in a pre-shuffled state, via a machine that uses complex algorithms to ensure that no two decks are the same.
This particular deck, however, somehow slipped through the system.
In the following weeks, the Golden Nugget sued the gamblers to reclaim the sum it had paid out, while the gamblers countersued for the $1 million they believed they were owed. A preliminary court ruling in 2012 ruled in favor of the gamblers and the casino vowed to appeal.
However, owner Tilman Fertitta overrode his lawyers and agreed to pay the disputed winnings, but the deal fell apart when some of the gamblers refused to dismiss their claims of illegal detention against the casino.
Casino Control Act was Violated
The ensuing appeal case ruled against the gamblers, a verdict that was appealed once again and upheld this week. "The dealer did not pre-shuffle the cards immediately prior to the commencement of play, and the cards were not pre-shuffled in accordance with any regulation," the judge wrote. "Thus, a literal reading of the regulations … entails that the game violated the (Casino Control) Act, and consequently was not authorized."
The Golden Nugget's lawyer, Louis Barbone, had argued that the game's legality came down to whether game was a "game of chance" and whether it was "fair." Since the outcome was "predetermined" by the deck, he said, it could not be considered to be a game of chance at all.
This week's ruling contradicts the opinion of the New Jersey Division of Gaming Enforcement at a hearing in September, which said that it did not feel that the game broke any New Jersey gambling laws.
The judge ruled that the gamblers must return the $500,000 paid out by the casino, while the casino in turn must refund the gamblers' original stakes.
Similar Guides On This Topic