Golden Nugget in New Jersey Cleared for Online Casino License
Posted on: December 18, 2013, 05:30h.
Last updated on: June 3, 2021, 03:13h.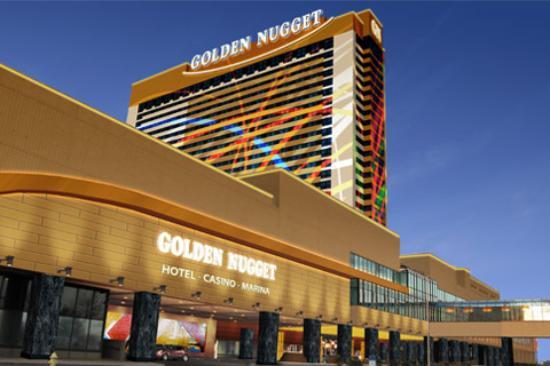 If you're in the Garden State and haven't yet been convinced to play the Internet with Caesars, the Borgata, or the Taj Mahal, we have good news: even more options are on the way for New Jersey online gamblers. The Golden Nugget Atlantic City has gained permission from New Jersey state casino regulators to begin offering online gambling this week, ending a hasty trial period during which the casino was asked to improve their software before they would be allowed access to the lucrative 9-million-person-plus market.
That permission was given late last week, allowing the casino to start offering online casino games as of this weekend.
And Then There Were Seven
When New Jersey's online gambling market went live last month, six casinos were immediately cleared to begin offering games. But the Golden Nugget wasn't among them, as their site and systems were experiencing glitches that neither state regulators nor the casino itself was happy about. At the time, Golden Nugget executives said that the site wouldn't go live until they were convinced that their customers would be receiving a first-rate experience when they played.
And according to Golden Nugget general manager Tom Pohlman, that time has come.
"We weren't satisfied with what we were ready to offer our customers at that point. Now, we are very satisfied," Pohlman said. "Everything is exactly where we want it to be. We offer more titles of slots, video poker, and table games titles than anyone [else], and we make it easier than anywhere else to fund an account and get started."
That last feature could be a big advantage for the Golden Nugget if it proves to be true. Although the payment situation is improving (and is expected to continue improving over time), there are still issues with some banks blocking payments to New Jersey's online gambling sites, as they must update their systems to distinguish between the fully legal online gambling payments there and others that would run afoul of UIGEA regulations.
Payment Options Galore
That's why the Golden Nugget is offering a wide range of payment options. Like many of their competitors, they're allowing payments by Visa or Mastercard-branded credit and debit cards, bank transfers, and checks or cash that can be redeemed right at their brick-and-mortar land casino. But they're also offering players a prepaid card from Discover that can be used by those who can't – or don't want to – involve their bank accounts with online gambling.
The Golden Nugget became the second Atlantic City casino to receive approval to run online casino games after the initial launch date had passed. Resorts Casino Atlantic City also earned such approval midweek last week, but their plans were at least temporarily set back when their partner, PokerStars, saw their attempt to earn an online gaming license in the state suspended for two years.
The Golden Nugget has two partners for online gambling in New Jersey: Amaya Gaming, which will help provide online poker, and Bally Technologies, for all other casino games.
Overall, the launch of online gambling in New Jersey has been seen by operators and players as a success. As of Sunday, over 91,000 accounts had been opened on the various sites available to players, and technical issues had been kept to a minimum. When issues were present, they were mostly related to the geolocation technologies being used to confirm that players were located in New Jersey, with some players – especially those near New Jersey's borders – still finding themselves unable to confirm they were in the state.
Similar Guides On This Topic