Glenn Straub Revel Sale On Again or Off Again, as Casino Can't Even Find Love in Bankruptcy
Posted on: January 7, 2015, 08:40h.
Last updated on: January 7, 2015, 08:46h.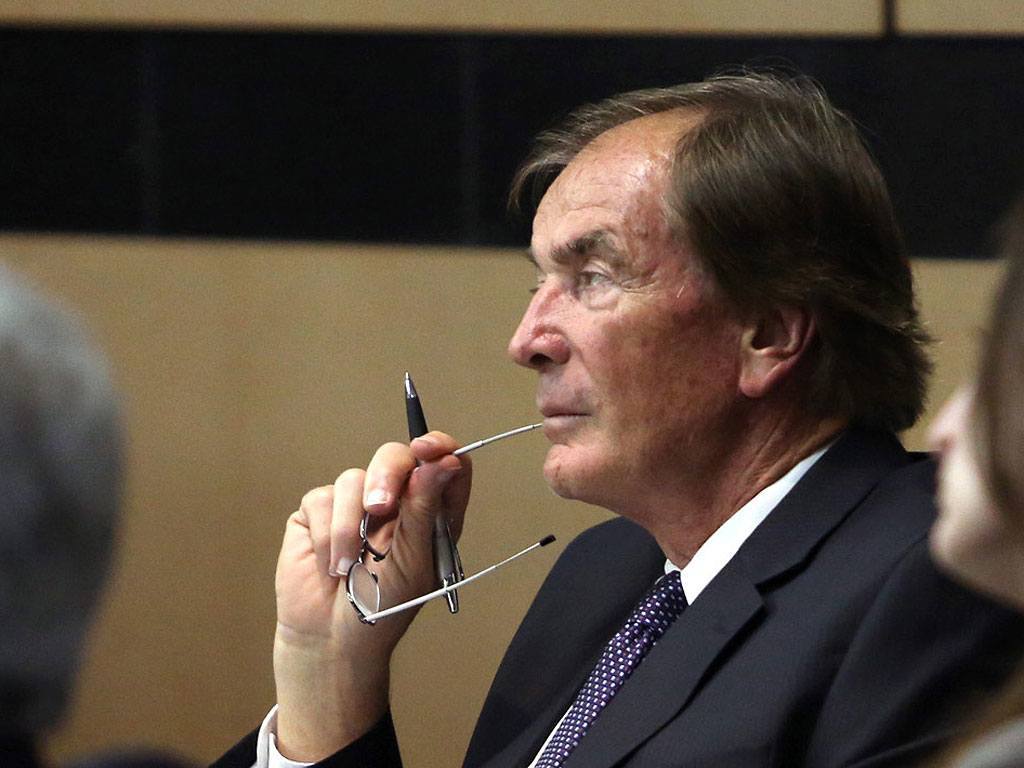 The Revel casino in Atlantic City will now be sold to Florida investor Glenn Straub, provided someone can actually force him to take control of the property.
A bankruptcy judge in Camden, New Jersey approved the $95.4 million sale to Straub, rejecting Straub's attempt to offer just $87 million for the property instead.
Straub announced almost immediately after the sale was approved that he planned to go to court in order to halt that sale, as he wants to buy it for a lower price than he initially bid for the casino last fall. Straub's Polo North Country Club was the second-place bidder, but was awarded the sale after the first buyer fell through.
A Most Unusual Sale
"This is a most unusual sale motion in that we have an objection by Polo North to their own sale," said John Cunningham, an attorney for Revel. "I think in my 23 years of practicing bankruptcy law this is my first time to see that."
According to bankruptcy Judge Gloria Burns, Straub's most recent bid on the property is still binding, and that's the amount he'll have to pay. Straub responded by having his attorney, Stuart Moskovitz, seek a court order to halt the sale he himself competed for. They even asked Burns to issue a stay on her own sale order, but the judge refused to do so.
It's still not entirely clear whether Straub will ultimately contest the sale, however. Moskovitz says that his client simply needs a few days to consult with some of the businesses that operated at the Revel before making any decisions, and that not challenges will be coming before Thursday at the earliest. Meanwhile, Cunningham told the judge that Straub has been refusing to engage in talks with the Revel about the sale, and has told them that he plans to appeal the sale.
Controversial Buyer
Straub has been a controversial figure in the sale process since October, when he appeared to be one of the leading candidates to buy the Revel property. He made many strange statements about what he might want to do with the property, including building a "genius academy" to help solve the world's problems, or creating a world-class university where his ideal students would be "free, white and over 21."
In the end, though, Straub lost out to Canadian firm Brookfield Asset Management, which bid $110 million for the property. But Brookfield subsequently backed out of the deal after failing to resolve a dispute with bondholders over debt that had accrued from the Revel's power plant, which exists solely to power the facility.
Straub initially protested the result of the auction, saying that it was conducted in such a manner as to work against his efforts. In particular, he objected to a late-night bid by Brookfield that only gave him until 6 am the next morning to submit a counteroffer, which he said didn't give him enough to time to contact his accountants.
Now, Straub wants his initial $90 million bid, which was the first bid placed on the Revel during the auction, to be back in effect because of his belief that the process was tainted. He also wants a $3 million "breakup fee" applied to the purchase price, something that Judge Burns denied.
The Revel shut down in early September after just two years in operation. The resort never turned a profit, and has been in bankruptcy twice since opening in 2012.