Sports Betting Seen as Best Hope for Georgia Gaming Expansion
Posted on: November 20, 2023, 03:35h.
Last updated on: November 20, 2023, 05:00h.
If Georgia lawmakers approve gaming expansion in the state next year, sports betting is likely to carry the day, likely leaving casinos and pari-mutuel behind.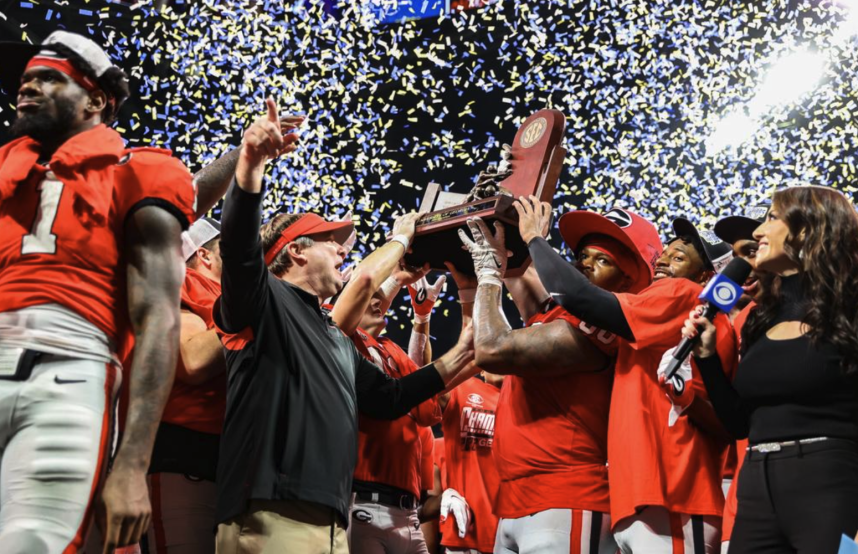 According to polls taken early this year, votes in the Southern state favor both casinos and sports wagering, though they're more bullish on the former than the latter. Some politicians in the state believe that if gaming expansion is approved in 2024, sports betting faces the shortest odds.
In a recent interview with Dave Williams of Capitol News Service, Lt. Gov. Burt Jones (R-GA) called sports betting an "easy lift," noting "it's probably the most popular" of the three gaming genres that could be added in the state. Jones pitched a sports betting bill in 2020 as a member of the state senate.
Thanks to a lottery, Georgia is one of the 48 states with some form of legalized wagering, but it's also one of just six states that doesn't have commercial or tribal casinos. Neighboring South Carolina is one of the others.
Georgia Sports Betting Could Finally Have Its Day
It's not for lack of effort that Georgia doesn't have regulated sports betting. Several recent legislative sessions there have featured attempts to bring sports wagering to the state, but all stalled out.
There's budding optimism that next year will be different. In fact, some gaming industry observers view Georgia as the best hope among mid-sized and large states to approve sports betting in 2024. By population, Georgia is the eighth-largest state, and of the seven that are bigger, only California and Texas don't have some form of legal sports betting. That's unlikely to change next year.
Further validating the notion that Georgia is the best among sizable states to legalize sports betting in 2024 is the point that Missouri and Minnesota have consistently encountered difficulties in moving the issue forward.
Other smaller states, including Alabama, Idaho, South Carolina, and Utah, are unlikely to make strides on the sports betting front in 2024.
Why Georgia Sports Betting Could Be an Easy Lift
Multiple reasons underscore optimism for Georgia joining the legal side of the sports betting equation next year. Those include former Georgia Chief Justice Harold Melton, who recently said the issue doesn't require a constitutional amendment, potentially paving the way for easier passage.
Additionally, due to the state's rapid population growth, there's a need to bolster funding for pre-K education and the HOPE scholarship program. Some politicians believe that if the issue of sports wagering is framed as a possible funding avenue for education and it comes to the floors of the state house and senate, their colleagues will be inclined to vote in favor of it because they won't want to be seen as voting against education initiatives.
Plus, and not surprisingly, the four major professional sports teams located in Atlanta — the state's largest city — support regulated sports betting.