Genting To Introduce Resorts World with Chinese Pageantry on LV Strip
Posted on: July 1, 2013, 05:30h.
Last updated on: October 19, 2015, 07:24h.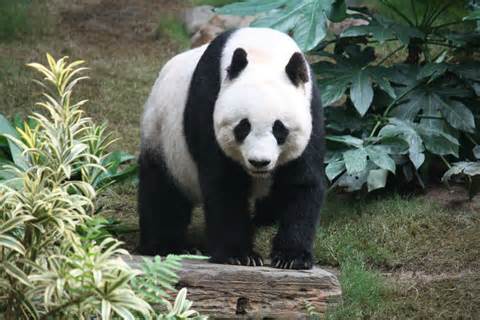 With Siegfried and Roy's white tiger show long dormant, the Mirage's dolphins a bit ho-hum, and the shark tank at Mandalay Bay long-established , what can Vegas – always known for pushing the theatrical envelope – do for an encore?
How about pandas?
If China-based Genting Group has their way, pandas will be just part of the over-the-top showmanship coming to their new casino-hotel Resorts World.
But the really crazy part is, it's all coming before a single brick goes up on the property.
Pardon Our Mess
The introductory whoopla is actually right in line with a new Las Vegas Strip credo: don't show your mess before or during build out.
It all started during the past few years, as abandoned, half-built casino projects like the Echelon – which is now waiting to be morphed into Resorts World – and the Fountainbleau stood as eye sores and brutal testimony to the crashed economy.
Still awaiting approval, Genting plans to put up temporary construction fences around the site with a sound system to blast music.
The classic wooden construction walls will be decorated with Chinese art and, of course, renderings of the property to come.
In addition, two preview centers – which will be part of the finished project – will showcase the Chinese theme and have pagoda roofs. Get it yet? We're going with a Chinese theme here, folks, and subtlety is not part of the Las Vegas zeitgeist.
"It will complement the Strip," says Clark County commissioner Chris Giunchigliani. "It's kind of a unique approach."
Great Things to Come
The "what's-to-come" preview is apparently indicative of Genting's flair for the over-the top; Resorts World Las Vegas will have its own replica Great Wall of China, besides the live pandas, all to the tune of some $2 to $7 billion, we are told.
Quite a range in anticipated costs; we can't help but wonder why.
The preview project alone is said to run over $2 million.