Gambling Lawsuit Dismissed Against American Pharoah Owner
Posted on: June 5, 2015, 12:22h.
Last updated on: June 5, 2015, 12:22h.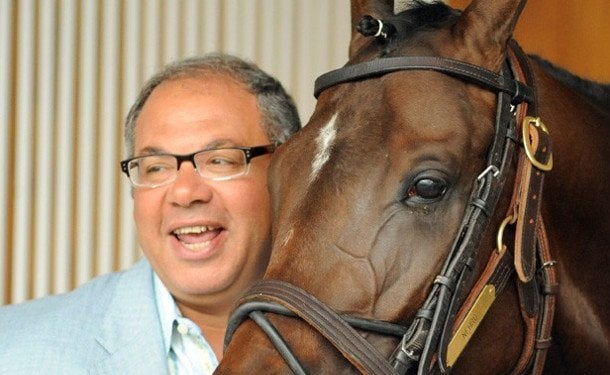 American Pharoah will run for horse racing's first Triple Crown in 37 years on Saturday, and his owner will be able to enjoy it without the fear of a major lawsuit hanging over the proceedings.
A federal judge dismissed a $1.65 million gambling lawsuit against Ahmed Zayat, one that accused him of having run up those debts by betting on sports through an offshore casino.
Zayat said that the lawsuit, brought by Howard Rubinsky, was "a fraud."
"It's total fiction," Zayat said. "It's a total lie. It is a case of blackmail by a criminal."
Statute of Limitations Exceeded
Those comments landed Zayat with a libel suit on top of the gambling claim. But it seems as though Zayat was ultimately vindicated.
According to US District Judge William J. Martini, Rubinsky's claim dated back to 2005, when he first hired an investigator and attorney in an attempt to recover the debt. That meant that the lawsuit fell outside of the six-year statute of limitations for the case in New Jersey.
Rubinsky had hoped that Martini would rule that the case had originated in 2008, when Rubinsky said he had received text messages from Zayat promising to repay the money he owed.
However, Martini ruled that it was clear in those text messages that Zayat was saying that he didn't owe any money to Rubinsky or any other party.
"Justice always prevails," Zayat told The Associated Press. "I have said before these are all lies from A to Z. And the judge ruled in our favor. Could not have happened at a better time."
According to Rubinsky, he advanced Zayat $2 million in credit, and that Zayat owed that full amount to him as of 2005. Since then, he said, Zayat had paid back some of the money, but still owed more than $1.6 million.
Rubinsky's attorney, Joseph Bainton, said that they are still considering their options in regards to the case, which could include filing an appeal with the 3rd US Circuit Court of Appeals.
American Pharoah One Win from Triple Crown
For Zayat, having the lawsuit dismissed may finally allow him to focus on the excitement of Saturday's Belmont Stakes. In an interview with ESPN.com earlier in the week, he said that the lawsuit was hurting him physically and mentally.
"I've lost seven pounds this week," Zayat said. "It's eating at me. I'm very saddened and it's despicable."
Zayat's son, Justin, told ESPN.com that it was unfortunate that the Triple Crown run probably renewed Rubinsky's efforts to pursue the lawsuit.
"I don't want to see my dad go through stuff like this," he said. "He doesn't deserve this. If he didn't own American Pharoah, none of it would be going on."
But with the lawsuit now in the rearview mirror, the Zayats can join the rest of the horse racing world in focusing on American Pharoah's bid to become the first Triple Crown winner since 1978, when Affirmed last pulled off the accomplishment.
And while many horses have tried and failed since then, American Pharoah is seen as a strong favorite to pull it off.
The Kentucky Derby and Preakness Stakes winner enters the Belmont as a 3-5 favorite, thought the longer race has tripped up many potential Triple Crown winners in recent years.
His biggest challengers in the eight-horse field could be Frosted, who finished fourth at the Kentucky Derby and is listed at 5-1, and Materiality, at 6-1, who finished sixth at the Derby.
Most Read