Gambling Acceptance At All-Time High, Americans Say in Gallup Poll
Posted on: June 28, 2020, 02:00h.
Last updated on: June 29, 2020, 01:46h.
Americans are broadly supportive of gambling, though there are still many who see the activity as morally dubious, according to the latest Values and Beliefs poll from Gallup.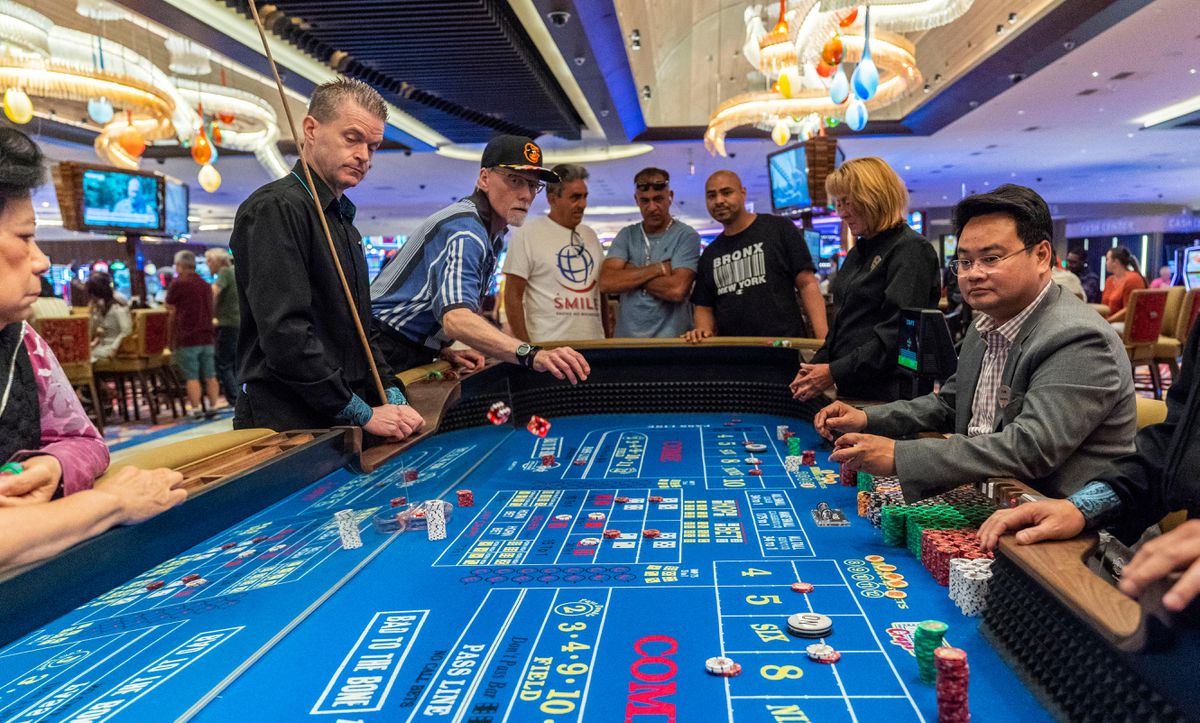 A total of 71 percent of Americans said gambling is morally acceptable, while 27 percent found it morally wrong in the survey of 1,028 American adults.
Gallup didn't ask whether or not people felt gambling — or other issues — should be legal. In fact, the wording of the questions specifically guides respondents away from that interpretation. Instead, individuals are only to consider whether or not a given activity is morally acceptable.
Americans across the ideological spectrum are apparently on board with gambling being a good time rather than a social ill. Liberals showed the strongest support at 78 percent, though 75 percent of self-described moderates and 61 percent of conservatives also said they saw nothing wrong with placing a bet now and then.
The differences were relatively small across party lines and gender. The biggest demographics that believe gambling is morally wrong include non-white respondents (37 percent) and those with no college education (37 percent), along with conservatives (36 percent).
Overall, Gallup found a higher level of moral support for gambling than at any time since it started asking the question in 2003. Over that period, acceptance ebbed in 2009, when just 58 percent said gambling was acceptable.
Americans Like Birth Control, Less Fond of Cheating
The Gallup Values and Beliefs poll asked about the morality of a broad range of topics. Issues ranged from the overwhelmingly accepted practices of birth control (90 percent) and drinking alcohol (86 percent), down to the detested act of married men and women having affairs (nine percent).
Perhaps the best measure of where gambling stands in the United States is looking at the other issues that rank similarly in the survey. Some 72 percent found sex between an unmarried man and woman just fine, while 70 percent see smoking marijuana as morally acceptable.
The main difference between those issues and gambling is in just how much public opinion has changed in the last two decades.
Back in 2001, premarital sex only garnered support from 53 percent of Americans. And while the Gallup only added the question about pot in 2018, support has already jumped five percent in two years. Meanwhile, gambling's numbers have risen and fallen at various times — though the fact that moral support reached an all-time high in 2020 is encouraging for the gaming industry.
The results of the Gallup poll mirror the trends seen from other organizations in recent years, which have found broad support for gaming expansion – especially when it comes to sports betting. A Seton Hall Survey from October 2019 found that 80 percent of Americans supported at least some legal sports betting.
That's not always the case when it comes to all forms of gambling, though: a 2019 Siena College poll of New Yorkers discovered that residents were evenly split on the issue of online sports betting, with 44 percent for and 44 percent against legalization.
Similar Guides On This Topic