Gallery Heir Hillel Nahmad Guilty in Russian Mob Gambling Ring Saga
Posted on: November 15, 2013, 05:30h.
Last updated on: November 14, 2013, 08:10h.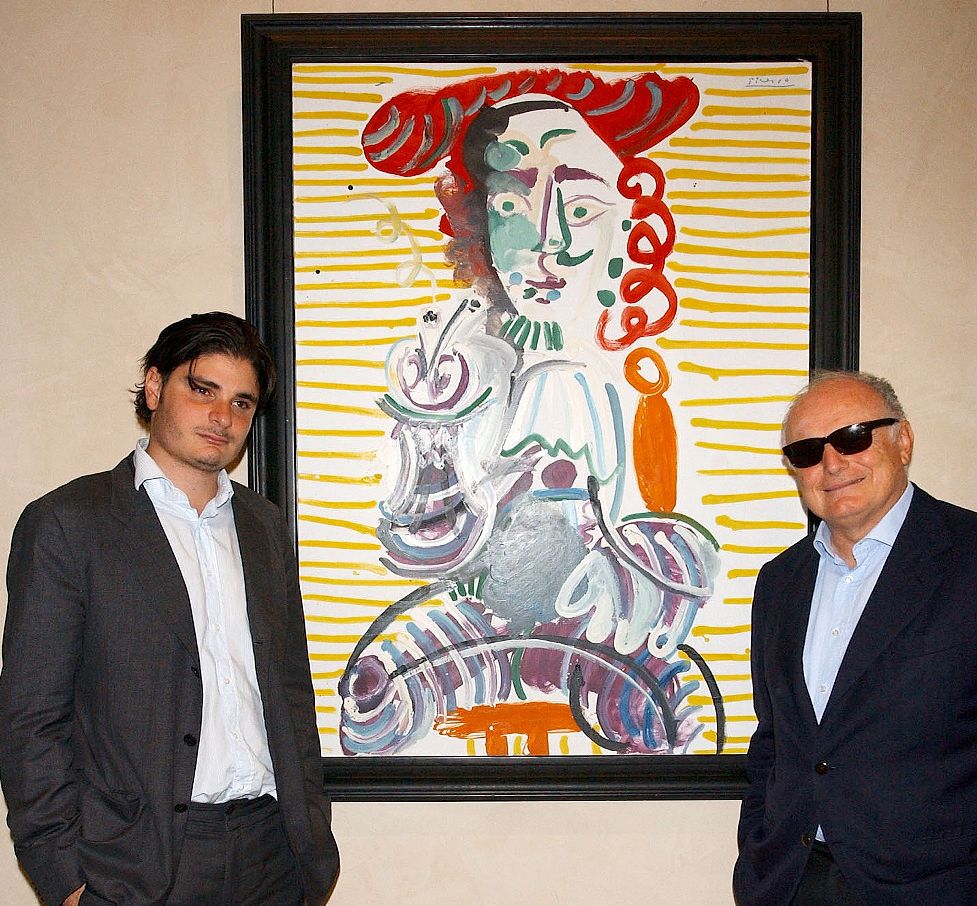 Playing poker well might be more of an art than a science, but for one young member of an influential family in the art community, it turned out that gambling wasn't a great way to expand the family business.
Hillel Nahmad (also known as Helly) pleaded guilty to a federal gambling charge related to the sweeping indictments earlier this year that brought down a gambling ring, one that included reputed Russian mafia members.
Show the Feds the Money
The plea bargain kept Nahmad from facing some of the most severe charges, but still required him to forfeit significant assets. Originally, Nahmad had been charged with racketeering, gambling, money laundering, conspiracy, and several other crimes – all of which were related to his purported role as one of the leaders of the gambling ring.
The ring itself was no small business. According to officials, the New York-based network took in $100 million in bets, organizing secretive high stakes poker games and taking sports bets in the hundreds of thousands of dollars from celebrities and Wall Street billionaires.
In court, Nahmad noted that he was aware that the business he had started had turned into a major enterprise – one that was highly illegal.
"Judge, this all started as a group of friends betting on sports events," Nahmad said, "but I recognize that I crossed the line, and I apologize to the court and my family."
Avoided Lengthy Prison Term
If Nahmad had fought the charges and been found guilty on all counts, he could have potentially faced a maximum penalty of up to 92 years in prison – though sentencing guidelines probably would have made his final sentence far shorter than that. Under the plea agreement, he will instead face a recommended sentence of just 12-18 months. Nahmad's lawyers said in a statement that they hoped he would not face any jail time at all, due to his previously "unblemished" record.
Nahmad will also be forced to surrender $6.4 million in cash – a relatively small sum for a man who is part of a family said to be worth close to $3 billion. He was also forced to give up a painting – Raoul Dufy's "Carnaval a Nice, 1937" – with an estimated value of several hundred thousand dollars.
Now that Nahmad has pled guilty, that makes 14 guilty pleas from the 34 defendants charged in the case. The other 13 had surrendered about $9 million in total as a part of their agreements.
Nahmad's family are influential art dealers and gallery owners who have built up one of the largest collections of Impressionist and Modernist works in the world. His father, David Nahmad, first set up the family's Madison Avenue gallery in New York City during the 1970s. The elder Nahmad was not implicated in the gambling ring, despite the fact that his son used millions of his father's money to help fund the business.
The younger Nahmad has long been a fixture of the upscale nightlife scene in New York City, a role that he didn't relinquish even after his indictment. And just hours after entering his plea in court, Helly was seen at an auction at Christie's – suggesting that he still had a little spending money left even after the millions he had agreed to surrender.