Full House Exploring Interest in Available Indiana Casino License, CEO Lee Says
Posted on: August 13, 2021, 04:45h.
Last updated on: August 13, 2021, 12:09h.
Full House Resorts is thinking about expanding its casino business in Indiana. The company is eyeing Terre Haute, a city near the Illinois state line roughly an hour west of Indianapolis.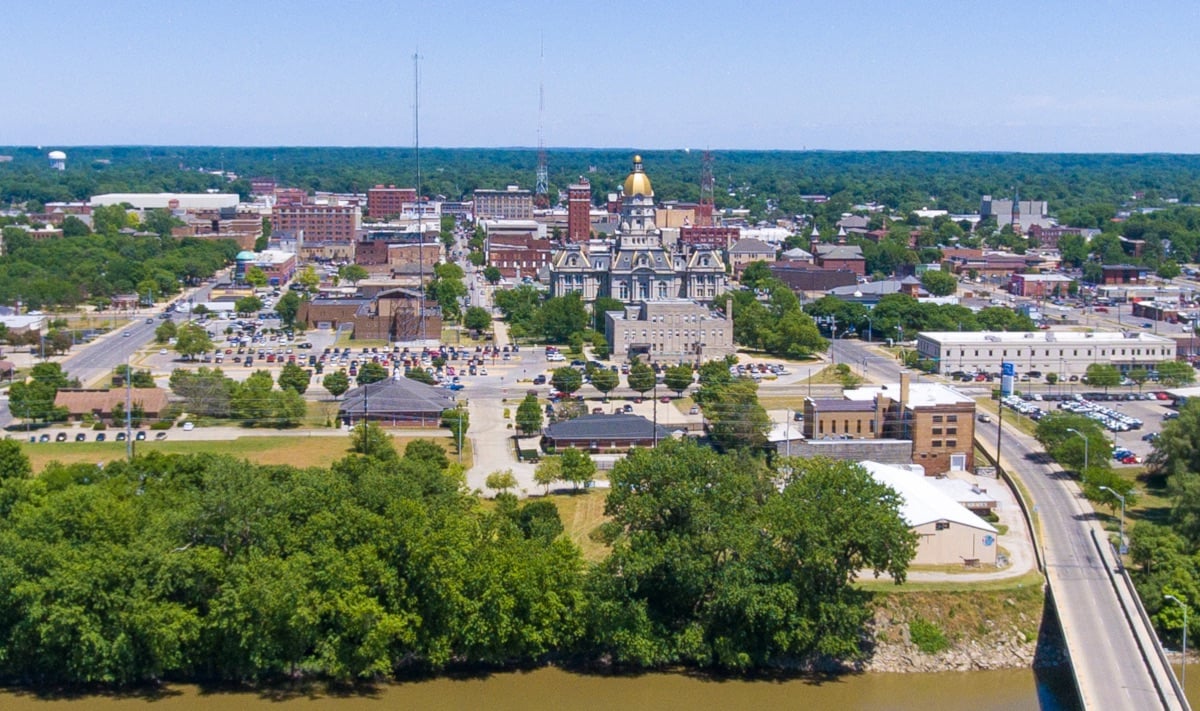 On its second-quarter earnings call with analysts on Tuesday, the Las Vegas-based gaming company announced that it may submit an application for the open casino license in the Hoosier State. That license would allow an operator to open a casino in Terre Haute.
The license became available after the Indiana Gaming Commission (IGC) voted not to renew the license of Lucy Luck Gaming at a June meeting.
Full House President and CEO Dan Lee told analysts on the call the company had previously proposed building a casino in the community with a metropolitan population of roughly 170,000 people. One of the draws is that it could serve a large region with little gaming competition currently.
So, it's a pretty good market, we think, Terre Haute itself," Lee said. "Plus, you can probably draw some from Indianapolis, and there's a whole bunch of towns in that region that are 100,000 to 200,000 people, Champaign–Urbana (Illinois) and Lafayette, Ind., and so on that don't have casinos and might also be attracted to a place in Terre Haute."
Shortly after the commission's decision, a new solicitation announcement was issued. Interested companies have until Sept. 22 to submit their proposal with an application fee of $50,000.
IGC Deputy Director Jenny Reske told Casino.org that no applications have been submitted yet. However, that's not unusual given there's still more than a month before the submission deadline.
"We have been contacted by several other interested parties, though, and we're optimistic about prospects for a competitive process," she said.
Full House currently operates the Rising Star Casino and Resort in Rising Sun.
No Luck in Terre Haute
The expanded gaming law the Indiana General Assembly passed in 2019 opened the door for a casino in Terre Haute. It did so by allowing Spectacle Entertainment to move inland from the Majestic Star Casino in Gary to the newly opened Hard Rock Northern Indiana in the northwest corner of the state. The Majestic Star operated on two boats, with each having a license.
Voters in Vigo County, where Terre Haute is located, passed a referendum approving casino gaming in their county in November. A month later, a Spectacle division was the only applicant, and details were announced for a Hard Rock casino in the west-central Indiana town.
However, in late January 2020, the IGC announced Spectacle was under investigation because of an executives' connection to an election financing scandal. In May 2020, three months after it was supposed to be approved, the gaming commission voted to grant the license, but only after the Spectacle executives under investigation pulled out of the venture.
Lucy Luck Gaming, which is owned by Terre Haute businessman and Spectacle co-founder Greg Gibson, took over as the licensee. However, the company was not able to move forward on the development, and as Lee described to analysts, missed "milestones and timelines."
After no progress on the casino after more than a year, the commission took the unusual step of not renewing the license. At the June meeting when that decision was made, commission staff members expressed concerns about candidates for executive positions within the company. In addition, Lucy Luck did not disclose who would hold $57 million in notes on the $120 million development.
Despite not having the license renewed two months ago, Gibson could still apply for and be awarded the license again.
Potential Casino Competition Stalled in Danville
As Lee noted, there is no major gaming competition in the region. However, Illinois officials also see the region as a promising market and included the border town of Danville, located about 60 miles north of Terre Haute.
The Danville casino process, similar to Terre Haute, has not gone swimmingly.
Danville officials initially picked a company in October 2019 called Haven Gaming to develop the casino. However, that company's application to the Illinois Gaming Board was panned as being insufficient, and at a January 2020 board meeting, IGB members rejected the developer's request to revise and resubmit it.
In July 2020, the board allowed Haven to withdraw its application, and a month later, city officials picked New York-based development firm Wilmorite to build the casino. Last November, Wilmorite entered into a joint venture with Golden Nugget on the project.
Since then, though, the project has been bogged down by delays. Most notably, the IGB's decision to hold off on approving license applications for the new casinos Illinois lawmakers approved in 2019.
Smarkets May Launch Indiana Sports Betting App
Lee revealed other Indiana news on the call as well when CFO Lewis Fangler told analysts that it "feels like" Smarkets should be launching its mobile sports betting app soon.
Indiana would be the second state for Smarkets. Currently, the British-based gaming company is currently operating in Colorado.
When it launches, the Rising Star would be the first Indiana casino to max out its three mobile sports betting skins. Churchill Downs-owned TwinSpires and WynnBET are the other two apps available.
Fangler said, upon Smarkets activation, that will mean all its available skins have been filled. The agreements with those operators, when all six are operational, will mean $7 million in annual contractual revenue.