Rafael Nadal Favored to Win 12th Career French Open Championship
Posted on: May 25, 2019, 01:00h.
Last updated on: May 24, 2019, 04:08h.
Rafael Nadal may have struggled to begin the season, but the Spanish legend is now widely expected to win the French Open at Roland Garros.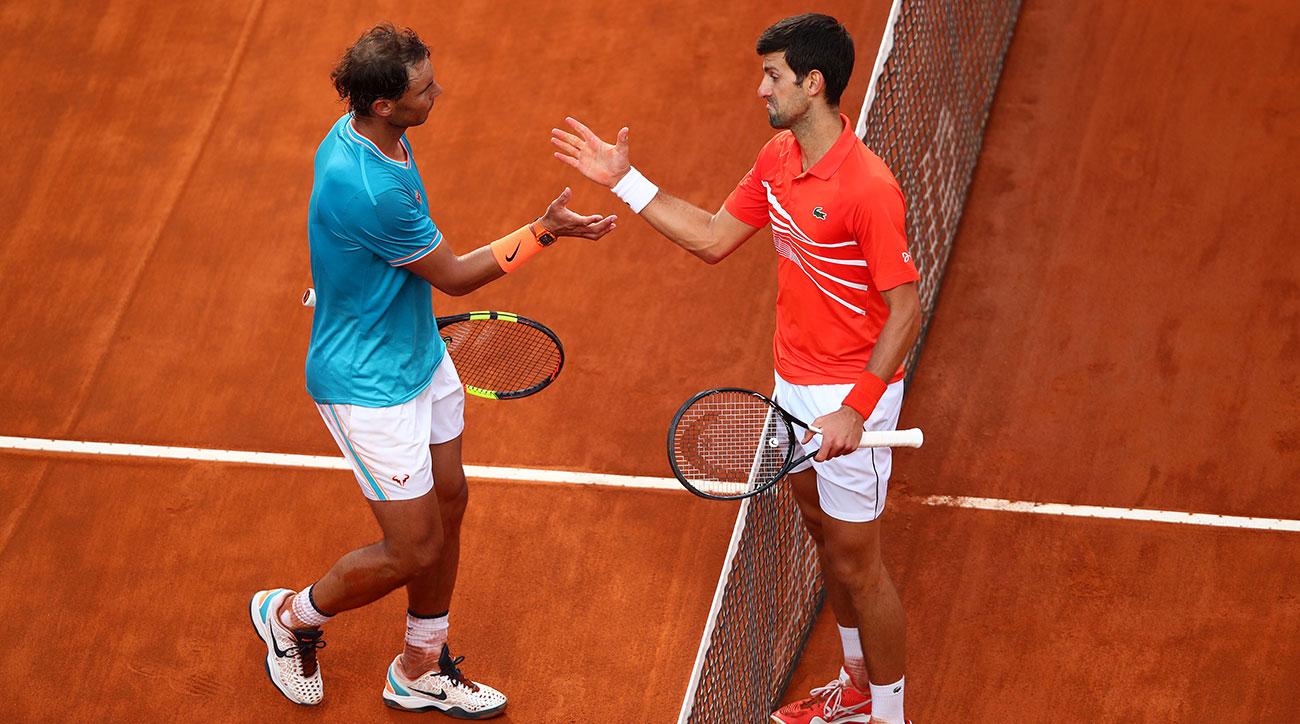 FanDuel Sportsbook has given Nadal -110 odds of winning the tournament, making him a slight favorite over the entire field to win the tournament.
Nadal Back in Form After Slow Start
Nadal has been the man to beat at the French Open in virtually every year that he has participated in the clay-court major. But there were questions as to whether the Spaniard had lost a step in 2019, as he found himself without a title entering the Italian Open, the final tune-up for the French.
But Nadal turned things around in Rome, going all the way to the final and then convincingly beating Novak Djokovic to earn his first title of the year.
"It was an important title for me," Nadal said after the win. "I played very well throughout the tournament. I'm very happy to find myself in this situation."
If someone is going to stop Rafa from winning yet again at Roland Garros, Djokovic is the most likely suspect. Djokovic has won three straight majors, and is looking to capture all four Grand Slam titles consecutively for the second time in his career.
Listed at +270 by FanDuel, it's clear the Djokovic is considered the second choice to Nadal. But analysts say that their play lately suggests that a possible final between the two could go either way.
"We saw in Australia how slim the margins were," said ESPN's Patrick McEnroe. "Rafa was a little off, and all of a sudden Novak was a steamroller. Then in Rome, we saw how quickly things can change."
The only other contender with odds of less than 10/1 is Dominic Thiem (+900), who lost to Nadal in the French Open final last year and had made the semifinal the previous two years. Following him is Stefanos Tsitsipas (+2300) and Roger Federer (+3000), who is back playing on clay courts after skipping this portion of the season in recent years.
Halep First Among Slew of Women's Contenders
While she can't claim to be in as dominant a position as Nadal, Simona Halep (+390) is the clear favorite for the women's side of the tournament. Like Nadal, she's looking to win the French Open for the second straight year. Unlike her male counterpart, there's a strong pack of contenders behind her who all feel like they have a realistic chance to win a title.
Those include Kiki Bertens (+800), Karolina Pliskova (+1100), Naomi Osaka (+1200), Petra Kvitova (+1600), and Serena Williams (+1700), among others who could potentially make deep runs in the event.
"All of them are very tough opponents, but I don't see my opponents as rivals," Halep told Omnisport. "I just try to learn from every match I play against them. I lost to Kiki in the final of Madrid, so if I play next time, I just want to be better than that match."
The French Open Ladies' Final will take place on June 8, with the Gentlemen's Final to follow on June 9.