Dramatic Florida Gulf Coast Casino Shuttle Boat Fire Leaves One Dead, 14 Injured
Posted on: January 15, 2018, 10:40h.
Last updated on: January 15, 2018, 10:44h.
A Florida Gulf Coast shuttle north of Tampa taking patrons to a stationed casino boat in the Gulf of Mexico erupted into wild flames on Sunday evening, forcing patrons to make split second, life-or-death decisions.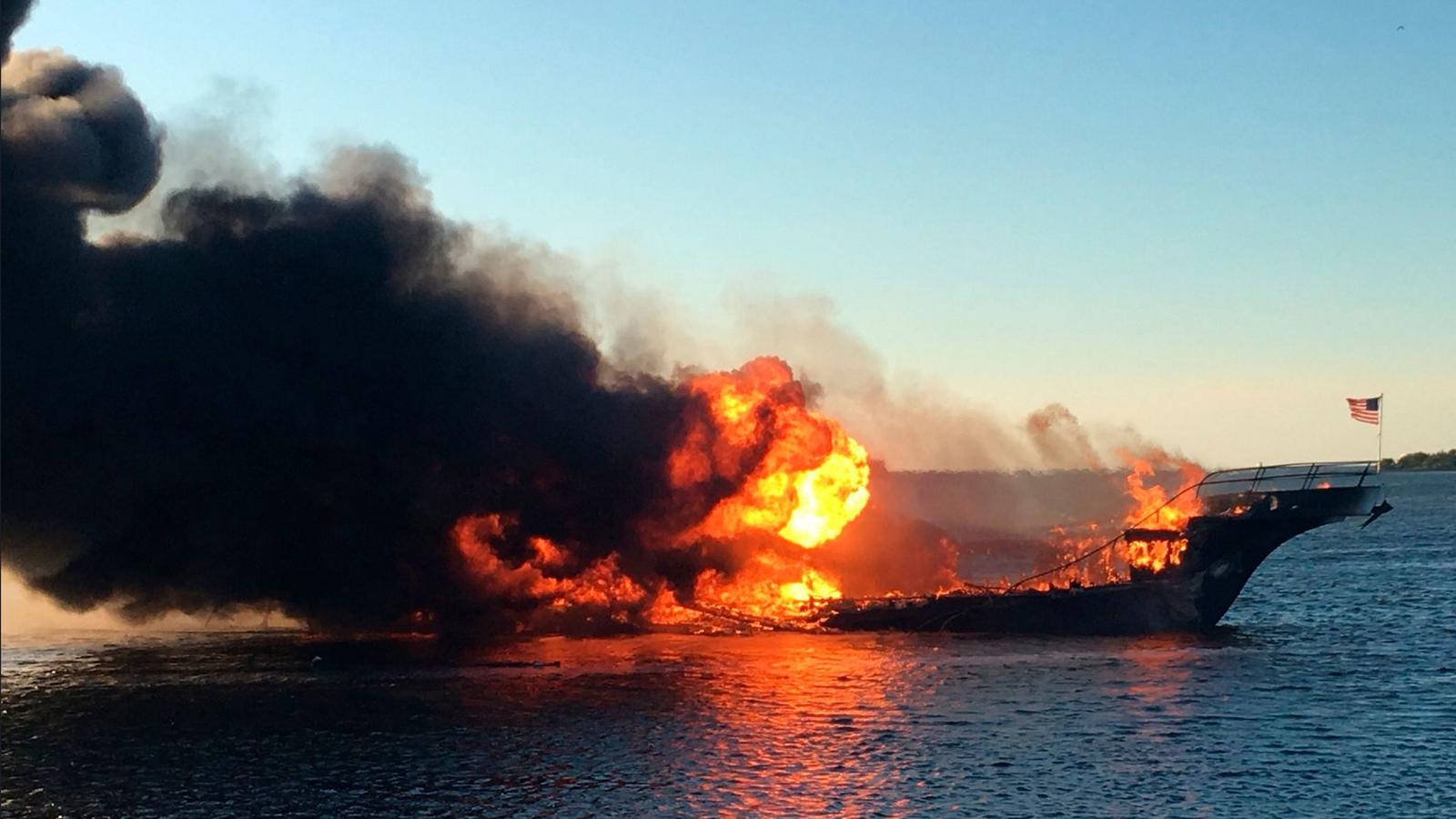 All 50 passengers and crew aboard the Tropical Breeze Casino shuttle were forced to quickly evacuate the vessel by jumping into the chilly, shallow water. More than a dozen people sustained injuries that required emergency attention at the Regional Medical Center in Bayonet Point, and one woman later died.
A spokesman for the center told CBS News that the deceased passenger had been admitted in critical condition, but no further information was provided.
Port Richey Police Chief Gerard DeCanio said the vessel's engine caught fire soon after leaving port.
According to the Tropical Breeze Casino website, prospective gamblers board a shuttle in Port Richey and take a 45-minute boat ride to the stationed casino. The shuttle was permitted to transport up to 149 passengers at a time, meaning the boat was only about one-third occupied at the time of the disaster.
Onlookers told the Associated Press that the boat's flames could be easily seen from shore. Passengers jumped to the water and swam about 100 yards to shore.
"The shuttle burned really fast," one person explained. "They didn't have much time to decide whether or not to jump."
On Trip Advisor, one Missouri patron posted this on Sunday about the terrifying incident: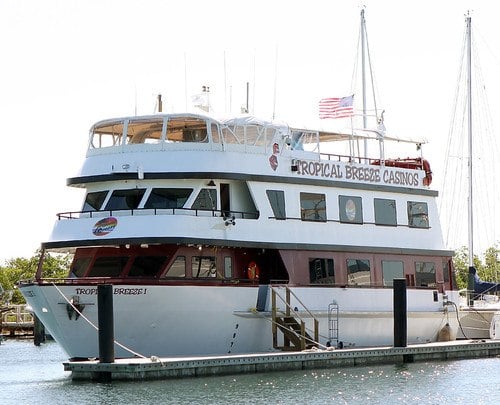 Another review on Trip Advisor, dated February 21, 2016, wasn't any more enthusiastic.
"Recently I went on the tropical breeze casino ship. The shuttle boat was a terrible ride. It was over crowded and smelly. Thinking this will be the worst of the trip we arrived at the gambling ship. It was about the same size as the shuttle boat. Could not get a seat at a black jack table for nearly 2 hours. You literally had to suck in your gut to move around on the second floor which is where the table games were and I'm not a big guy."
Casino Boat Scandals
While each state possesses the right to determine its own land-based gambling laws, maritime law prevails once a gambling ship enters international waters. In the US, international waters begin at 12 miles offshore.
Casino cruises operate in numerous states from the Atlantic to the Pacific, and their largely unregulated nature are why they at times make headlines.
Last April, just one week after it first started taking guests, a casino boat called Jacks or Better docked in Galveston, Texas, crashed into a jetty while returning from its evening charter. No one was injured, but the company caused controversy when it asked its Facebook followers whether the captain of the ship should be fired.
Jacks or Better's PR nightmare only got worse in August when the ship kept sailing just days after Hurricane Harvey wreaked destruction on the nearby Houston area. Representatives for the casino said "most people want to just getaway [sic] for a little bit. We would like to offer some level of normalcy during this tough time."
Jacks or Better wasn't the only casino ship that wasn't deterred by a hurricane. On Florida's east coast at Port Canaveral, Victory Cruises found itself in hot water after failing to move its gambling vessel before Hurricane Irma made landfall.
Victory I broke free in port during the September Category 5 hurricane, and could have caused "catastrophic damage." Port Canaveral Chief Executive John Murray said "neither the port nor the Coast Guard wanted that boat in port during Irma."
Victory captain Tim Levensaler said the ship wasn't fast enough to outrace Irma. Victory was still running charters on September 7, just three days before Irma made landfall.