Fired Rivers Casino Hotel Housekeeper in New York State Claims Religious Discrimination In Lawsuit
Posted on: February 26, 2019, 08:15h.
Last updated on: February 26, 2019, 08:15h.
An employee who worked as a Rivers Casino & Resort hotel housekeeper in Schenectady, New York and was fired has filed a lawsuit against the casino and its supervisors, claiming religious discrimination.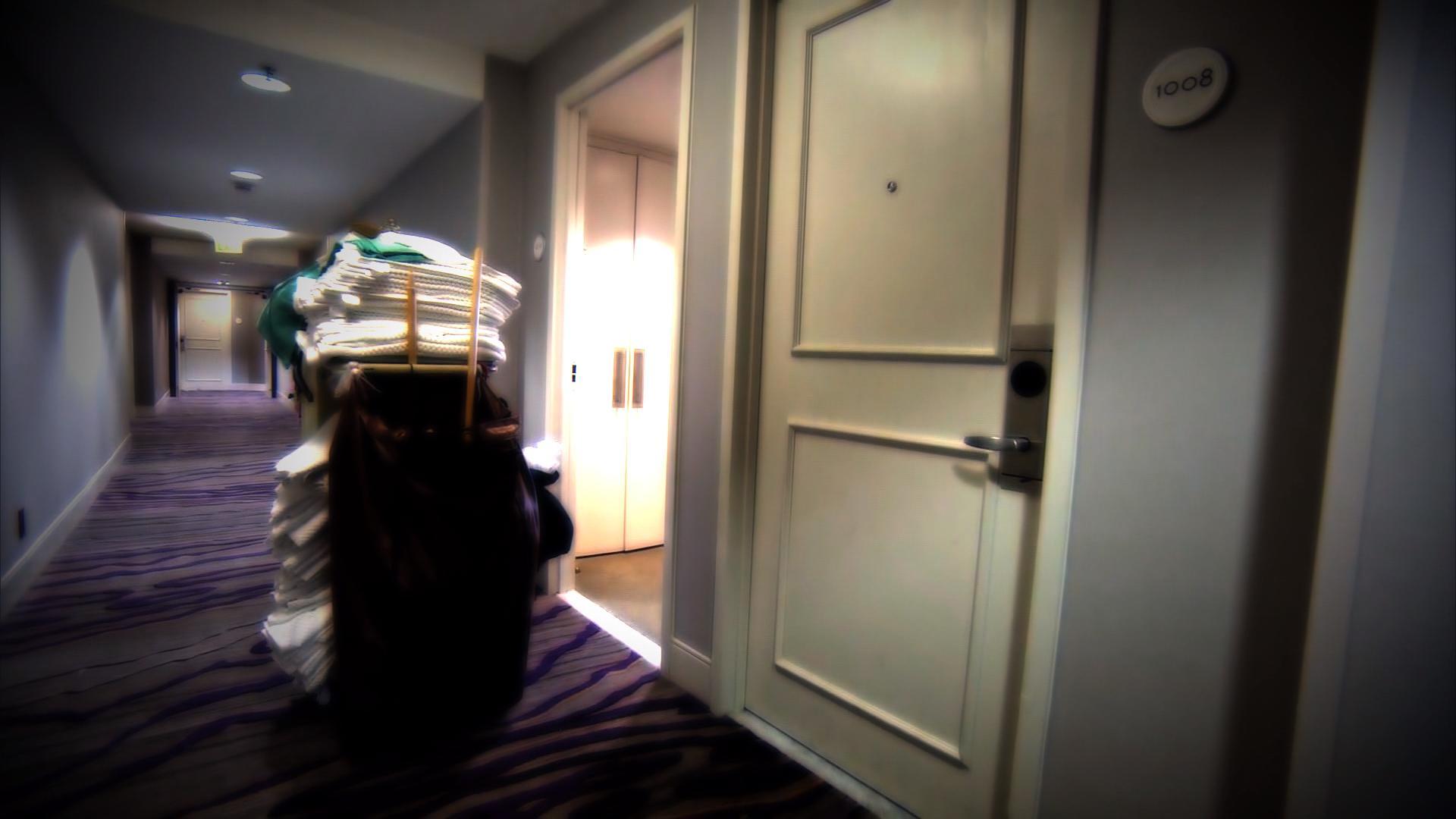 Roma Spady — a 57-year-old devout African-American Muslim — wore a hijab to work, and says she was harassed, retaliated against, and eventually fired after working as a housekeeper at the casino's hotel for more than a year.
Zero-Tolerance Policy in Question
A spokesperson for the Rivers Casino told Casino.org it cannot comment on specific litigation, adding the company has a "zero-tolerance policy for harassment or discrimination and is committed to maintaining a workplace consistent with those values."
But Spady's attorney Daniel Henderson of Shegerian & Associates told Casino.org that his firm "is deeply troubled by the behavior of the employees, supervisors and managers at Rivers Casino & Resort Schenectady," which he describes as "appalling, inhumane, and has no place in Schenectady County, the State of New York, or civil society at large.
"We plan on vigorously prosecuting this case to vindicate our client's civil rights and will seek to hold the responsible parties accountable," Henderson said.
The lawsuit was filed on Feb. 19 in Schenectady County Court. In the court filing, Spady maintains that after her first year at Rivers, she was transferred to work under a different supervisor, identified in court papers only as "Jim."
He was described as "a self-proclaimed 'redneck' — who made "repeated discriminatory comments … at the plaintiff," the filing continued.
Once, according to court documents, "Jim" asked Spady, "Aren't you hot in all that jibbah?" — in an apparent reference to her hijab head covering. When Spady asked him to change the time for a lunch break during a religious fast, he told her: "You're fasting? You know, I'm going to allow [it] this time, but I don't do this all the time."
She also asked to have Eid al-Fitr — the day that marks the end of Ramadan, a holy fasting month for Muslims globally — off from work. "Jim" responded, "What exactly is this Muslim thing? You have to prove to me about this Muslim thing."
Spady also complained to a manager that "Jim" made her uncomfortable and was harassing her because of her religion and gender, which he denied.
When Spady requested to be reassigned to another supervisor, a manager told her she had to wait until the investigation on "Jim" was complete. He became more hostile after she filed an internal complaint and "he started to yell at her constantly," the lawsuit says.
Last July 6, a manager told Spady the company no longer needed her services.
Plaintiff Requests Compensation
The lawsuit asks that Spady be compensated for lost income and benefits, damage to her career, psychological and emotional distress, humiliation, and mental and physical pain and anguish, as well as with punitive damages. No specific amount of money was identified in the lawsuit.
When asked to comment on the case, Melanie Pate, a partner in the Phoenix office of law firm Lewis Roca Rothgerber Christie's Litigation practice group — and former chief counsel of the Arizona Civil Rights Division — told Casino.org that employers need to "reasonably accommodate an employee's religious beliefs or practices, unless doing so would cause more than a minimal burden on the operations of the employer's business."
If the religious discrimination lawsuit goes to trial, the casino will likely need to "provide a legitimate, non-discriminatory and non-retaliatory reason" for the firing, Pate said.
"The employee then has the burden of proving that the employer's reason was a pretext, and that the real reason for the adverse action was discrimination and/or retaliation," she said.
When asked for more general advice for employers, Pate said that all organizations need to implement comprehensive anti-discrimination policies and effective training for workers, supervisors and managers.
"Employers have a legal obligation to take all complaints seriously and to investigate every complaint in a timely and thorough manner. The employer must then take corrective action to ensure that the discriminatory or retaliatory behavior stops and is prevented from occurring again in the future," Pate noted.
Suit Goes After Suits
Ann C. McGinley, co-director of UNLV's Workplace Law Program, added that to bring a retaliation claim, Spady will likely "have to show that she had a good faith reasonable belief that her supervisor (and perhaps others) had violated the law by harassing her."
McGinley told Casino.org that "employees who have harassed the plaintiff should be disciplined, and the victim should not be retaliated against as a result of the report."
She also noted that "casino owners should be very careful about the relationships between employees, whether they be supervisor and employee or co-workers with each other. Moreover, they need to be really careful about harassment by customers of employees because employers can be liable for that harassment as well."
Last November, Spady filed a discrimination charge with the federal Equal Employment Opportunity Commission (EEOC), which in December told her she could sue the casino.
"It's one of the most common types of cases we deal with," Ibrahim Hooper, national communications director for the Council on American-Islamic Relations (CAIR), told Casino.org about denial of reasonable accommodation so employees can practice their religion.
He said the number of these kinds of cases has gone down in recent years because of better education of employers.
Similar Guides On This Topic