FIFA Admits to World Cup Bribes, Still Demands "Tens of Millions" From US Authorities
Posted on: March 17, 2016, 07:30h.
Last updated on: March 17, 2016, 07:32h.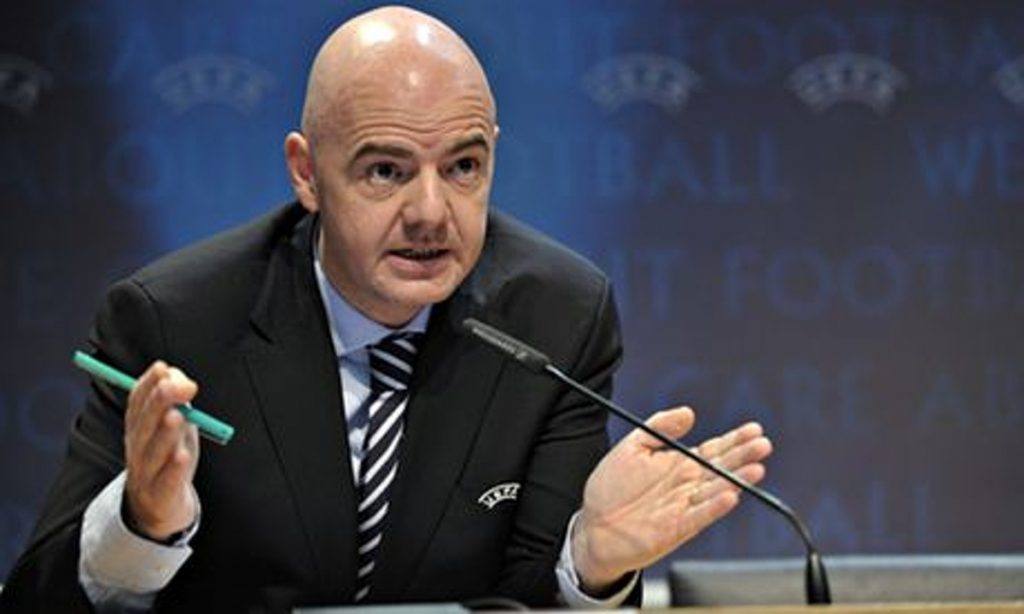 You have to admire FIFA's chutzpah. The soccer world governing body admitted this week that previous World Cups were awarded to their host countries not on merit, but on the degree to which its officials' pockets were lined with bribes and kickbacks.
But in the same breath, it demanded millions of dollars in "restitution" from the $190 million seized by US authorities from corrupt FIFA officials.
FIFA claims it has been a "victimized institution," according to its new president, Gianni Infantino. That's why it's seeking the restoration of $28.2 million in payments it made to its own officials who have been indicted by the United States for corruption.
It is also claiming $10 million for the "theft" of money that its own officials offered as bribes to its executive committee members to vote for South Africa as 2010 World Cup host.
Beyond that, it wants compensation for the cost of legal bills arising from investigations into its corruption by US and Swiss authorities.
$10 Million Bribe
"The convicted defendants abused the positions of trust they held at FIFA and other international football organizations and caused serious and lasting damage to FIFA," Infantino said Wednesday.
"The monies they pocketed belonged to global football and were meant for the development and promotion of the game. FIFA as the world governing body of football wants that money back and we are determined to get it no matter how long it takes."
The funds seized by US authorities came mainly from representatives of North American and South American soccer leagues, CONCACAF and CONMEBOL, respectively, from whom the Swiss-based organization is now attempting to distance itself.
Former CONCACAF president Jack Warner and general secretary Chuck Blazer stand accused of receiving a $10 million bribe from South Africa for votes in 2010.
Blatter Paid $3.72 Million a Year
Meanwhile, it emerged this week that ex-FIFA president Sepp Blatter was paid $3.72 million a year to preside over an organization that has been described as "institutionally corrupt."
Blatter, 80, was forced to resign in the wake of the corruption scandal and was banned from soccer for six years for untoward payments made to the former head of UEFA, Michel Platini.
Blatter is appealing in the Court of Arbitration for Sport, at taxpayers' expense, while FIFA continues to pay for his chauffeur and an apartment he uses in Zurich.
On Thursday, it emerged that criminal proceedings have been launched against former FIFA secretary general Jerome Valcke for "various acts of criminal mismanagement," likely related to fraudulent sales of World Cup tickets.
The 55-year-old Frenchman has already been sacked by FIFA and banned from soccer for 12 years.
Most Read