Fertitta Brothers Buy Nearly $42M Worth of Red Rock Resorts Shares, Billionaires Committed to Palms
Posted on: August 20, 2019, 01:53h.
Last updated on: August 20, 2019, 02:31h.
The Fertitta brothers, Lorenzo and Frank III, are upping their positions in Red Rock Resorts (RRS) following a turbulent 12-month period that has pushed the stock down considerably.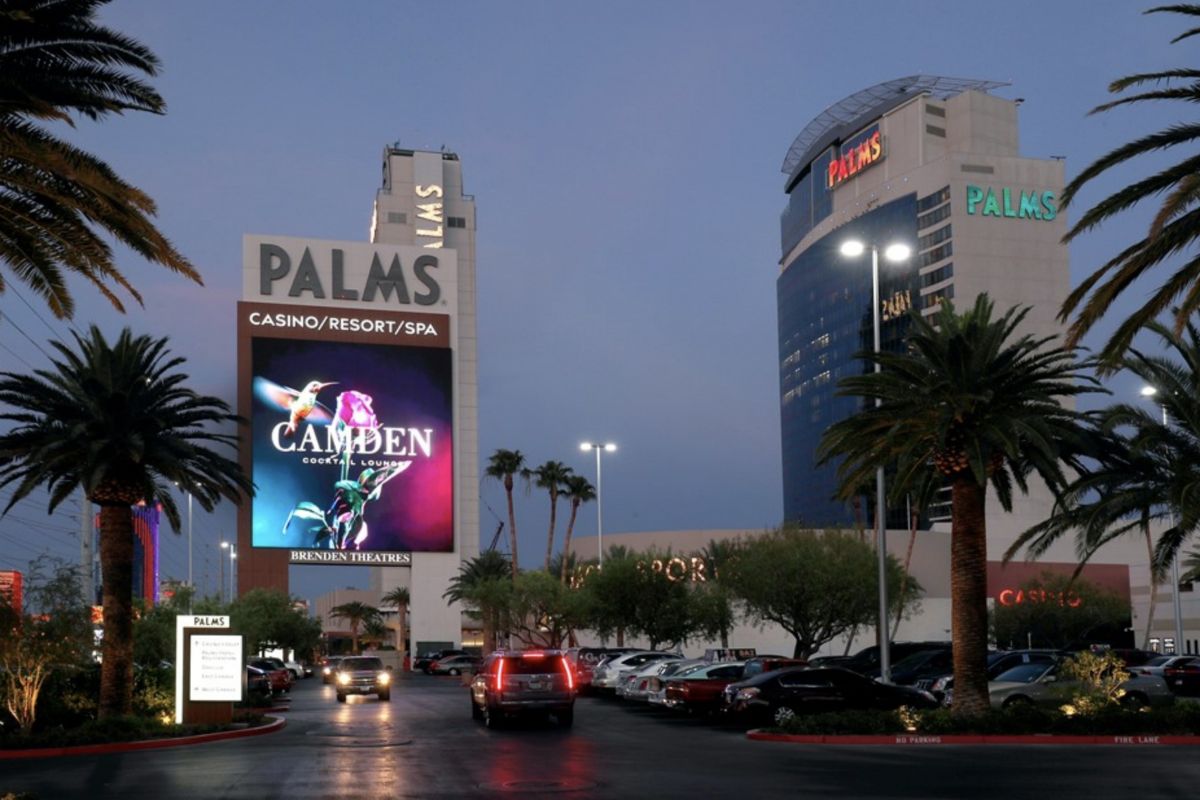 Filings with the US Securities and Exchange Commission (SEC) reveal that the two billionaires and their investment holdings and trusts collectively bought 2,248,700 shares of RRR between August 8-16. The total price of the share buy was roughly $41.75 million.
Traded on NASDAQ, Red Rock Resorts shares have plummeted from $32.09 on August 20, 2018, to $19.42 today – a nearly 40 percent decline. The sell-off has been credited to RRR's decision to spend $690 million to renovate the off-Strip Palms Casino Resort.
Frank III and Lorenzo Fertitta now control 47,676,703 shares of Red Rock, which is 41.2 percent of the entire company. The casino group is the majority owner of Station Casinos, and has 21 properties in its portfolio.
In the second quarter, RRR revenue failed to meet the Zacks Consensus Estimate. Adjusted earnings were 13 cents a share, four short of analyst expectations.
No Worries
Gaming analysts have been baffled regarding Red Rock's major investment in buying the Palms from the Maloof family for $312.5 million. Paired with the $690 million property overhaul, and RRR is spending more than $1 billion on a casino that's a mile west of the strip in an area that receives little pedestrian traffic.
Red Rock and Station have long focused on casinos catering to locals, not billion-dollar resorts.
Deutsche Bank gaming analyst Carlo Santarelli opined this week that the Fertitta brothers' further investment in the company shows their commitment to the group and belief in the Palms.
We view the activity as a distinct positive, further supporting the view that management believes the locals market remains, and will remain, healthy, and that the Palms redevelopment will find its footing over time," Santarelli stated.
Investors did respond positively to the SEC disclosures, as RRR shares climbed 0.8 percent on Tuesday on what was an otherwise down day on Wall Street.
There's been plenty of speculation that the Fertitta businessmen know something the rest of us don't. Rumors continue to circulate surrounding the potential demolishing of Caesars Entertainment's nearby Rio to make way for a Major League Baseball (MLB) ballpark. But, to date, the gossip remains just that.
Calculating Losses
The Fertittas have plenty of reason to be rooting for Red Rock. Over the last year, their stakes in the casino operator have lost considerable value.
Prior to their recent buying spree, they jointly owned 45,428,003 shares of the company. Each of those shares lost $12.67 over the last 12 months for a combined value decrease of around $575.5 million.
However, the brothers have managed to offset the losses through outer investments. Forbes estimates each is still worth $1.9 billion. The two entrepreneurs bought the UFC for a measly $2 million in 2001, and sold it in 2016 to WME-IMG for a staggering $4 billion.