Encore Boston Harbor Expansion Far From Done Deal as Critics Sound Off
Posted on: June 7, 2023, 08:14h.
Last updated on: June 7, 2023, 10:54h.
Encore Boston Harbor is seeking to expand its footprint in Everett, Mass., with a 13-acre, $1.7 billion development. But before the project is greenlit, the Massachusetts Gaming Commission (MGC) and local government officials are hearing input from the public.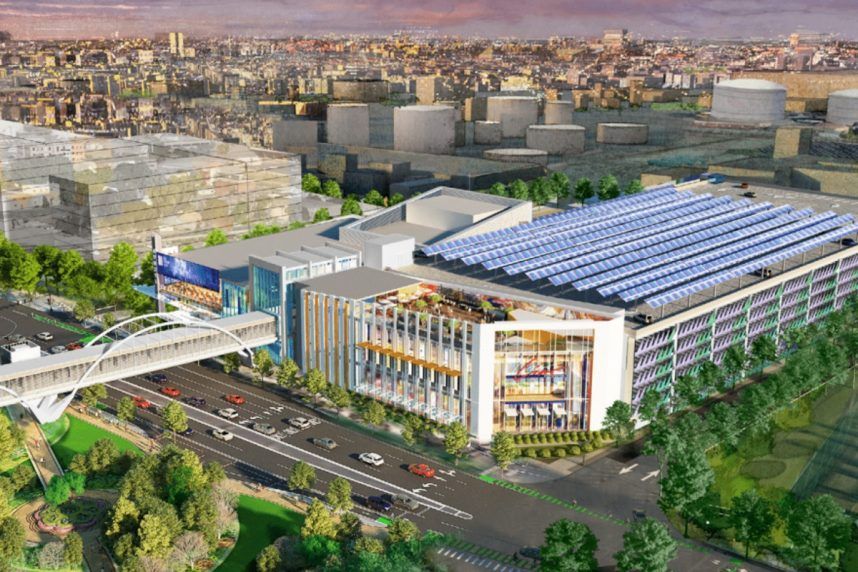 Not all of that input has been welcoming to Wynn Resorts' proposed expansion of its Massachusetts casino resort, which is the richest casino among the state's three commercial gaming properties. Wynn wants to enlarge Encore Boston Harbor to the south across Broadway to construct a separate gaming space that would feature a sportsbook and poker room.
The expansion would result in 20,000 square feet of new restaurant space, a new home for the casino's "Memoire" nightclub, and a 999-seat theater. The complex would be connected to the current casino and resort via an elevated pedestrian bridge, and feature a new, 2,200-space parking garage.
The MGC in February determined that Wynn Resorts' casino license could be lent across Broadway to the new structure. Commissioners had earlier discussed concerns that the state's gaming concession only allows Encore Boston Harbor to operate casino games in the area north of Broadway/Alford St to the Mystic River Bridge railroad.   
Public Pushback
The MGC held a virtual public hearing on Tuesday regarding the Encore Boston Harbor expansion proposal. State gaming regulators heard comments for and against the $1.7 billion expansion.
Supporters said the development would result in additional good-paying jobs and supplementary tax revenue for the state and local municipalities. Opponents countered that Wynn hasn't fulfilled the employment pledge it made before opening Encore Boston Harbor. They claimed that property taxes in the area have gone up, not down, since the casino's opening in June 2019.
Carlos Aramayo, president of Unite Here Local 26 — which represents hospitality workers at Encore Boston Harbor — says the state should only sign off on the expansion if Wynn commits to better pay and worker benefits. That would be achieved through a collective bargaining agreement.
We can only support this expansion if there is a labor harmony commitment on all aspects of this application's operations. As of today, regrettably, no such commitment has been made," Aramayo told the MGC.
Everett City Councilor Darren Cota said it might be smart for the city to renegotiate its host agreement and bargaining agreements with Wynn Resorts in exchange for the expansion approval. Other opponents said the city should hold a referendum this November to determine if city voters want to allow the casino to expand in the first place.
Hotel Phases
Wynn Resorts says if it's allowed to expand gaming south of Broadway and bring in more visitors with a theater, the company would seek permission to build two additional hotel towers. The two hotels would collectively feature 800 rooms. Encore Boston Harbor presently has 671 guestrooms.
The MGC didn't take a vote on the Encore expansion on Tuesday. The gaming commission says it's fielding public comments about the matter through 4 p.m. EST this Friday, June 9. Community remarks can be emailed to MGCcomments@massgaming.gov.