Elizabeth Warren Supports Massachusetts Casino Repeal
Posted on: September 5, 2014, 05:30h.
Last updated on: September 4, 2014, 04:49h.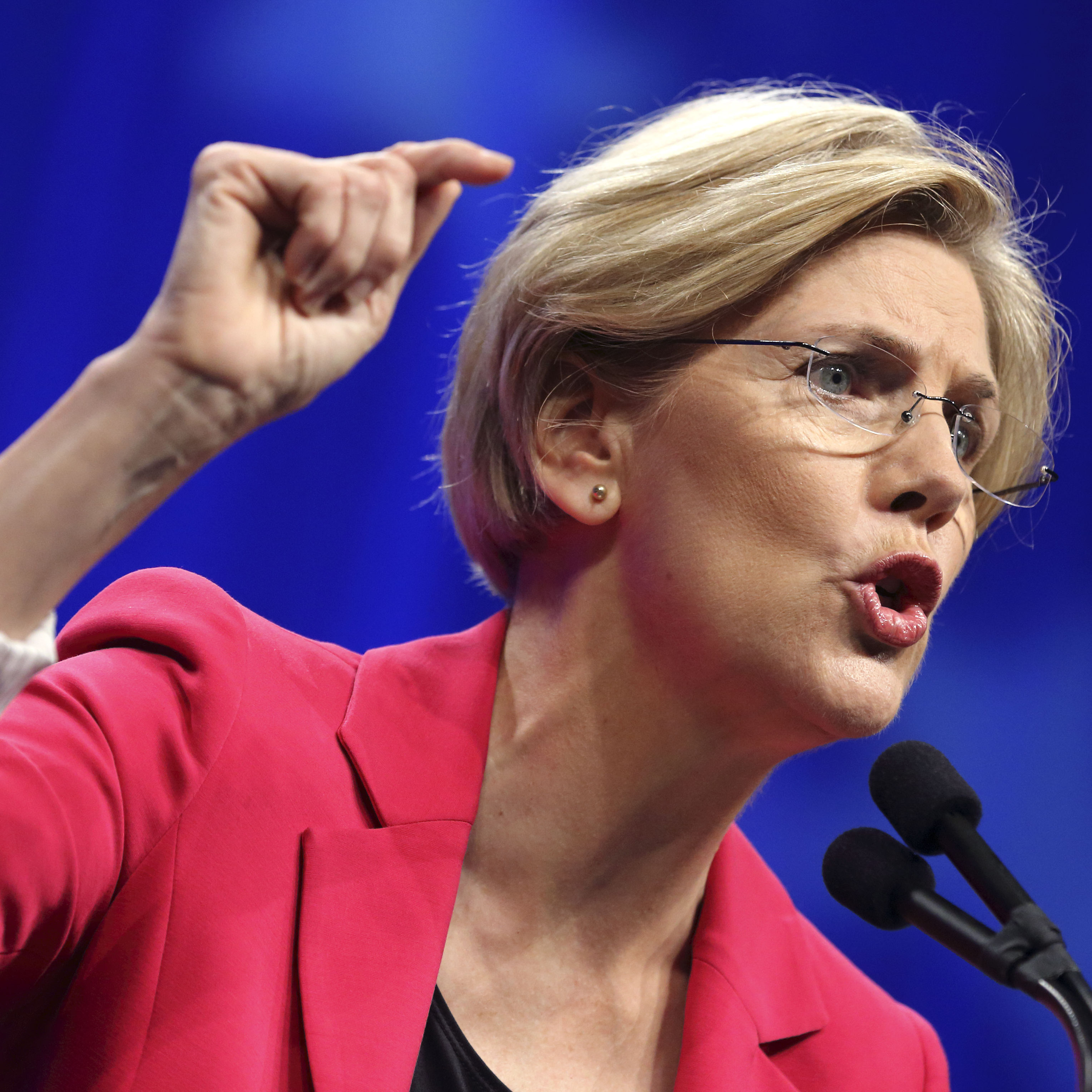 Senator Elizabeth Warren (D-MA) has never been one to be shy with her opinions. That meant it was likely that she would eventually make her feelings known about the November vote on whether to repeal a 2011 Massachusetts law that paved the way for casinos to come to the state.
That opinion came down on Monday, and it turns out that Warren is on the side of the anti-casino forces. Warren made her position known while talking to reporters after the Greater Boston Labor Council's Labor Day breakfast. Her comments suggested that while she was likely to vote for the repeal, she understood why many would not.
"It's a tough call to make," Warren said. "People need jobs, but gambling can also be a real problem economically for a lot of people. I didn't support gambling the first time around and I don't expect to support it [now]."
Opposition to Casinos Nothing New for Warren
That stance puts her on the opposite side of the issue from the very groups she had been talking to on Labor Day. The AFL-CIO, the largest organized labor group in Massachusetts, has come out against the repeal vote. The organization cites the jobs created by casinos (both during construction and during operation) as their reason for their support of the proposed resorts.
But Warren's opposition still came as no surprise. When she ran for the Senate in 2012, she publicly opposed the law that allowed for casino gambling to come to Massachusetts. The bill allows for three full casinos and a slot parlor to be built throughout the state.
Support Appreciated by Repeal Advocates
Repeal the Casino Deal, the leading group advocating for rolling back the casino law, was quick to praise Warren's position.
"Elizabeth Warren has a record of putting consumers first and we're pleased she is raising her voice to stand up to the casino mess," said Real the Casino Deal campaign chairman John Ribeiro in a statement. "With an experience in bankruptcy law, Warren affirmed what we know to be true: casino gambling hurts communities and doesn't grow our economy while preying on those most economically vulnerable."
At the moment, however, the repeal effort looks as though it has a long way to go if it wants to be successful. A poll released by the University of Massachusetts-Lowell and WHDH-TV found that 59 percent of registered Massachusetts voters planed to oppose the repeal, while just 36 percent said they would vote to repeal the law.
According to a spokesman for Repeal the Casino Deal, Warren has no plans to campaign on their behalf or take an active role in the repeal effort, to the best of the organization's knowledge.
Two Licenses Already Awarded
State regulators have already awarded a casino license to MGM Resorts that would allow the firm to build a casino in Springfield. Another license has been issued to Penn National Gaming to build a slots parlor at a horse racing track in Plainville. A Greater Boston-area license will likely be awarded to either Mohegan Sun or Wynn Resorts.
Of course, those licenses will only remain meaningful should the repeal vote fail, an outcome that Warren says is entirely up to the voters themselves.
"We've had this vote before, and now we'll have the chance to take a second look," Warren said. "We'll have a little more information than we had before and I'm not sure how it will turn out. This is why people have the chance to get out and vote on it."