Elizabeth Warren Out as Mashpee Wampanoag Federal Land Bill Backer
Posted on: March 29, 2019, 10:50h.
Last updated on: March 29, 2019, 03:00h.
A federal bill that would restore the Mashpee Wampanoag tribe's right to call land in Massachusetts to its sovereign reservation — and build a $1 billion casino on it — is due to get its first hearing in Congress next Wednesday.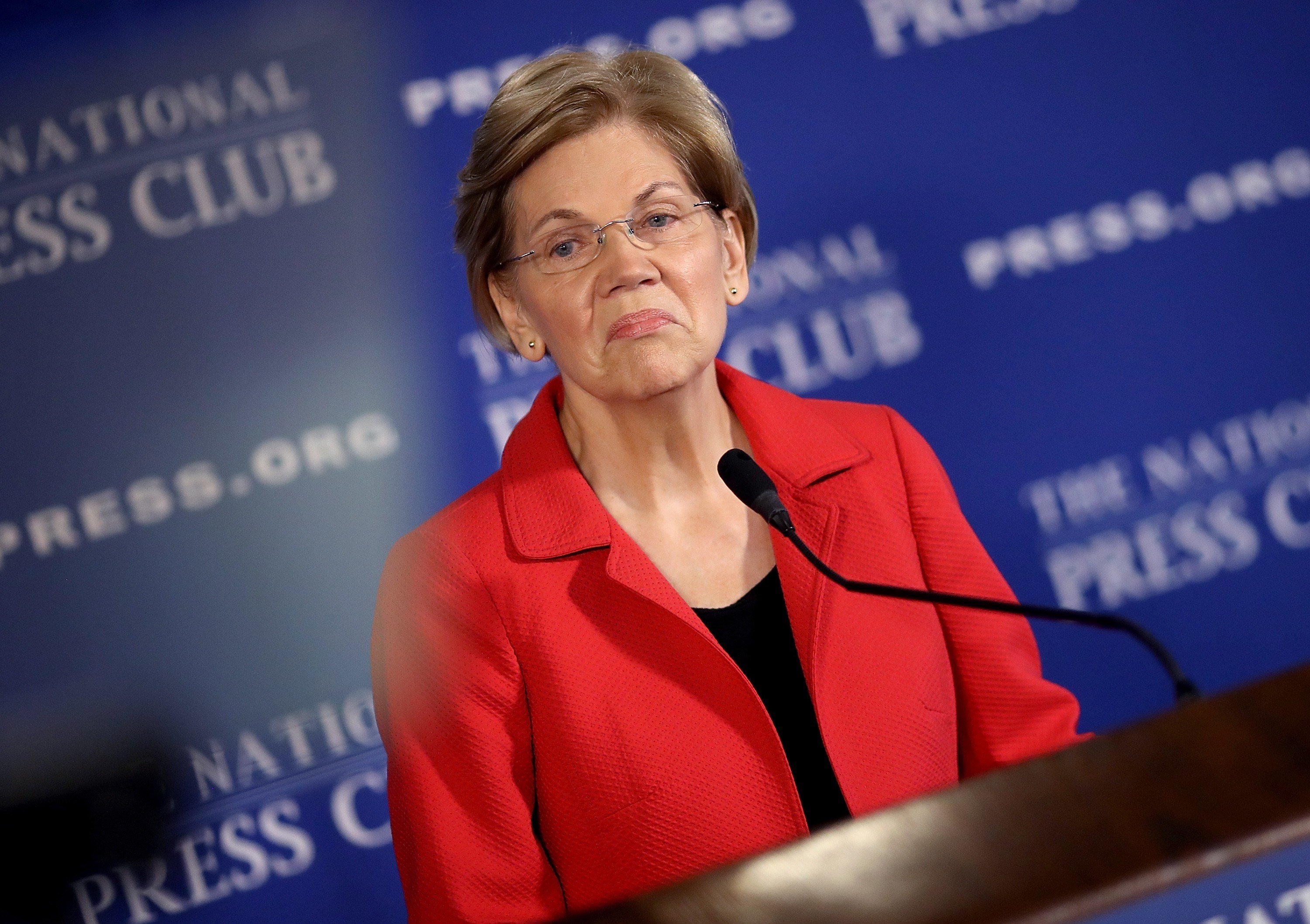 But presidential hopeful Elizabeth Warren (D-Mass) will not be allowed anywhere near the bill, because her much-derided insinuation into Native American identity politics has turned her into a liability.
No Love for Warren
The US House Committee on Natural Resources on Wednesday could rescue the troubled Mashpee Wampanoag reservation and its planned tribal casino in Taunton, Massachusetts — if members approve a supportive bill.
But according to sources who spoke to news site Inside Sources this week, Warren is out.
"Everyone knows it's her bill, but they [the Mashpee] don't want her anywhere near it," said IS's source, who is described as an "industry insider.
Despite being a co-sponsor of the bill last year, Warren has not endorsed or supported it since the latest Congressional session began. IS claims this is part of a strategy by the Democratic leadership of the House to push the controversial legislation through Congress with as little fanfare as possible.
Last week, Democrats had planned to bypass the committee process entirely and railroad the bill to the House floor for a vote, but opponents — not just in the GOP, but also among Rhode Island Democrats who are against another casino in Massachusetts — caught wind of the plan.
DOI Flip-Flopping
The committee will hold a hearing on HR 312 — the Mashpee Wampanoag Tribe Reservation Reaffirmation Act — that gives federal recognition of the Mashpee's land, located some 36 miles west of Cape Cod — and would "promptly" dismiss pending legal action.
Last September, the Department of the Interior (DOI) reversed its 2015 decision to take 321 acres of land into trust to turn it into sovereign territory. That move not only put the planned $1 billion gaming venue at risk, but potentially strips the tribe of its reservations in both Mashpee and Taunton.
The court action was brought by neighbors of the property — who are bankrolled by rival casino developer Neil Bluhm — and resulted in Boston federal Judge William G. Young ruling in 2016 that the DOI had inappropriately recognized the tribe and never should have accepted its land in trust.
Key in the decision was the argument that the tribe was not under federal jurisdiction in 1934, when the Indian Reorganization Act was approved, and that it did not meet the legal definition of "Indian" as used by the DOI. The federal government did not recognize the tribe until 2007.
In response, the tribe filed its own lawsuit against the DOI.
The reservation land remains in trust until a final judge's order is issued.
A congressional source told Casino.org that this marks the first time in the last 50 years that a federally recognized tribe has had trust land revoked.
Committee Chair Rep. Raul Manuel Grijalva (D-Arizona), does not believe the issue is about gaming, but rather about the federal government maintaining its obligations.
Tribal Future at Risk
Last December, Cedric Cromwell, chairman of the tribal council warned, "Unless Congress enacts legislation now … in 2019 we will have to close programs, shutter our school, lay off our governmental employees, and witness the dissolution of all that we have achieved since our federal recognition….," according to the Mashpee Enterprise.
Casino operator Genting Malaysia initially had given financial backing for the casino proposal, but the tribe's debt was estimated at over $500 million and much of that was owed to the company.
As the debate continues over the gaming venue, the Mashpee Wampanoag Tribe has experienced its own infighting. In January, Cromwell became the focus of a no-confidence vote by the tribal council, but that vote was rescinded in February, even as three members of its tribal council facied possible removal from office stemming from questions raised over tribal finances and other issues.
As envisioned, the First Light Resort & Casino would include: three hotels, 3,000 slot machines, 40 poker tables and 150 game tables, as well as an outdoor water park and two restaurants.
Warren's Deleterious DNA
The tribe's only hope is an Act of Congress, but Mashpee now believe Warren's involvement could torpedo the bill's chances.
The US Senator has been widely mocked for her claims to Native American heritage since the Wall Street Journal discovered she had listed herself as a racial minority in the Association of American Law Schools Directory of Law Teachers from 1986 to 1995.
Soon after co-sponsoring the Mashpee bill, Warren released the results of a DNA test, which did in fact prove she had Native American blood — although it dated back six to ten generations, which made her anything between 1/64th and 1/1,024th Native American.
Actual Native Americans were not impressed. Secretary of State of the Cherokee Nation Chuck Hoskin Jr summed up the mood when he described Warren's flaunting of the test as "inappropriate and wrong," adding that it "dishonored legitimate tribal governments and their citizens, whose ancestors are well documented and whose heritage is proven."
Casino.org Senior Reporter Philip Conneller contributed to this story.