East Windsor Selected as Location for Connecticut's Controversial Satellite Casino
Posted on: February 27, 2017, 04:00h.
Last updated on: February 27, 2017, 07:38h.
East Windsor has been chosen as the preferred location for a controversial "satellite" casino project to be built, pending approval, by the Mashantucket and Mohegan tribes close to the border with Massachusetts.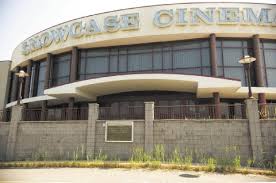 The town, which was one of two shortlisted, accepted the terms of a development agreement with the tribes, known collectively as MMCT Ventures, on Saturday when its Board of Selectmen 4 to 0 in favor of the proposal.
This gave East Windsor a huge advantage over its competitor, nearby Windsor Locks, which required a town-wide referendum on the issue.
Early Monday authorities in Windsor Locks announced they believed they were still in the running and planned to hold a meeting aimed at accelerating a referendum on Tuesday.
Hours later, the tribes made their decision.
Casino Controversies
The location is critical. Both towns are situated roughly 15 miles from Springfield, Massachusetts, where MGM Resorts is building its $950 million casino resort, scheduled to open in 2018. The joint tribal venture has been proposed solely to blunt the competitive threat the MGM would pose to Connecticut's casino sector.
Connecticut has sanctioned the Mohegan and the Mashantucket Pequots tribes to operate two casinos, Mohegan Sun and Foxwoods, respectively, on sovereign tribal lands in its southeast since the early nineties in return for a portion of the profits.
Both operators were badly affected by the global economic downturn and increased competition in neighboring states and are each over $1 billion in debt.
Meanwhile, MGM has made no secret of the fact that it intends to draw a large percentage of its custom from Connecticut.
The project is controversial because it would be the first casino to be built in Connecticut outside sovereign tribal land. Connecticut Governor Dannel Malloy passed a law in 2015 that paved the way for the construction of the casino, but many felt that the question of casino expansion should have been decided by a statewide referendum.          
MGM Lawsuit
MGM believes the law to be unconstitutional and in violation of the Commerce Clause because it bars out-of-state rivals from competing to develop casinos in the state, thus discriminating in favor of the two tribes. The casino giant has sued Connecticut on these grounds.
Under the terms of the development agreement, MMCT Ventures' would pay East Windsor, as host community, a $3 million initial payment, plus $3 million per year, and a percentage of gambling revenues.
MMCT expects the casino to generate about $5.5 million per year in addition to the $3 million set payment. In addition, MMCT would pay 25-percent of the revenues from slot machines to the state.   
"From the beginning, we've said that we want to site our new facility in a town that's eager to have us," said Rodney Butler, Chairman of the Mashantucket Pequot Tribal Nation. "With the unanimous vote by the Board of Selectman, East Windsor fits that bill, and we're thrilled to enter into a partnership with them."
Similar Guides On This Topic