Donations Pouring in from Businesses, Celebrities, and Everyday People for Las Vegas Victims, First Responders
Posted on: October 5, 2017, 03:00h.
Last updated on: October 5, 2017, 01:32h.
The outpouring of support from the Las Vegas residents, celebrities, and businesses in response to Sunday night's deadly massacre at the Route 91 Harvest festival was immediate and extensive.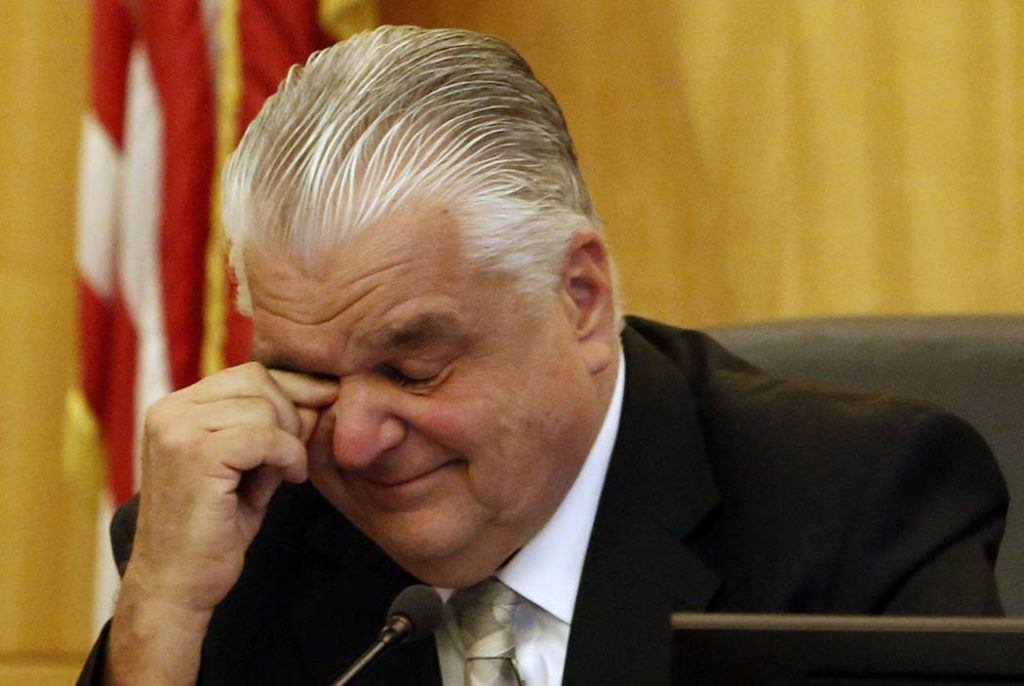 More than $14 million has already been pledged to charities helping victims and first responders, and people responded so quickly to requests for blood donations that lines extended for hours, forcing blood banks to request people make an appointment to return later. Local businesses were offering everything from hotel stays for the victims to free meals to emergency personnel.
Just a day after the tragedy, relief efforts for victims and their families were in full effect. Clark County Commissioner Steve Sisolak started a GoFundMe page by donating $10,000 of his own money.
"The hate that this one individual, this lone wolf, rained down on our community and on the MGM Village park was met with an outpouring of love by our entire community," he said at a news conference. "And we will get through this together."
By Thursday afternoon, Sisolak's "Las Vegas Victims' Fund" GoFundMe campaign was up to $9.12 million in donation pledges.
GoFundMe Call and Response
MGM Resorts, which owns the Mandalay Bay where gunman Stephen Paddock carried out the shooting, donated $3 million to Sisolak's campaign and other notable figures quickly followed.
The Vegas Golden Knights hockey team pledged $300,000. The Oakland Raiders, who will be moving in 2020 to a new stadium less than two miles from the shooting, gave $50,000, which the NFL Foundation matched. UFC President Dana White has pledged $1 million.
"This is my city, this is my town," White told TMZ. "I grew up here. I raised my family here. All my friends live here. This is where my business is."
Diamond Resorts founder and Las Vegas local Stephen Cloobeck wrote eight $50,000 checks for the fund. The Cosmopolitan's CEO Bill McBeath promised $250,000. Legendary singer Wayne Newton gave $100,000, and Los Angeles-based artist Marquis Duriel Lewis gave $25,000.
Boxer Mike Tyson, musician Kid Rock, entertainer Terry Fator, and the band Backstreet Boys all contributed $10,000 to Sisolak's fund.
Sisolak started to get emotional when he talked at Wednesday's County Commission meeting about all the people who have donated.
 "The needs are going to be enormous," he said. "We have people that are going to need surgeries for the next several years. I've got children who lost parents, and people who lost spouses. So we're going to do whatever we can to raise money for them."
While many are providing services with no strings attached, operators of GoFundMe have been criticized for not waiving or lowering fees. Their cut is 7.9 percent of whatever is raised and 30 cents for every donor. So far, they will take approximately $750,000, though the fundraising company did say they will donate $150,000 back to the cause.
Everybody Wants to Give
Those that aren't providing money are giving time or other resources. Drop off points for food, water and clothing were set up for residents to bring those necessities to victims and their families. Blood banks have requested setting up an appointment to give blood because lines on Monday were nearly six hours long, overwhelming volunteer personnel.
Local Businesses are also heeding the call. Several hotel chains are offering free stays for victims and their families. Siegel Suites, Boyd Gaming properties, Station Casinos, and the SouthPoint all have offered free rooms for families of victims.
Several local restaurants have also been serving free meals to first responders.
AT&T set up a process for donations. Subscribers can text "VEGAS" to 50555 to quickly and easily donate $10.
Casino mogul Sheldon Adelson gave $10,000 to Sisolak's GoFundMe campaign, and on Thursday, his company Las Vegas Sands and the Adelson Family Foundation established a $4 million relief fund for victims, first responders, and medical professionals.
The UFC, Stations Casinos, and Las Vegas-based online retailer Zappo's also donated $1 million to independent relief efforts.