Donald Trump Impeachment Odds Lowered Following Super Bowl Interview
Posted on: February 6, 2017, 03:00h.
Last updated on: February 6, 2017, 03:10h.
Donald Trump's impeachment odds are once again being lowered by overseas sportsbooks that are offering lines on the 45th commander-in-chief's first-term outcome.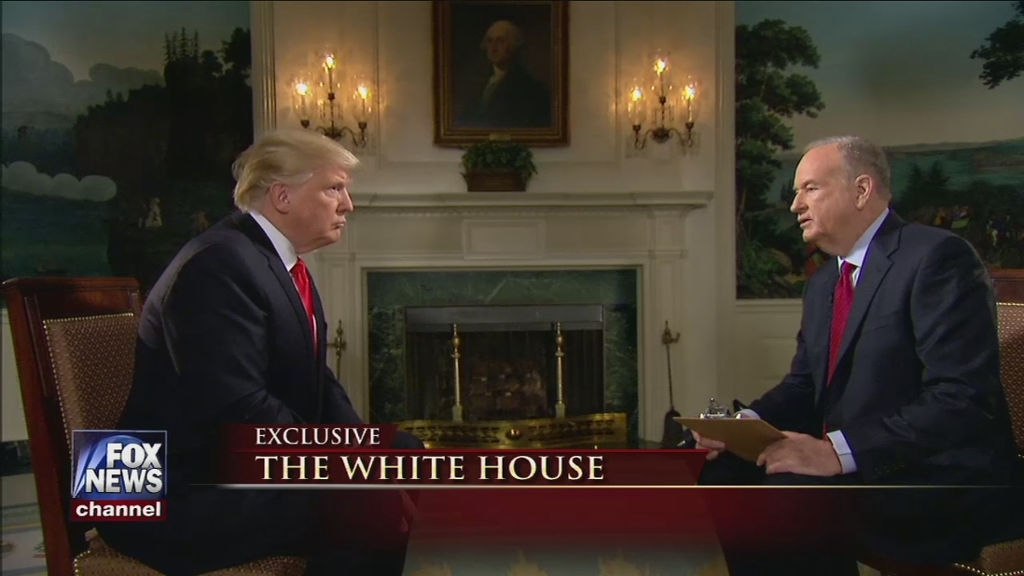 Irish bookmaker Paddy Power is never one to shy away from an eye-grabbing headline, and the sportsbook that partnered with Betfair in 2016 believes the chance of Trump being removed from the Oval Office is now just 2/1.
The president's impeachment odds have been dwindling since the billionaire officially took the White House on January 20.
Less than a month ago, Paddy Power had odds on "Trump to be impeached in first six months of presidency" at 8/1. Fast-forward less than 20 days of the Republican's administration, and that line has shrunk to just 4/1.
The sportsbook also believes there's a chance Trump might simply resign, and together with the possibility of impeachment, puts the odds of him completing his first term in office at "Yes" (1/2) and "No" (6/4).
Trump's Super Victory
It appears the president's interview with FOX News prior to Super Bowl LI will do little to convince bookmakers to reverse the direction the Donald Trump impeachment odds are trending.
Asked by interviewer Bill O'Reilly why he respects Russian President Vladimir Putin, a known killer, the president responded, "We've got a lot of killers, what you think our country is so innocent? Take a look at what we've done. We've made a lot of mistakes."
Both Democrats and Republicans denounced the comments, as congresspersons said Trump shouldn't place Putin and the US on even ground.
The president made no secret about which team he was rooting for in the actual game. He told O'Reilly of his friendship with Patriots owner Robert Kraft, as well as head coach Bill Belichick and quarterback Tom Brady.
New England beat the Atlanta Falcons 34-28 in an epic overtime thriller that covered the three-point spread in Las Vegas. The combined 62 points also covered the total of 59 offered by the Westgate SuperBook.
The president himself inadvertently played a role in certain prop and novelty bets.
Online sportsbooks asked how many times the president would tweet during Super Bowl LI, with "over five" as the favorite at -150. Unfortunately for those who took the bet, Trump didn't even tweet once during the NFL championship.
Trump's interview length with O'Reilly was also a contest versus Brady's total rushing yards. Those who took Brady at +170 won, as the quarterback scrambled for 15 yards, while the presidential interview lasted just 10 minutes.
Scandals Always a Good Bet
Throughout Trump's time in DC, Paddy Power is expected to continually run plenty of entertaining, albeit often scandalous and usually offensive, offerings for bettors.
The book isn't walking away from the "golden shower" rumor and continues to offer 4/1 odds that some sort of video footage emerging of the president watching Russian sex workers urinating on the bed former President Barack Obama slept on in Moscow.
Paddy Power made plenty of headlines in 2008 when it asked if Obama would be assassinated. The line was later removed following an outcry of criticism.