Don Laughlin, Casino Owner and Namesake of Nev. Town He Created, Dies at 92
Posted on: October 22, 2023, 06:55h.
Last updated on: October 23, 2023, 09:38h.
Don Laughlin, owner of the Riverside Resort Hotel & Casino and namesake of the Nevada town he created, died on Sunday. He was 92. According to an announcement posted on his business' Facebook page, Laughlin passed away peacefully while surrounded by family members.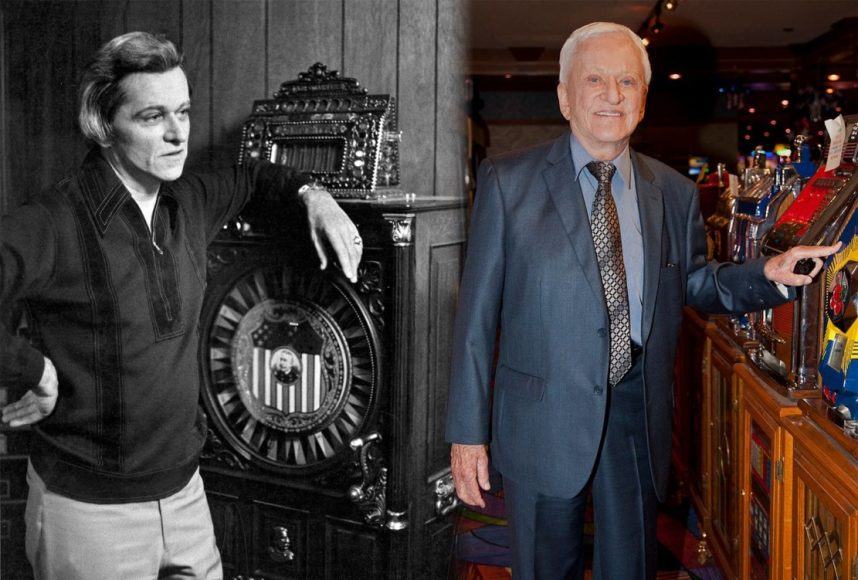 "Don touched many lives in our local community as well as nationwide, and we understand how difficult this news will be for many," the announcement read. "Especially our Riverside Resort family. Don Laughlin was truly an amazing man to work with and learn from."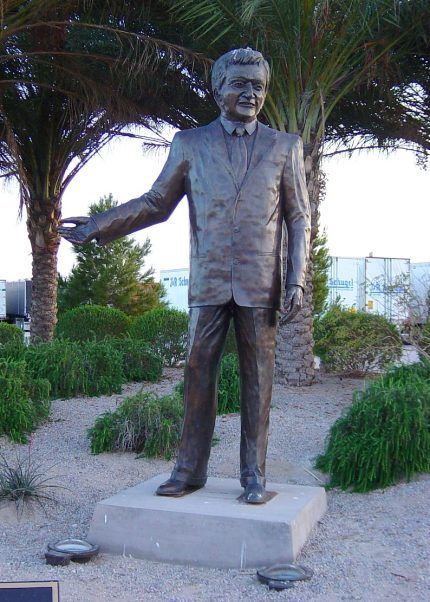 Small Town, Big Dreams
Born May 4, 1931, in Owatonna, Minn., Laughlin initially worked in trapping, installing grey-market slot machines in hunting lodges he visited as a $500/week side venture.
His high school principal helped steer the course of his career by giving Laughlin an ultimatum — give up the illegal slot racket or leave school.
It's not hard to guess which he decided.
In 1952, Laughlin made his way to Las Vegas, where he bought his first casino, the 101 Club in North Las Vegas, two years later.
But Las Vegas wouldn't stick, thanks to a fateful aerial voyage in his private aircraft.
The trip suggested to Laughlin a much less plundered goldmine about 100 miles south of Vegas on the Colorado River, in the area where Nevada, California, and Arizona meet.
Vegas 2.0
By 1964, Laughlin abandoned Vegas and purchased the southern tip of Nevada. Known since its founding in the 1940s as South Pointe, it was where Laughlin began building what he envisioned as his Vegas 2.0.
The land included an abandoned eight-room motel and bar occupying 6.5 riverside acres. In 1966,  Laughlin reopened the property with a casino sporting 12 slots, two table games, and all-you-can-eat chicken dinners for 98 cents.
Eventually, it became the Riverside Resort, which Laughlin owned and reportedly operated until his death. South Pointe, meanwhile, became the unincorporated Clark County town of Laughlin, which Laughlin always said was not his idea. (He claimed he wanted to call it Riverside or maybe even Casino, Nev. But the post office dubbed it "Laughlin substation," and the name stuck.)
Laughlin, the town, sprouted a second casino, the Bobcat Club, in 1967 on the site of the current Golden Nugget Laughlin. Once the Monte Carlo followed a year later, a steady stream of boats began shuttling curious observers from across the Colorado River in Bullhead City, Ariz., and Laughlin's Vegas 2.0 had become a reality.
Today, Laughlin, Nev., houses eight casino resorts and the Laughlin/Bullhead City International Airport.
A tweet from Nev. Gov. Joe Lombardo called Laughlin "an outstanding Nevadan" who will "always be remembered for his pioneering spirit, ingenuity. and enduring impact."
Laughlin was preceded in death by his wife, Betty Laughlin, whom he married in 1953. She died in January 2022 at age 89. Plans for a memorial service are expected to be announced shortly.