Deal for Sinatra's Cal Neva Resort Back On, Oracle Founder Larry Ellison to Pay $35.8 Million
Posted on: December 13, 2017, 04:00h.
Last updated on: December 13, 2017, 03:57h.
The famed Cal Neva Resort and Casino, which straddles the California and Nevada border on Lake Tahoe's north shore, is about to get another owner who needs little introduction.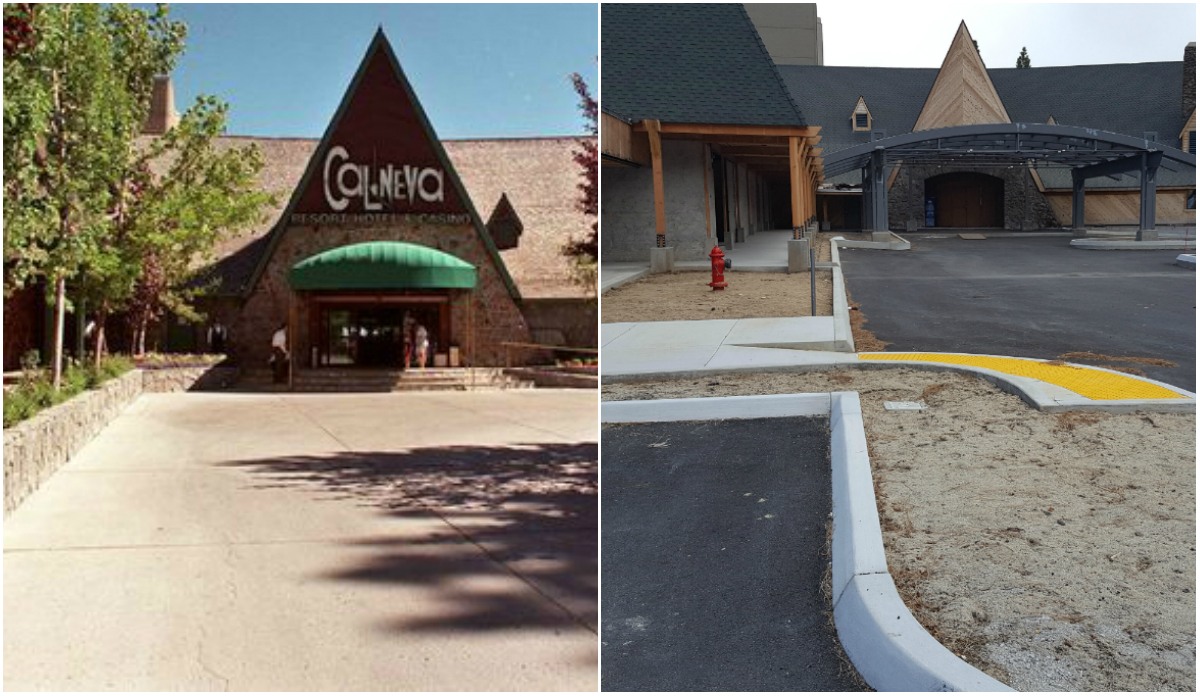 Oracle founder Larry Ellison, whose fortune is estimated to be worth more than $50 billion, which makes him the planet's seventh wealthiest person, is paying $35.8 million for the bankrupt casino resort that was famously owned by legendary entertainer Frank Sinatra.
The deal was first announced back in October, but Ellison threatened to walk away after the transaction was delayed in bankruptcy court.
In billionaire terms, Ellison's acquisition of Cal Neva is small peanuts. Five years ago, he paid $300 million for 98 percent ownership of Hawaii's Lanai island.
Creditors Appeased
The Cal Neva sale holdup was due to previous creditors who are looking to recoup some of their losses. Criswell Radovan, a real estate development firm based in California, began a $49 million renovation in 2013.
The massive renovation, which included refreshing all 220 guestrooms, the main restaurant, and casino floor, was nearly complete when Criswell Radovan filed for bankruptcy last year.
Creditors who loaned the developer the $49 million remain on the hook for the financial disaster. After Ellison was the only bidder on the Cal Neva bankruptcy auction, they filed a lawsuit to mandate the purchase price largely go to them.
The lawsuit delayed the sale, but after weeks of negotiations, a deal has been struck that satisfies all three sides (Ellison, creditors, and the court). Under the terms, roughly $27 million of Ellison's $38.5 million will go to the outstanding creditors.
Sinatra Tenure
Ol' Blue Eyes bought the resort in 1960 and it quickly became a Rat Pack retreat for his A-list celebrity pals. But federal officials and the Nevada Gaming Control Board (NGCB) began surveilling the property after reports surfaced that known mobsters were frolicking the casino.
Sinatra's gaming license was revoked in 1963, and the entertainer soon afterwards sold the property. Cal Neva has never returned to its early 1960s' prominence, but Ellison hopes to change that fact in the coming years.
No Oracle Revelation
Larry Ellison hasn't divulged any details as to what the future might hold for Cal Neva. He's currently building an 18,000-square-foot mansion in nearby Snug Harbor, Lake Tahoe, described as a "getaway" house for the tech tycoon.
While Ellison owns properties all around the world, he doesn't own any casinos (that we're aware of). But there's no mandate that says Cal Neva include a gaming space, and the Lake Tahoe region is more known for both its summer and winter recreational activities than its gambling.
In fact, there are just three casinos on the Lake Tahoe North Shore, the Crystal Bay Casino, Tahoe Biltmore, and Grand Lodge. Combined, the three floors generated $26 million in total gaming win over the last 12 months.