Nevada Casino Revenue Ends Fiscal Year Up Nearly Three Percent, Sportsbooks Win Big in June
Posted on: July 27, 2017, 04:00h.
Last updated on: July 27, 2017, 02:58h.
Nevada casino revenue totaled $11,444,388,000 during the 2016-2017 fiscal period, a 2.9 percent increase compared to the previous year.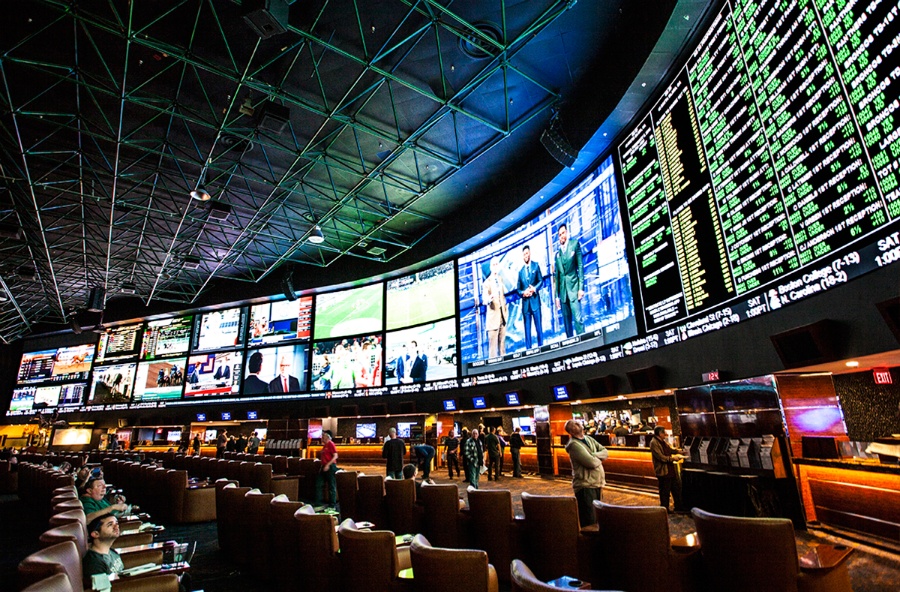 For the 12 months from July 2016 through June 2017, casino win increased in 13 of the state's 15 studied markets. The biggest gainer was downtown Las Vegas, which saw its bottom line expand by almost 11 percent. The Strip posted 2.9 percent growth, mimicking statewide revenue.
The lone markets that saw a retraction was the North Shore Lake Tahoe Area, which dropped 2.5 percent, the other being the Boulder Strip, down marginally at 0.5 percent.
As for June, Nevada casino revenue grew by 0.9 percent to $895.4 million. Downtown Las Vegas once again led the way with a 10 percent surge. The Strip was up 1.7 percent with a $497 million win.
Slot machines accounted for 67 percent of the monthly total with $600.1 million.   
Nevada poker rooms took in $16.7 million in rake, its highest 30-day total since June of 2007. The month is always the richest for Las Vegas poker rooms thanks to the annual World Series of Poker.
Sportsbooks' Homerun
The Nevada Gaming Control Board report also revealed a strong performance by oddsmakers last month thanks to baseball. Sportsbooks kept $14.9 million from Major League Baseball games in June, over 101 percent more than they did last year.
According to ESPN's David Purdum, who covers sports betting for the network, an upturn in underdogs winning MLB games was the reason for the massive take.
The majority of sports bets are placed at Strip casinos. Oddsmakers on the main drag won $8.8 million in June, or about 56 percent of the total win.
The downtown Las Vegas hub has been growing exponentially over the last year, and that's moving some of the sports action to the Fremont Street casinos. Earnings from sports betting there came in at $2.9 million, a 1,516 percent hike.
June's sportsbooks action was a welcomed rebound to May, which saw losses total $4.4 million due to the NBA. The Golden State Warriors and Cleveland Cavaliers lived up to their heavy favorite expectations, forcing oddsmakers to shoot an air ball throughout the NBA Playoffs and Finals.
Nevada's Silver Lining
By all accounts, Nevada has seemingly turned the corner and is on the path to more prosperous times. Like so many industries, Sin City revenue suffered as a result of the financial recession, which struck in 2007.
Nevada casino revenue is on pace to post its best year since 2008 when gaming brought in $11.59 billion. 2017 will almost surely mark the state's third-straight yearly gain, after seeing revenue grow 0.9 percent and 1.3 percent in 2015 and 2016.
If the casinos statewide can maintain 2.9 percent growth, they should come in around $11.57 billion.
Similar Guides On This Topic