David Ortiz Slams Suggestion in New Book That He Had Any Ties to Gambling on Baseball
Posted on: September 5, 2018, 03:00h.
Last updated on: September 5, 2018, 02:53h.
The most beloved Boston Red Sox player of the modern era is speaking out to clear his name against allegations that he may have been linked to gambling on baseball.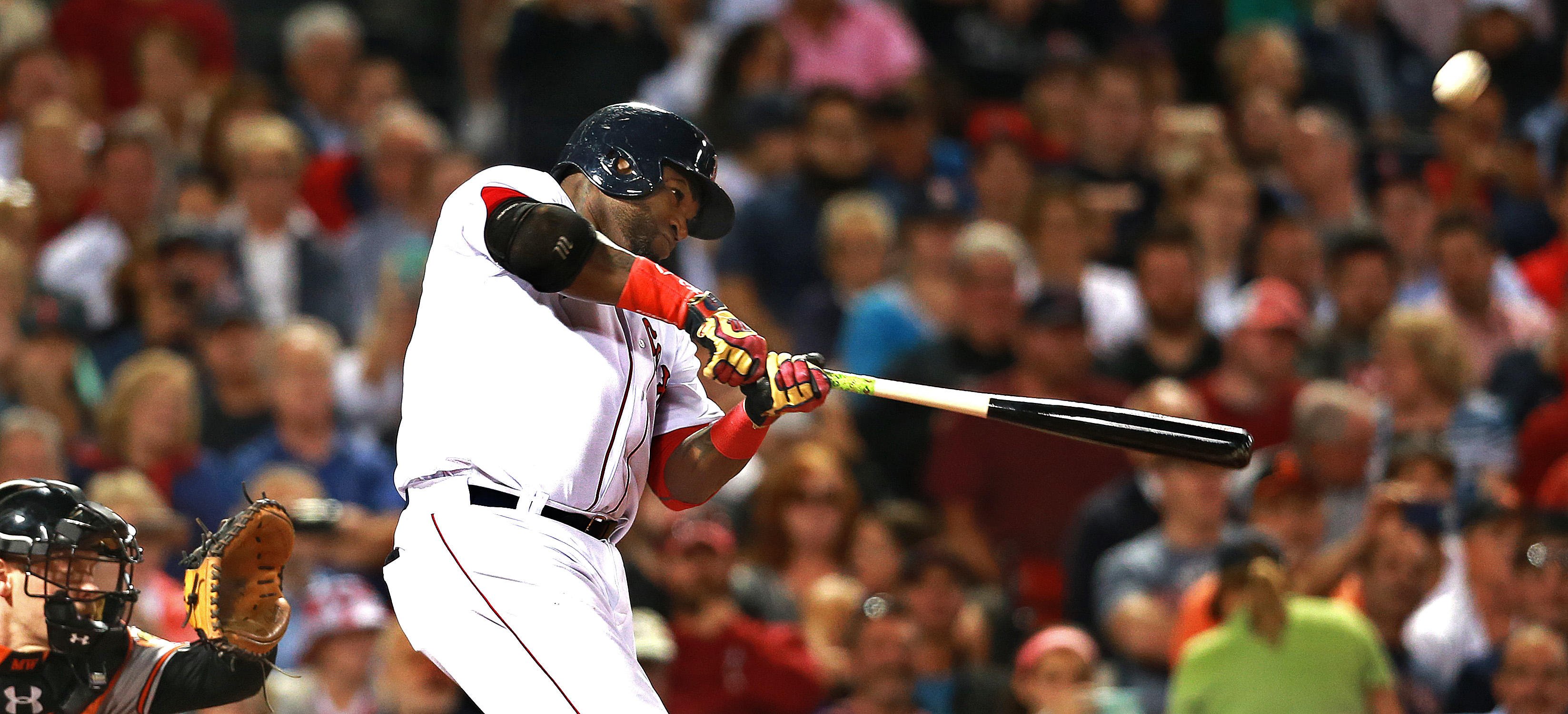 David Ortiz is sounding off following the release of a book called "Baseball Cop: The Dark Side of America's National Pastime." The book is written by a former MLB investigator and security agent for the Red Sox, and it chronicles his first-hand accounts of the seedier sides of the sport that he witnessed over the years.
Among allegations of continued rampant drug use in baseball, author Eddie Dominguez also claims that a man with close connections to Ortiz bet thousands of dollars on baseball games. That man is identified as "Monga" in the book, and Dominguez alleges that he was part of Ortiz's entourage and bet on games during the 2005 season, apparently even betting against Boston.
Red Sox management was apparently aware of the issue, leading to a meeting between Dominguez, Ortiz, Red Sox Manager Terry Francona, and Kevin Hallinan, the head of league security, according to CBS Sports.
However, the author stops short of actually implicating Ortiz in any wrongdoing.
"To be clear, I had no proof that Ortiz was placing bets through Monga — or had ever done so — but Monga, who was hanging around the clubhouse, was betting thousands of dollars against the Red Sox," Dominguez writes in the book.
Big Papi Says No Mas
With the accusations flying this week, Ortiz finally decided to speak out on social media. The man affectionately known as "Big Papi" defended himself in an Instagram post, saying that he "wasn't gonna comment on this episode" but didn't want someone to hurt his image just to sell some books.
"If I had been involved in anything related to gambling in 2005, then my career wouldn't have ended in 2016," Ortiz writes in the post. "MLB woulda gotten rid of me ASAP, cuz MLB don't play that!!!! I'll just leave this here."
Ortiz points out that every MLB player is well aware of how seriously MLB officials take any gambling allegations, evoking the name of the sport's most notorious gambler as evidence.
"MLB do a hell of a job letting us know as a player the importance of NOT betting on baseball… especially after Pete Rose."
The Red Sox have refused comment on the book's claims, calling it a league investigation.
Living in Infamy
Despite being one the best hitters the game has ever seen, Rose's name will forever by synonymous with gambling. It's a stain that has kept him from ever entering the baseball Hall of Fame.
Rose recently revealed that he thinks he should be given another shot at the Hall, especially considering the recent Supreme Court ruling which overturned a federal ban on sports betting.
That decision is forcing MLB Commissioner Rob Manfred to reconsider his sport's strict anti-gambling position, and Rose is hopeful that changing attitudes towards gambling will one day win him entry into Cooperstown.
Similar Guides On This Topic