Danville, Illinois Casino Team Includes Ex-Pala CEO, Former State Legislative Leader
Posted on: October 6, 2019, 06:21h.
Last updated on: October 7, 2019, 10:11h.
The city of Danville, Ill. has taken the next step in bringing a casino to the central Illinois town on the Indiana state line. Earlier this week, the Danville City Council voted unanimously to recommend Haven Gaming as the casino's operator.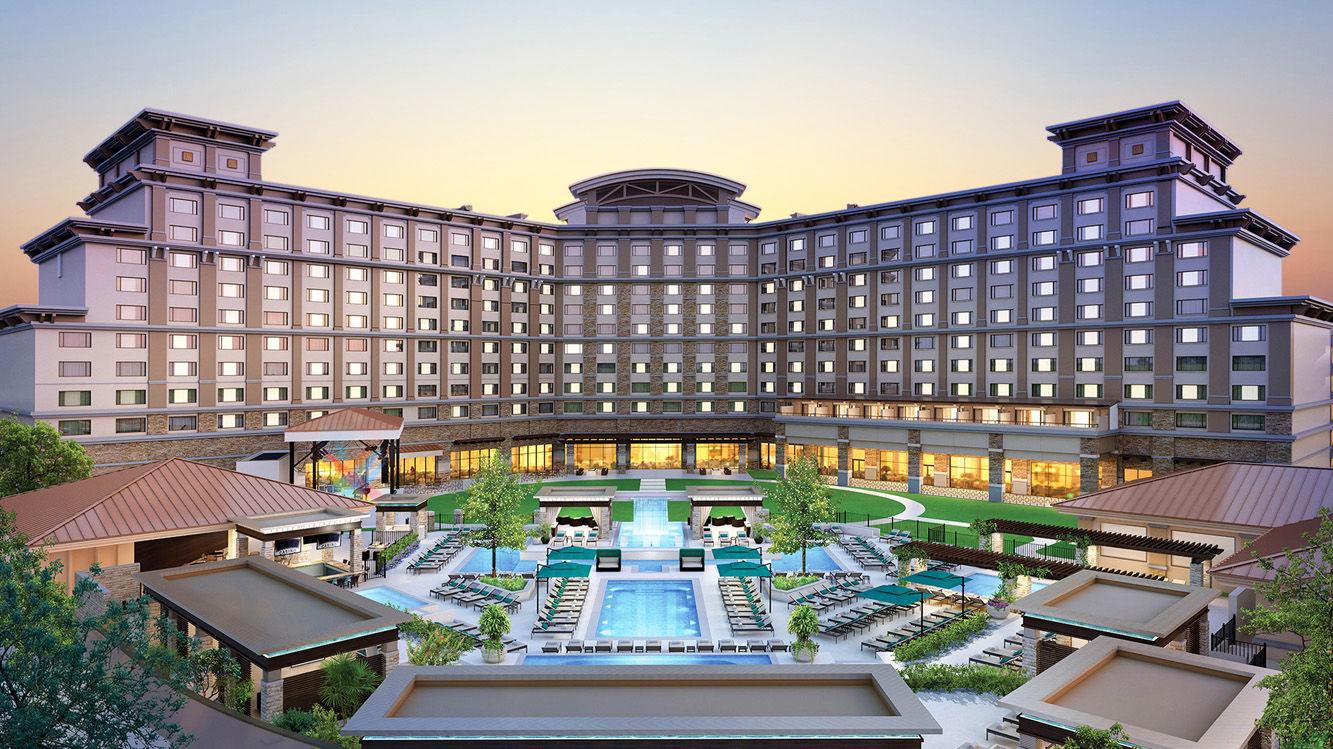 On Thursday, the city's Planning and Zoning Commission unanimously passed a request to turn what is currently agricultural property off the first Interstate 74 exit on the Illinois side of the border into a "gaming entertainment district." The Council will hold a vote to approve the zoning council's action at its Oct. 15 meeting.
Haven, like other entities interested in getting a gaming license in Illinois, has until Oct. 28 to submit its application to the Illinois Gaming Board.
Danville Mayor Rickey Williams Jr. told Casino.org Haven will not bring a brand name casino to the community.
"They are actually looking to get out of the branding game and make something that's unique to Danville so that our city will be a true destination," Williams said.
Current plans call for the casino to offer 1,250 slot machines and 40 table games. It will also have a sportsbook and a 2,500-seat theater. The casino will also include a resort hotel with restaurants and other amenities, including a conference center.
A temporary casino is planned to open as soon as nine months after the state signs off on the license.
Williams said Haven's leadership team features leaders with more than 120 years of casino management combined experience. It beat out a Minnesota tribal company for the recommendation. They were the two finalists from the three entities that submitted a proposal to city leaders earlier this summer.
Who's in Haven?
Repeated attempts to reach Haven officials were unsuccessful. However, Haven's team includes a former high-ranking Illinois lawmaker and a casino CEO with ties to the area.
Lou Lang served for more than 30 years in the state House. He rose to become deputy majority leader before he stepped down from that post in May 2018 after a sexual harassment accusation. The state legislature's inspector general ultimately decided there was not enough proof against the Skokie Democrat to proceed with the case. Lang resigned from his seat in January to join a lobbying firm.
Lang was out of the legislature when it passed the expanded gaming law that allowed Danville to land a casino. However, Williams believes Lang's involvement is still a tremendous asset to the project.
Rep. Lang was instrumental in writing a gaming bill that included a Danville casino, so we are honored to have him help us navigate the process," Williams said. "He maintains strong connections in Springfield, and we believe this can only help us during the application process and beyond."
Another member of the Haven team will be Bill Bembenek. The University of Illinois graduate most recently served 10 years as the CEO of the Pala Casino Spa and Resort. His tenure at Pala, which is located about an hour north of San Diego, ended late last year.
The casino rendering Haven officials presented to Williams and other Danville officials looked very similar to the Pala casino.
Another member of Haven, Scott Sypolt, is an Illinois attorney with experience in tribal gaming.
What Danville Gets
As part of the process prior to the Council's vote to recommend, city leaders negotiated with both finalists for additional benefits beyond what Illinois law requires casinos to contribute to their communities.
For Danville, the city is getting $3 million upfront. The city will split the funding equally toward three community projects. First will be an expansion of the local Boys and Girls Club. Money will also go toward upgrading municipal buildings across the city, and finally, funding will go toward developing Danville's downtown riverfront.
"It's something we've been hoping to do for some time," Williams said about the waterfront development project. "We have a few small pathways or trails there currently, but we want to make that more of a destination."
In addition, Haven has agreed to provide $50,000 annually to Vermillion Advantage. That agency serves as the community's chamber of commerce and economic and workforce development organization. Haven will also provide $50,000 annually to Danville Area Community College for scholarships, the city's historic downtown theater, and to the city for increased public safety funding.
Beyond that, Haven will also give the city 4 percent of its earnings before interest, tax, depreciation, and amortization (EBIDTA) each year. That will be in addition to the 6 percent tax on casino revenues the city will receive.