Damon Arnette Park MGM Weapons Charges Dropped, Arrested in Florida for Drugs
Posted on: July 27, 2022, 03:16h.
Last updated on: July 27, 2022, 03:53h.
Clark County prosecutors said Tuesday charges will not be filed against former Las Vegas Raiders cornerback Damon Arnette over allegations he pointed a gun at Park MGM valets in January. But that same day, police in Miami Beach, Fla. detained the 25-year-old on drugs charges, according to an arrest report seen by TMZ.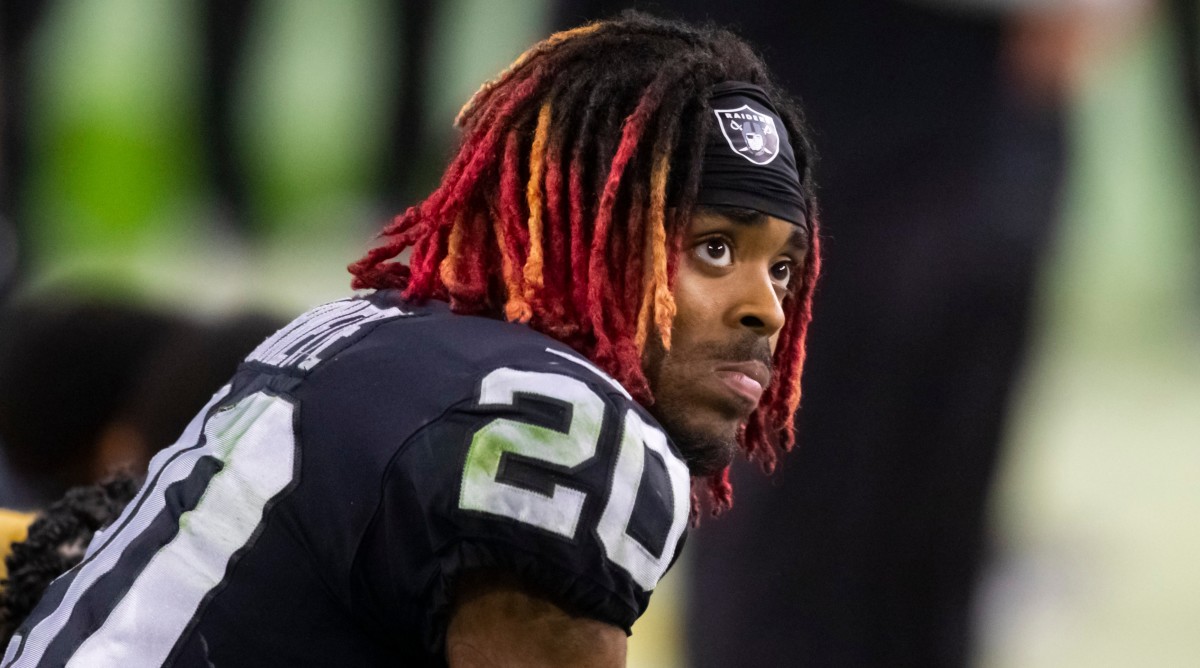 Arnette was pulled over by Miami Beach cops twice within the space of a couple of hours, the digital tabloid reports. The first time, police cited him for driving with a suspended license, and gave a passenger in the car permission to drive.
But the troubled athlete was spotted at the wheel of the car again several hours later, and this time was pulled over and searched. Police found a small bag of what they believe to be cocaine, and arrested the former Raider on narcotics possession, according to the report.
Lawyers, Drugs, and Guns
The Clark County DA's Office has not publicly stated why it will not pursue the charges in Las Vegas. Arnette was arrested at Park MGM on January 28 on two counts of assault with a deadly weapon, and one each of carrying a concealed weapon without a permit, possession of marijuana, and possession of a controlled substance, according to court records.
Las Vegas Metro Police claimed in an arrest report that casino security video showed Arnette pointing a semiautomatic handgun at valet staff during an argument.
The report alleged he racked the slide at an employee, an action that removes a spent cartridge from a weapon and puts a fresh one into the breech.
Arnette had lost his valet ticket and the employee had refused to fetch his Mercedes G Wagon unless he provided identification. This was something the allegedly intoxicated former Raider refused to do, according to the police report.
Arnette has denied these allegations through his lawyer, Ross Goodman.
Valet Hate?
Arnette appears to have a grudge against valets. In June 2021, he was sued by a valet at the Aria Resort & Casino. Sonny Flores claimed Arnette spit at him, repeatedly poked him in the chest, and verbally abused him. Again, Arnette lost his ticket and refused to show ID, per the lawsuit.
The Las Vegas Raiders released Arnette, a 2020 first-round draft pick, in November 2021. That was in response to a viral video that appeared to show him making threats to kill an unseen person while wielding three firearms.
He was released by his subsequent employer, the Kansas City Chiefs, after his arrest at Park MGM.
Arnette is also being sued for his alleged involvement in an October 2020 hit-and-run crash in Henderson, Nev.
He denies the lawsuit's allegations.