Crown Resorts Could Receive Billions of Dollars if Found Unsuitable in Sydney
Posted on: November 12, 2020, 01:15h.
Last updated on: November 12, 2020, 01:51h.
If Crown Resorts is deemed unsuitable to hold a casino license in New South Wales (NSW), the Australian state might be on the hook for billions of dollars in compensation made payable to the gaming company.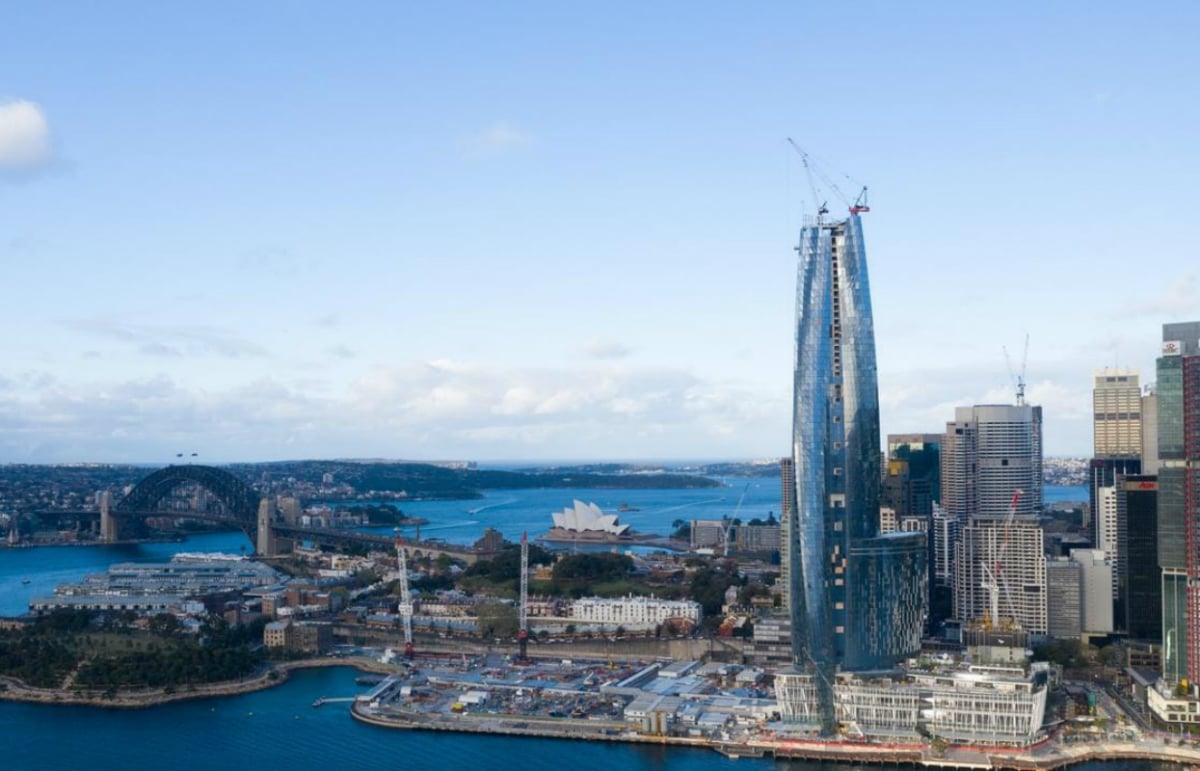 When Crown Resorts struck its development deal in 2014 with then-NSW Premier Mike Baird, the contractual language stipulated that New South Wales would compensate Crown "by up to 10.5 times the negative financial impact" caused by any revision to its gaming license.
The Independent Liquor and Gaming Authority (ILGA) has been investigating Crown's inner workings since the summer of 2019. The regulatory agency is determining if the Australian casino operator's alleged links to organized crime throughout Asia, and its failure to prevent its casinos from being used to launder money, warrants the withdrawal of its casino permit.
Crown Resorts is nearing completion on its AUD$2 billion (US$1.44 billion) integrated resort casino in Sydney.
Bill Introduced
NSW Independent Member of Parliament Justin Field wants to make sure that regardless of the suitability inquiry outcome, taxpayers are not on the hook for any potential damages.
Field is taking proactive measures to protect NSW taxpayers. The legislation he introduced this week to the New South Wales Legislative Council would prevent the Australian state from providing any sort of compensation to Crown Resorts in the event that its casino license is revoked.
The agreement between Crown and the government suggests any action taken as a result of this inquiry to prevent organized crime and money laundering at a future Barangaroo casino could trigger a compensation claim by Crown. That's outrageous," declared Field.
"The parliament and the regulator should never have had its ability to regulate in the public interest undermined as a result of a commercial agreement," he added. Field said the state deal with Crown is "totally unacceptable."
Originally slated to open next month, Crown Sydney is being delayed until the ILGA finishes its inquiry. The property's hotel and private residence tower is Sydney's tallest structure at 75 floors. The casino resort has 350 guestrooms, while the gaming space is set to be reserved for VIPs and members only, not the general public.
February Verdict
If NSW decides to revoke Crown's gaming license, the future of the $1.44 billion development will be thrown into jeopardy.
Attorneys for the ILGA recommended in early November that Crown Resorts founder James Packer is no longer suitable to be a close associate of the company. Though he's removed himself from Crown's governance, the billionaire maintains a 36 percent stake in the firm.
Packer cited mental health reasons for departing the company he founded in 2007. Packer's attorney Noel Hutley told the ILGA that his client suffers from "a profound psychiatric illness."
Former NSW Supreme Court Judge Patricia Bergin is heading the casino inquiry. The hearings concluded at the end of last month, and the Inquiry is now deliberating on recommendations until February 1.
Once the recommendations are received, it will be up to Bergin to determine the final outcome.
Latest Casino Stocks:
Retrieving stocks data...
Retrieving stocks data...
Retrieving stocks data...
Retrieving stocks data...
Retrieving stocks data...