Credit Card Acceptance Rates Still Low at New Jersey Gambling Sites
Posted on: May 6, 2014, 05:30h.
Last updated on: May 5, 2014, 03:58h.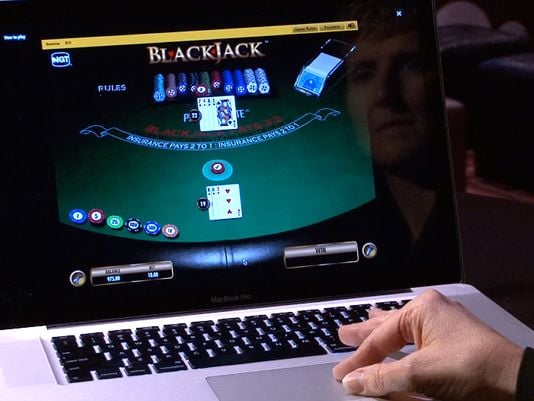 Even if it is off to a relatively slow start, real-money online gambling is a potentially massive revenue stream for the state of New Jersey. Each month has seen the industry grow, and there are millions of potential customers who could sign up in the future. But in order to make any money off of them, those players will need to be able to deposit funds into their accounts – and that's been a problem for many consumers so far.
New Jersey's online casinos first went live in November, and while many people signed on to play right away, a significant number found that their credit and debit card transactions were rejected by their banks. While this situation has reportedly improved over time, a new report shows that there's still a long way to go before such cards are widely accepted.
More Than Half of Deposits Rejected
CAMS LLC, a payment processing firm that works with several major Atlantic City casinos, reported that the acceptance rates for credit cards sit between 42 and 46 percent at the New Jersey Internet gambling sites, even after months of efforts to improve the process.
Some gamblers say that they've had problems using Visa cards from the beginning of the state's online gaming market through today. New Jersey player Jon Hernandez told the Associated Press that he has yet to make a successful credit card deposit.
"I always have a problem with Visa," Hernandez said. "They never take it. I tried to use it on three different sites and it never worked."
State officials admit that the problems are still widespread, though their numbers are slightly different than those reported by CAMS. According to Deputy Attorney General Mary Jo Flaherty, who works with the New Jersey Division of Gaming Enforcement, only 44 percent of Visa transactions have been approved at the state's online casinos. MasterCard has fared somewhat better, with deposits going through about 73 percent of the time.
The other two major credit card companies in the United States – American Express and Discover – do not allow their cards to be used for online gambling at all.
"American Express does not do business with high-risk industries and we prohibit the use of the card for any gambling services," said Amex spokesman William Tsang.
Improvement is Slow
According to the data collected by CAMS, the situation has only improved marginally since last year. In December, 42 percent of credit card transactions at the sites run by the Borgata and Trump casinos were successfully processed. That rose to a high of 46 percent in February, but fell back to 44 percent in March.
However, those numbers aren't unusual in the industry. According to CAMS CEO Matt Katz, his company has seen similar numbers at online lottery sites it works with in Nevada and Illinois. According to Katz, these low rates of acceptance are the single greatest factor holding back Internet gambling in the United States.
But while credit cards may not be the most reliable deposit method for New Jersey gamblers at the moment, there are other options. Players have reported few problems with direct bank transfers, and the recent introduction of Neteller at some sites should help improve the situation further.