College Football Title Odds Scramble After Ohio State Loses to Oklahoma
Posted on: September 11, 2017, 12:00h.
Last updated on: September 11, 2017, 12:29h.
College football national championship futures look a lot different this Monday morning than they did heading into the weekend, after #5 Oklahoma pulled off a stunner in upsetting #2 Ohio State on their home turf Saturday night.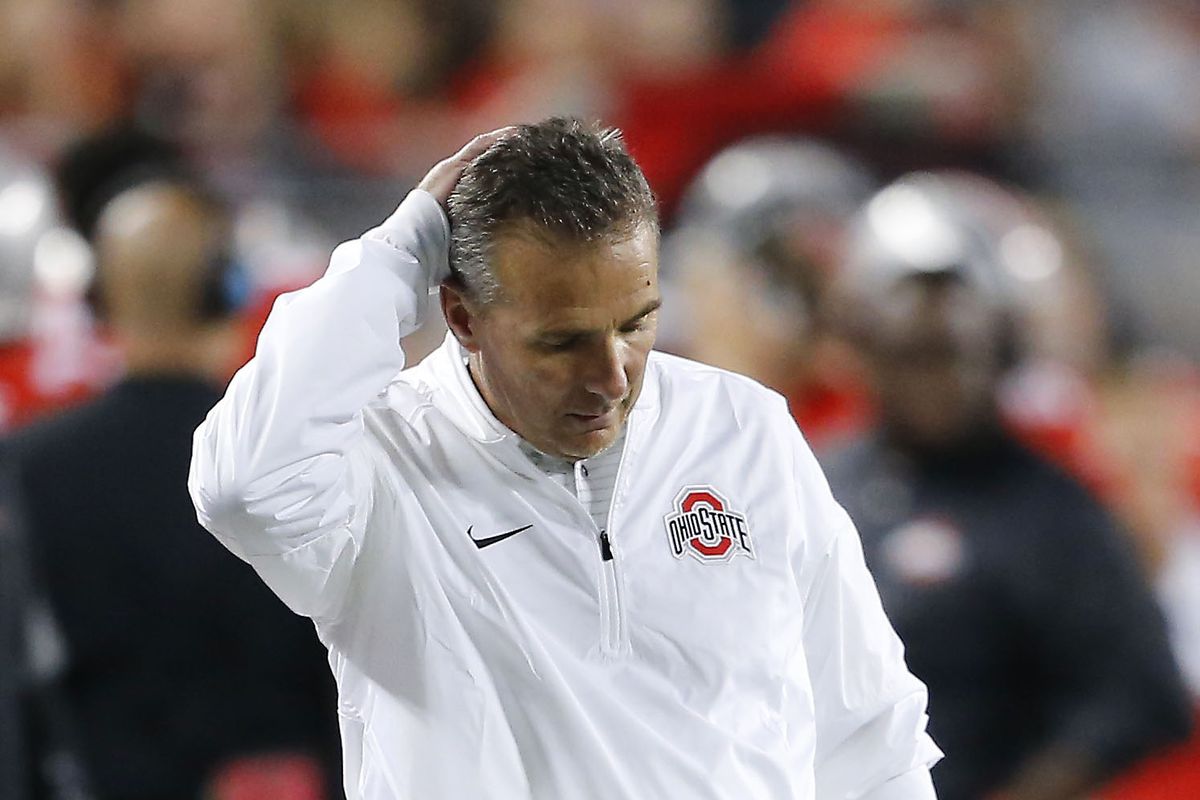 The Sooners win in Columbus delivered a headache for oddsmakers that will likely last throughout the season. At Nevada sportsbooks, the four spots in the College Football Playoff (CFP) were thought to be reserved for the eventual winners of the SEC, Big Ten, Pac-12, and ACC. But Oklahoma's marquee victory over Ohio State brings the Big 12 back into the picture.
After week one, the Westgate SuperBook had Oklahoma long at 18-1 to win the national championship. Fast forward seven days, and the Sooners are cut more than half to just 8-1.
Alabama remains the frontrunner at 8-5, followed by USC and Ohio State (6-1), Oklahoma, and then Clemson, Michigan, and Penn State (15-1). But it's Oklahoma that now seemingly has the easiest path to the CFP.
The Sooners have just three games remaining against ranked opponents, which includes #18 Kansas State and #20 TCU. Presumably the only team standing in their way is #9 Oklahoma State, which the Sooners will play on November 4 in Stillwater at Boone Pickens Stadium.
Ohio State had no answer for OU quarterback Baker Mayfield, who threw for 386 yards and three touchdowns. He completed 27 of 35 attempts, and didn't throw an interception against a strong Buckeyes defense.
Ohio State Helps PSU, Michigan
The Buckeyes loss improves the odds of a Penn State and Michigan national championship.
The Nittany Lions, which beat rival Pitt on Saturday, saw their odds shrink from 20-1 to 15-1. After leading by just a field goal late in the third quarter, the Wolverines took care of business against Cincinnati, and saw their title line decrease from 18-1 to 15-1.
But Ohio State certainly isn't off the board, as bettors still have faith in Urban Meyers' squad despite Oklahoma's revenge for last year's 45-42 defeat. The SuperBook's 6-1 line on OSU is a bit longer from its previous 3-1 offering.
Meyer remains confident Ohio State's season can be turned around. "We've got to get the damn thing fixed, and we will," the coach said.
#6 USC, which made easy work of #14 Stanford 42-24, saw their odds lowered from 7-1 to 6-1.
Heisman Update
Mayfield's superb performance under the national spotlight shortened his chances at winning the Heisman Trophy. The Sooner went from 7-1 to 5-1 at the SuperBook, but the weekend's best performance came from the defending award winner.
Louisville quarterback Lamar Jackson threw for 393 yards and ran for another 132, scoring six touchdowns on the day. His 525 total yards brings his season offense to over 1,000 yards after just two games.
The SuperBook now has Jackson at 9-5 to win the Heisman, down from 8-1 last week. Should he prevail in winning the award, he would become the first player in college football history to win the Heisman twice.
USC's Sam Darnold is at 6-1, followed by Oklahoma State's Mason Rudolph, UCLA's Josh Rosen, and Penn State's Saquon Barkley, all at 12-1.
Most Read